Lake of Love Is Another Beautiful Place on Earth That Connects the Two Deserts of Dubai
It was in 2018 that Love Lake was born. It connects the two deserts in Dubai and is widely considered one of the most beautiful places on earth.
Al Qudra is made up of myriad artificial lakes and is a popular recreation spot for Dubai residents. In 2018, however, the picturesque tourist destination received a boost when a mysterious new lake appeared.
It seemed that two water-filled lagoons in the shape of entwined hearts appeared out of thin air, atop lush scenery spelling out "love." Hence, Love Lake was born, and it quickly became famous.
The ruler of Dubai and vice president of the UAE, Sheikh Mohammed bin Rashid Al Maktoum, is often photographed in Al Qudra. It was his son who first introduced Love Lake to the public.
An Instagram post by Sheikh Hamdan bin Rashid Al Maktoum, Crown Prince of Dubai, unveiled the new tourism attraction in November 2018. Various news outlets in the UAE ran stories about the interlinked love hearts.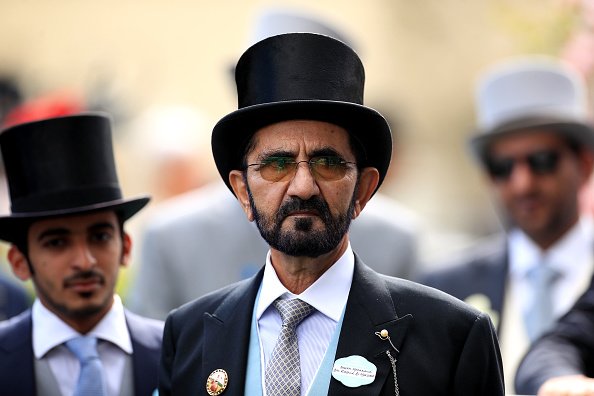 However, all of this was part of the plan. Construction on the project began on March 11, 2018. Sheikh Mohammed's engineering office spokesperson said it had been kept secret from its very beginning.
Nowadays, Love Lake can attract up to 4,000 visitors per day.
Sustainable construction was a priority early on, and natural tranquility was not disrupted. There were only eco-friendly materials used to construct the seating infrastructure at the site.
In addition, the team ensured the wildlife would be well cared for. A variety of birds, including flamingos, eagles, ducks, swans, falcons, and gazelles, live along Love Lake.
Nowadays, Love Lake can attract up to 4,000 visitors per day. The team keeps it in pristine condition. A pair of water level sensors in the lake ensure the water stays topped up even in the hottest months.
However, Dubai didn't stop there, as it announced a new surprise desert lake. This year, a crescent-shaped lake appeared in the dunes near Love Lake just in time for Ramadan.
A local photographer's Instagram page revealed Moon Lake's existence with a video captured by a drone. Again, it came as a complete surprise but was immediately celebrated with excitement.
Aside from Love Lake and Moon Lake, Dubai is also famous for The Palm Islands. These man-made islands look like palm fronds and are situated off the coast of Dubai.