Daily Joke: A Man Tries to Prove to the Bartender That His Dog Can Talk
Today's #jokeoftheday is about a man who tried to prove to the bartender that his dog could talk. However, an argument broke out between the customer and the bartender that had an eventful ending.
To catch the weekend's football game, a man decided to stroll to the nearby bar. Given that it was a place that allowed pets, the man thought it was wise to come along with his furry best friend, Spots.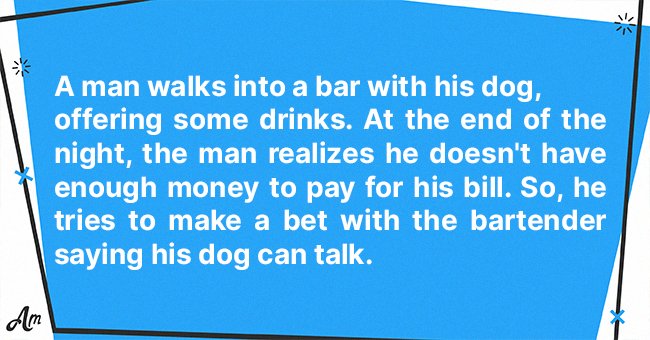 On getting to the bar, the man ordered a few drinks and watched the match gleefully. At the end of the game, he ordered some more drinks to celebrate his team's victory. Finally, the night came to an end.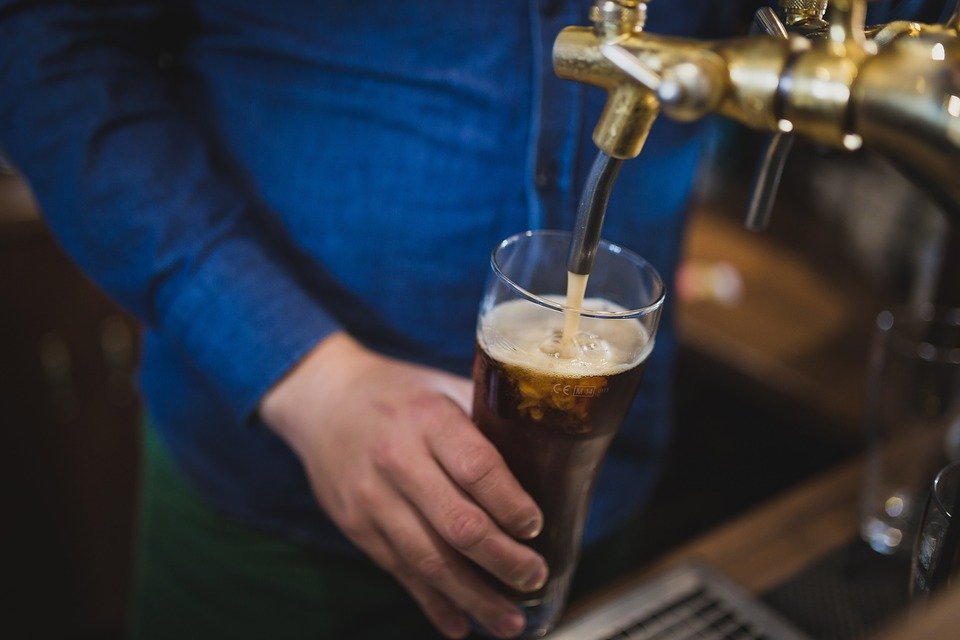 After clearing up gave the man the bill, which amounted to $100. However, when the man checked his wallet, he only saw $20. He didn't know what to do and, after some moments of silence, said:
"Bartender, I only have 20 bucks. I can't pay for this drink. Let's make a deal, if my dog can talk, then you'll let me have my drinks for free."
The bartender was irritated and swore that there was no way the dog could talk. He urged the man to pay up as he was ready to go home immediately. The man, however, tried to convince him.
The man urged the bartender to observe him and the dog. He turned to Spots and asked the pet, "what kind of situation are you in when you didn't study for a test?" The canine looked confused and barked.
The bartender stares in frustration as the man continues his antics. He warned him to stop the tricks and pay for his drinks as it was evident that the dog couldn't talk. However, the man wasn't giving up.
Again, the man called the dog's attention and inquired, "Spots, what texture is sandpaper?" He was determined to prove the bartender wrong. To his disappointment, the dog simply barked again.
The bartender had lost and reached for the counter to grab the man's neck in anger. He warned to quit the act and pay the $100. The man begged for one last chance, promising to show the dog talking.
He turned to Spots and asked him who is the best baseball player. As expected, the dog only barked. The bartender, done with being deceived, carried the man and his dog and threw them out of the bar.
The bartender took the $20 on him alongside other valuables. While on the floor outside, the man turned to the dog and apologized about the bartender not believing he can talk. The dog replied, saying "maybe I should've said, DiMaggio."