TD Jakes' Daughter Sarah Shows off Her Curves in Figure-Hugging White Dress in a Throwback Photo
TD Jakes' daughter is all about empowering women, God, faith, and of course, fashion, proven by a recent throwback photo where her style palate is perfectly divine.
TD Jake's daughter Sarah recently shared a throwback photo. She looked gorgeous flaunting her curves in a figure-hugging white dress.
Her dress covered up her body, donning long-sleeved arms as well, with a slightly sultry sprinkle in that it was tight around her figure. Her ensemble was full of enticing vertical cream patterns.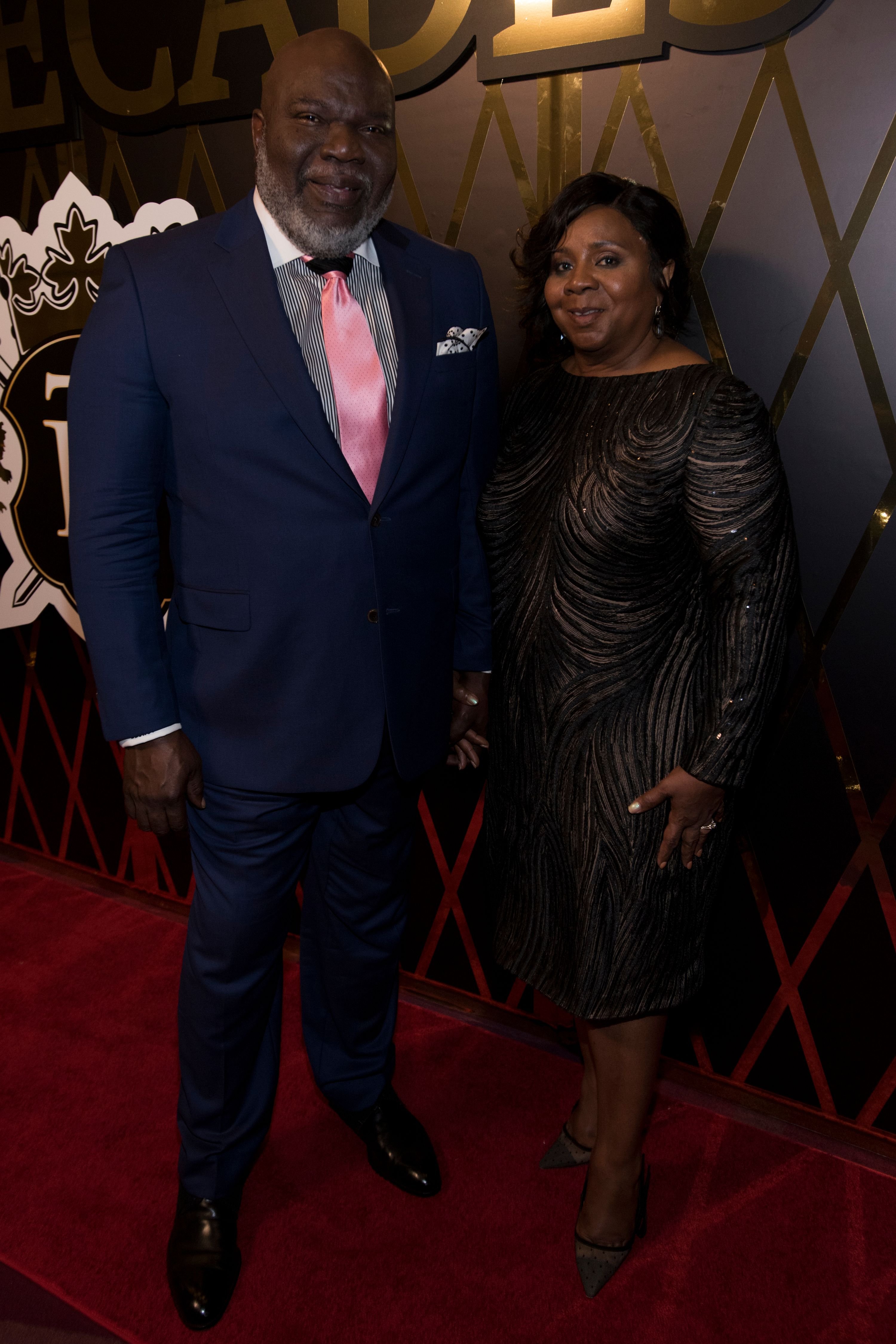 DIVINE LOVE
Sarah put one hand on her waist, emphasizing her voluptuous body, while the other affectionately held the hand of her husband Touré (PT) Roberts. She referenced their love in the caption, expressing: 
"Old pic. Same people. Greater love. It'll always be him for me."
Her skin, hair, and eyes were glowing and luscious as she gave the camera a soft, confident look. Both she and her husband looked content, comfortable, and loving around each other. 
SARAH'S MAN
Sarah's husband was relaxed and confident, one hand in his pocket and leaning against the wall. He gave the camera a small smile, a sparkle in his deep dark eyes. 
Sarah has been on a mission to combine style with faith.
Fans and followers absolutely adored the post, sending a plethora of heart emojis and gushing over what a wonderful couple the two are. It received around 71,000 likes in total. 
NEVER UNDER-DRESSED
Sarah keeps proving that she has an innate knack for on-spot style. Earlier this year, she shared a post of herself donning a green-puffed sleeve top and wide-legged pants, showing off her slim waist.  
She revealed the real brains behind her outfit, her friend and stylist J.Bolin. One follower took to the comment section, remarking: "This is fierce!!!"
FASHION AND FAITH
Sarah has been on a mission to combine style with faith. She aims to create clothing lines that specifically suit women of God who want to look good. 
She states that fashion is a larger part of the faithful community than is generally realized. More facetiously, she adds that she wants to look great while praying and meditating. 
Sarah has a more progressive approach to faith. When asked about her book "Wild Women" and how that may be perceived as challenging the Bible, she responded: 
"I was so engrossed in what Wild Woman means to me, that it never dawned on me it would make people uncomfortable."
The author's book, according to her, is about helping women move forward by deciding whether they want to stay where they are or evolve. It's about women owning their stories and learning from them.