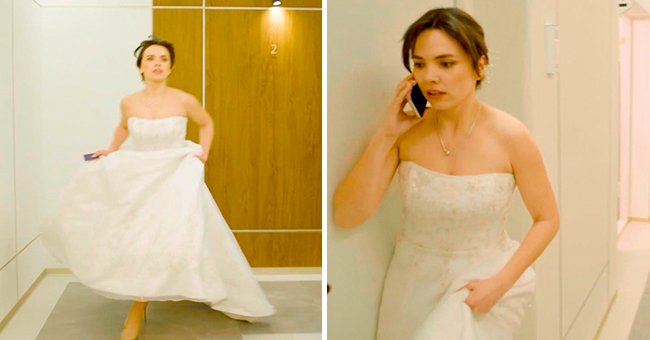 Facebook.com/AmoMama.com
Groom Disappears before the Wedding – Story of the Day
Jane's every dream was coming true, then she received a mysterious phone call and a package that upset all her plans for the future.
Jane and Anthony had met in college and had been dating ever since. After they graduated, Jane started her career as an attorney, while Anthony started his own business with seed money his father had given him.
Five years later, Jane was building herself a brilliant career, and Anthony's company was on the verge of signing two huge contracts that would make him an international player.
Anthony popped the question, and Jane was over the moon. The two planned their lavish wedding together -- but there was one thing Anthony hadn't planned on.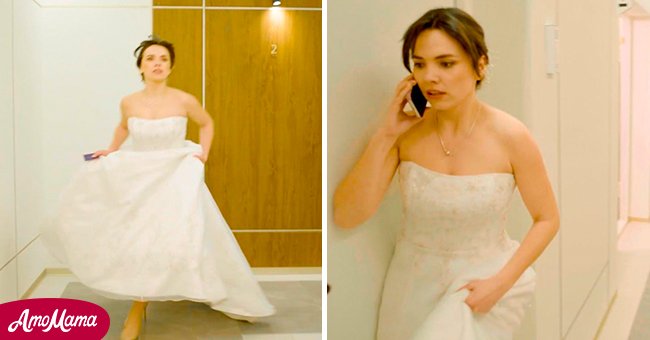 A surprise for the bride | Source: Facebook/ AmoMama
On the morning of their wedding, Jane was trying on her dress at the hotel where they were holding the celebration when her phone rang. It was an anonymous caller, so Jane didn't pick up, but seeing that someone had left a voice message she couldn't resist hearing it.
A woman's voice said: "If I were you, I'd cancel the wedding. You don't know the man you're marrying."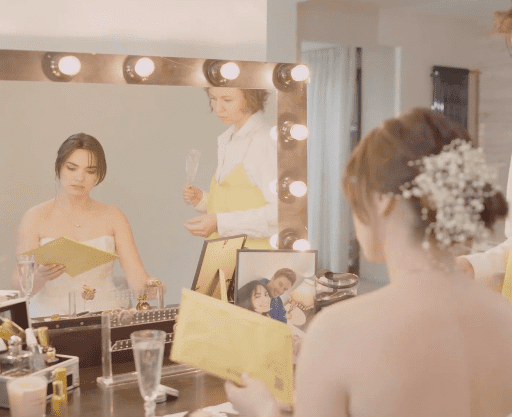 An anonymous envelope | Source: Facebook/ AmoMama
Stunned, Jane ran to the bridegroom's suite to confront Anthony. She asked him what the call was all about, but he laughed it off. He told her it was probably a practical joke played by one of his whacky friends...
Jane was off balance with the occurrence, but she believed him. She'd known Anthony for 8 years, there was nothing about him that she didn't know, right? But circumstances would soon prove her very wrong.
Anthony was very wrong, Karma was very good at her job indeed, and she was about to get him.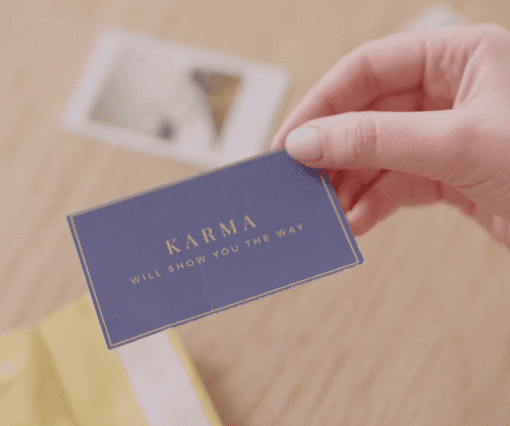 A card from Karma | Source: Facebook/ AmoMama
Three hours before the wedding a large envelope was delivered to Jane, and to her surprise, they contained a series of Polaroids of Anthony sprawled on a bed. Jane immediately recognized the decor as their favorite hotel.
There was one more item inside the envelope, a purple card printed with the words "KARMA will show you the way." Jane tried to call Anthony, and when he didn't answer, she rushed to the hotel.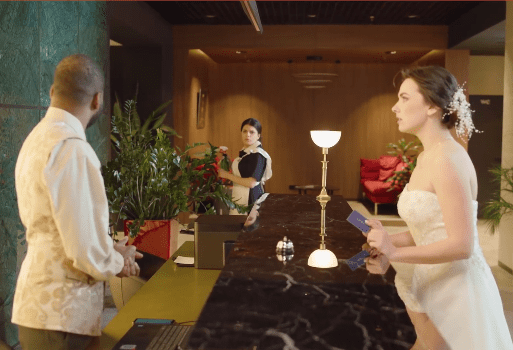 Karma shows the way | Source: Facebook/ AmoMama
The concierge couldn't give her the room number, but seeing her desperate face, he called to one of the housemaids: "Karma, don't forget room 212!"
Jane remembered the message "KARMA will show you the way," and ran upstairs to room 212. Anthony wasn't there. A pretty young blond in a red dress was waiting for Jane, holding a Polaroid camera. "So, you're Anthony's fiancé? Nice to meet you...I'm his girlfriend. I'm so glad you figured out my riddle!"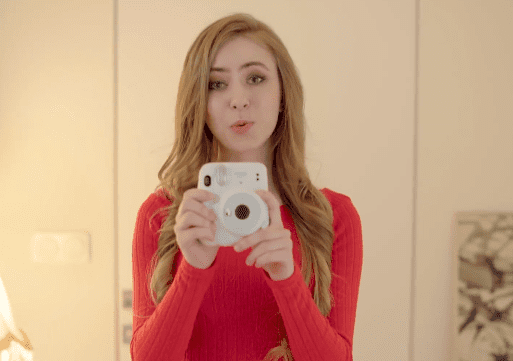 Meet the girlfriend | Source: Facebook/ AmoMama
The girl explained that her name was Mary and that she had been dating Anthony for six months without knowing he was engaged. She planned to break up with him but felt that Jane had the right to know the truth.
Mary said angrily: "He deserves to be punished, and you have to see who he is." Mary revealed that Anthony was on his way to the hotel to meet up with her, but when Jane phoned to ask where he was he told here was at the airport picking up his uncle.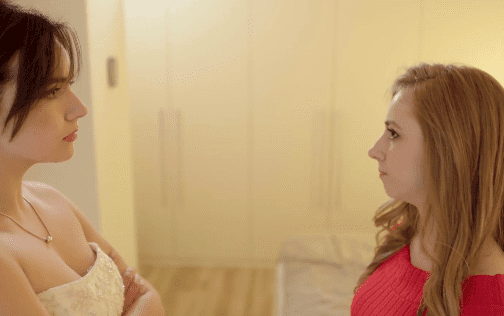 "He deserves to be punished." | Source: Facebook/ AmoMama
Jane was devastated, but a glimpse into one of the hotel's linen closets gave her an idea. Meanwhile, Anthony was busy trying to charm Mary into making love with him one last time. Then someone knocked on the door: "Room service!"
Anthony was irritated, but Mary soothed him saying she'd ordered champagne for him. What Anthony didn't know was that the maid who wheeled in the champagne and strawberries was Jane, wearing Karma's uniform and a mask.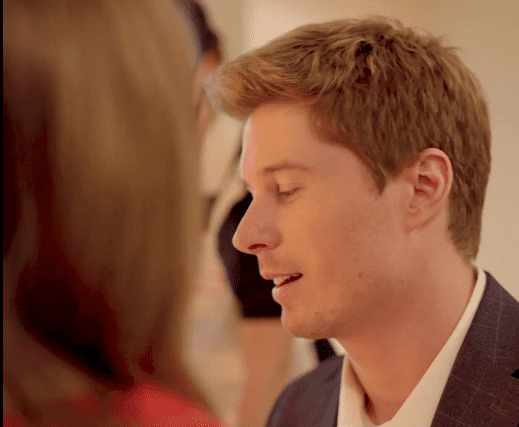 Catching a liar | Source: Facebook/ AmoMama
While 'Karma' poured the champagne, Anthony explained that Jane was just perfect for a wife, but he wanted some excitement in his life. "You can be my mistress," he told Mary, smiling.
Hearing a gasp from 'Karma,' Anthony turned and snapped. "It looks like Karma can't do her job! Get out!" But Anthony was very wrong, Karma was very good at her job indeed, and she was about to get him.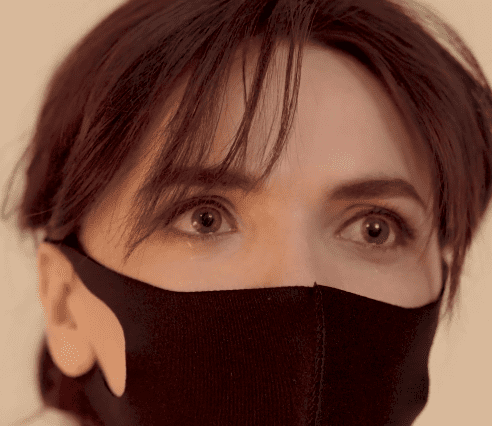 " Karma can't do her job! " | Source: Facebook/ AmoMama
Two hours later, Anthony was standing in front of the altar with his beautiful bride, and when the priest uttered the words "You may kiss the bride," he stepped forward and eagerly lifted her veil.
What a surprise for a cheater! The girl under the veil was Mary, not Jane, and she smiled at him sweetly: "Aren't you happy to see my love?"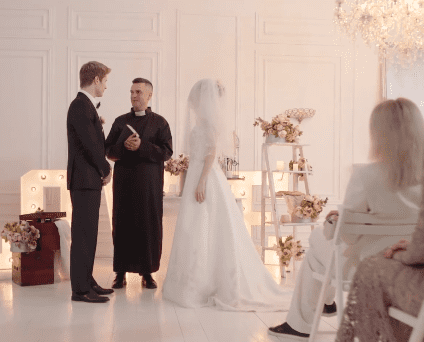 The wedding | Source: Facebook/ AmoMama
Gasping Anthony stepped back. and came face to face with Jane in a stunning red dress. "Hello Anthony," she smiled, then turned to the wedding guests. "I'm afraid there won't be a wedding today. Our bridegroom is a CHEATER!":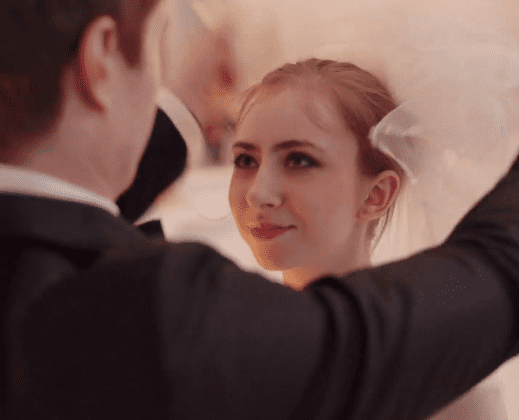 The surprise | Source: Facebook/ AmoMama
And Mary started showing the video recording she'd made of her meeting with Anthony on the overhead flat screen. The guests gasped in horror to hear Anthony say:
"Jane is just perfect for a wife, but I need some excitement in my life..."
Anthony was furious: "I don't need you two vengeful, sly women in my life. I'm about to sign a contract that will make me a millionaire! I can get any woman I want."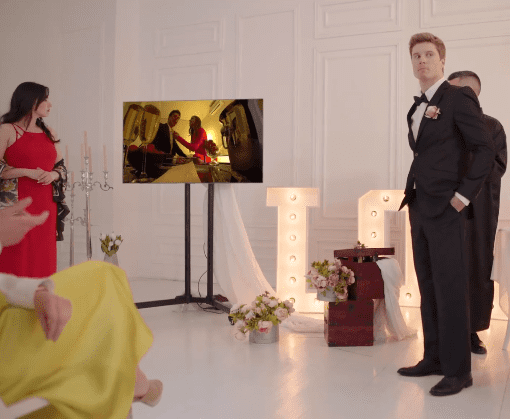 Unmasking a liar | Source: Facebook/ AmoMama
It was then that a tall elegant lady stood up. "I'm afraid not, Mr. Fielding. My partners and I thought you were an ethical man. If you cheat the woman you love, you'll cheat your partners. There will be no contract."
Anthony was left standing alone, having lost his fiancé, his brilliant future, his girlfriend, and most of his friends, all because he was revealed as a cheater and a liar.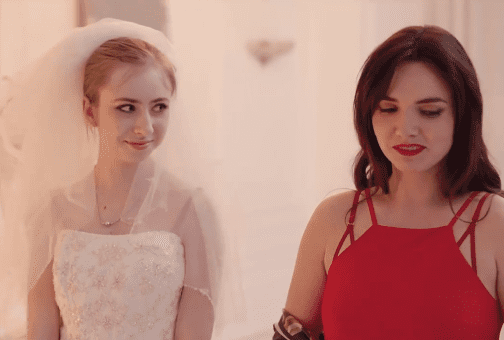 Karma did her job | Source: Facebook/ AmoMama
What can we learn from Jane and Anthony's story?
1. You can't fool everyone. Anthony cheated on Jane and deceived Mary, but he forgot that liars always get found out.
2. Karma does her job. If you step out of line, Karma will get you sooner or later, and you'll pay the price for your sins.
3. Honesty wins the day. Anthony ended up losing his business and the woman he loved because he wasn't trustworthy. Someone who will cheat in one thing will cheat at anything.
Share this story with your friends. It might inspire people to share their own stories or to help someone else.
Any resemblance in this story to actual events, locales, or persons, living or dead, is entirely coincidental.
If you enjoyed this story, you might like this one about a wealthy man who discovers the true meaning of the quality of life from a poor fisherman.
Please fill in your e-mail so we can share with you our top stories!