Lil Scrappy's & Safaree's Daughters Show Different Personalities While Posing during a Playdate
Lil Scrappy's wife Adiz "Bambi" Benson shared the most adorable pictures on her Instagram page, showing her daughter Xylo Richardson posing with Safaree's daughter, Safire Majesty, on their playdate. 
Last Friday, "Love & Hip Hop: Atlanta" star Adiz "Bambi" Benson turned her Instagram page into the most adorable gallery with the pictures she shared. 
Benson's daughter, Xylo Richardson, and Erica Mena's daughter, Safire Majesty, enjoyed a joint playdate and made for such a cute combo that Benson could not resist sharing their pictures with her fans.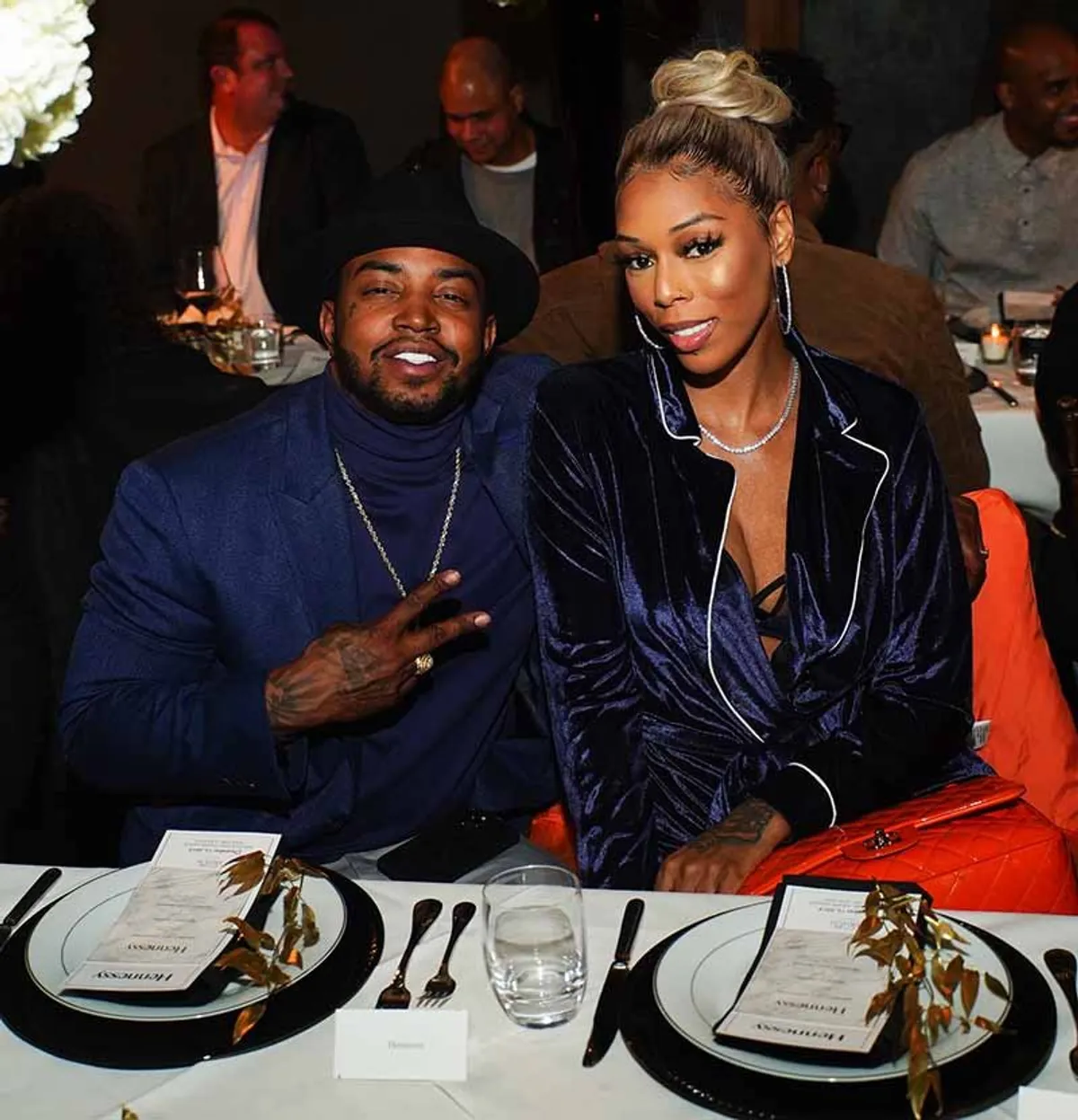 She shared five snapshots of the cute girls looking sweet as they had a good time together. The pictures showed them in matching pink outfits. 
Xylo wore a pink tutu dress which she accessorized with a pink head bow. Safire wore a pink dress which she matched with pink sneakers with white soles. Both girls sat on a brown sofa as they posed. 
In the first snap, the girls stared at the camera. They switched things up in the second photo, with Xylo grinning from ear to ear while Safire touched her face. 
The couple is expecting baby number three, with Benson making this known via a short video.
The third picture was somewhat funny; Xylo did her best to keep a straight face while Safire tried hard to kiss her on the cheek. In the next one, Xylo seemed distracted by something or someone in the background. 
The 15-month-old Safire continued to laugh in the fifth snapshot, with Xylo still craving attention with her eyes fixed on something or someone out of frame. Benson captioned the post: 
"@babyxylo2020 x @safiremajesty 😍😍😍😍😍😍😍😍."
Lil Scrappy and Benson welcomed Xylo into their lives in August 2020. The little tot is their second child together as they also share a son, Breland, who was born in 2018. 
The couple is expecting baby number three, with Benson making this known via a short video she shared on Instagram showing her growing baby bump. 
Meanwhile, Mena and Safaree Samuels welcomed Safire in February 2020. Safire is the couple's first child together. Mena's fans had to wait until November last year to see Safire's first pictures. 
Like Lil Scrappy and Benson, Samuels and Mena are also expecting another child. It marks another good turn for the couple who has been together since 2018 and tied the knot in 2019. 
Fans will be hoping Mena and Benson have stress-free pregnancies and deliver safely. When they do, there will surely be more sweet snaps to look out for.