Jeannie Mai Looks Chic In a Three-Piece Nude-colored Suit Paired with Black & White Shoes
Jeannie Mai proved she is the ultimate style influencer with her recent Instagram post. The "The Real" co-host looked fabulous in a business-chic three-piece ensemble while revealing her plans to venture into fashion design.
Jeannie Mai rose to fame as the ever-stylish host of the popular fashion makeover show, "How Do I Look?" Naturally, her sense of fashion has evolved over the years, and she has secured her position as a bonafide style influencer.
From breathtaking red carpet gowns to glam everyday looks, Mai's closet is filled with envy-worthy clothes which she regularly models for her 2.4 million Instagram followers.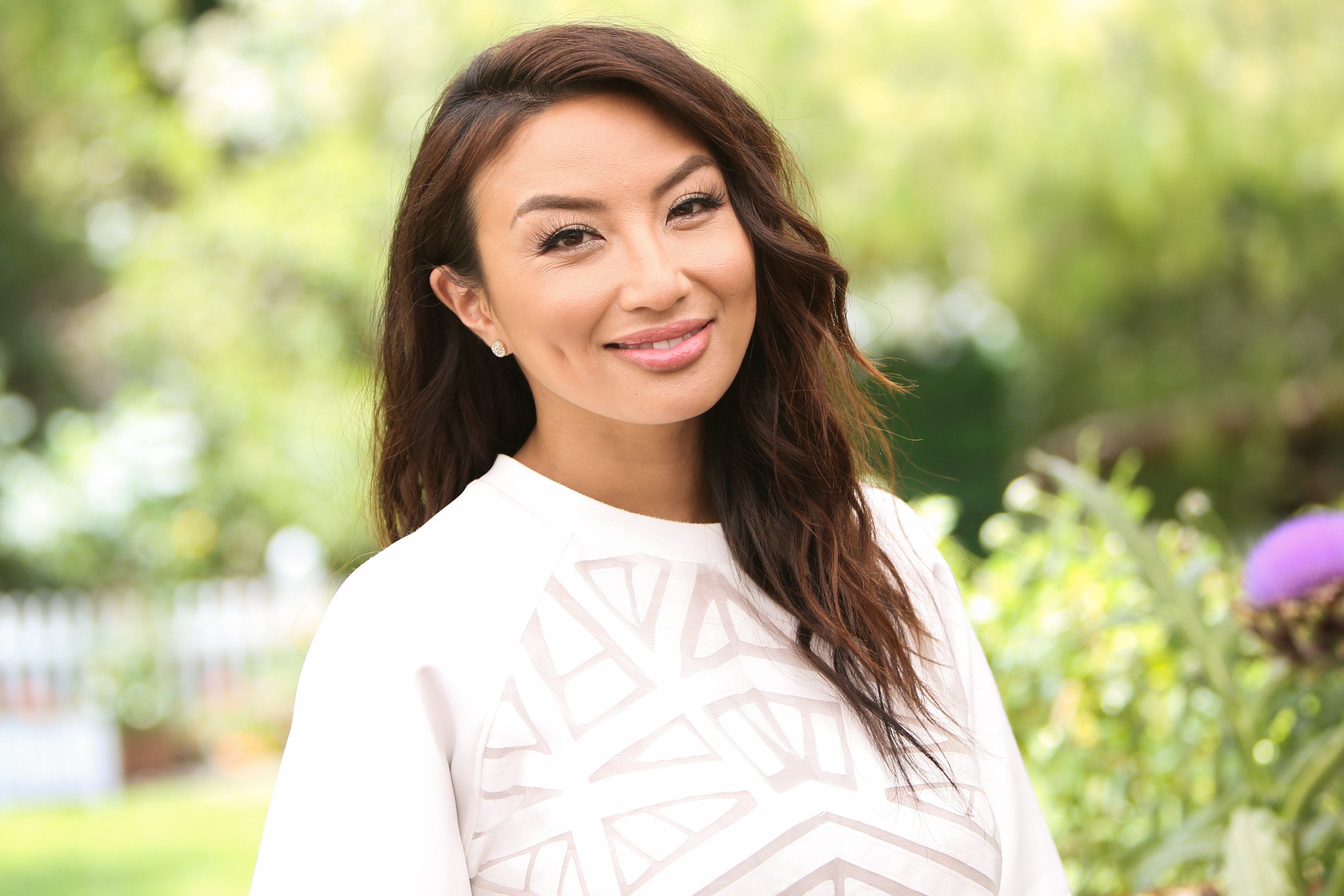 Mai recently updated her Instagram lookbook with a business-chic ensemble that showed that she means business when it comes to fashion. In her caption, she also revealed some exciting news. She wrote:
"I've always been so drawn to a woman in a 3-piece suit. Planning to design my own for my collection this fall."
Mai's beige suit put a feminine twist to the three-piece suit with tailoring designed to accentuate the female form. It featured pleated high-waisted pants, a flirty sweetheart crop top, and a matching cropped blazer.
The suit showed just the right amount of skin as she posed in front of the stairwell of a huge building. In a second photo, she was captured stepping down the stairs in a pair of shiny black and white Chanel loafers.
Mai accessorized her Elliatt suit with eye-catching gold jewelry and a matching Louis Vuitton bag while keeping her face subtle with nude tones that reflected her natural beauty. 
The former "Dancing With The Stars" competitor's outfit was met with approval from fans and garnered over 67k likes. One person gushed, "Ok Jeannie you're looking extra pretty lately," while another added, "I LOVE this fit."
Mai, a Vietnamese-American, is clearly a force to be reckoned with in the fashion world, but her celebrity status has put her in a position of influence that transcends beyond fashion, inspiring her to be vocal amid the rise of attacks on Asian-Americans.
Using her talk show, YouTube channel, and social media, Mai sent a message of love and tolerance while speaking against the anti-Asian racism fueled during the coronavirus pandemic. 
Not only does Mai use her voice to speak for her community, she also uses her privilege to make a difference in underprivileged communities. Last month, she and Jay "Jeezy" Jenkins donated 1000 bicycles to inner-city youth in Atlanta.
The generous donation made through Jenkins Street Dreamz Foundation came just weeks after Mai and Jenkins wed at their home in Atlanta. The beautiful couple met on the set of Mai's show and got engaged in March 2020.