Michael Strahan's Oldest Daughter Tanita Stuns in a Revealing Yellow Croptop in a Recent Post
Tanita Strahan, the eldest daughter of Michael Strahan, stunned in a bright crop top she made for herself. Take a look at the visual artist's eye-catching photo. 
Visual artist Tanita Strahan, the beautiful daughter of former football star-turned-TV show host Michael Strahan, recently posted a revealing outfit on Instagram.
The post featured two angles of Tanita wearing a yellow halter crop top while facing a mirror. The young fashionista had a boomerang video focusing on the plunging neckline of her outfit.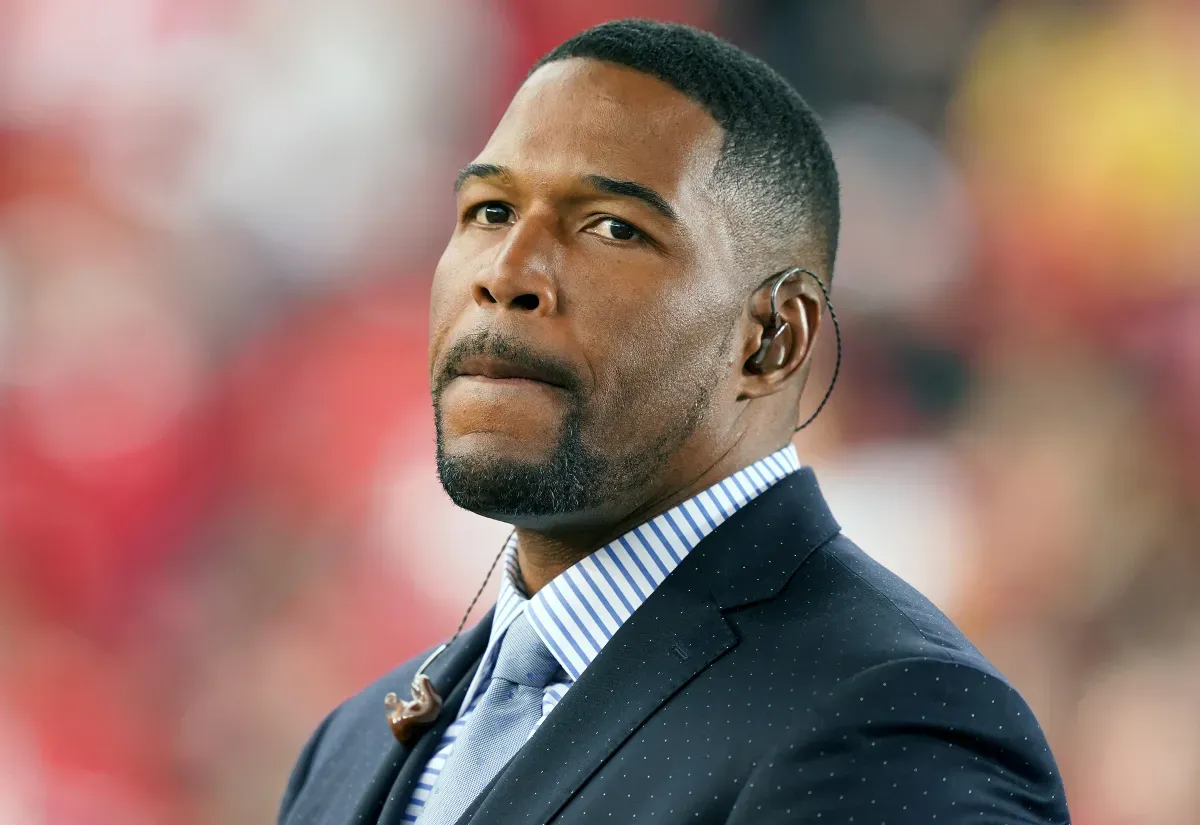 Tanita displayed another glimpse of her skimpy blouse in a smaller photo which revealed her flawless back and shoulders. It also showed her charming space with a lush plant, a couch, and a stylish table. 
The 29-year-old curly-haired beauty also bared her makeup-free look, but she covered half of her face with her phone. Tanita, a fashion design student, expressed pride in her creation, writing:
"Sewing is a form of therapy🍋."
Tanita is Strahan's eldest daughter with his ex-wife Wanda Hutchins, a famous interior designer and home decorator. The former couple also shares a 26-year-old son named Michael Jr. 
The former New York Giants star said he loves being around his children, whom he considers his source of strength.
In addition to his children with Hutchins, he has 16-year-old twin daughters Isabella and Sophia, whom he shares with his ex-wife Jean Muggli. He and Muggli went through a bitter divorce and custody battle.
Even though Strahan and Muggli had a difficult divorce, he didn't let the past affect his bond with his twin daughters. He has been making precious memories with his girls.
For instance, he filmed one of his fun moments with Sophia, wherein she attempted to make extra money by tagging verified accounts on social media. While he praised the teen's effort, he didn't buy into her money-making scheme.
While some people may think he has shortcomings as a husband, considering his two failed marriages, Strahan has unquestionably excelled in his role as a father to his four blended children. 
The former New York Giants star said he loves being around his children whom he considers his source of strength. His family is his top priority more than anything else.
Speaking of top priority, Strahan previously mourned the loss of his own father, Gene, whom he called his hero. The US Army veteran passed away in September 2020 at the age of 83.
Despite not revealing the cause of his father's death, the TV show personality encouraged his fans to express their love for their parents and not to take them for granted.