Us Weekly: Princess Diana Wanted Her Sons to Be Married before a Book about Her Is Published
The late Princess Diana gave her former voice and presence coach Stewart Pearce permission to publish a book about their work together, but she had one prerequisite. 
Stewart Pearce is releasing a book about the work he did with Princess Diana titled "Diana The Voice of Change," but the voice and presence coach had to wait a few decades before he went public with his story. 
Pearce shared with US Weekly that the late Princess of Wales permitted him to publish the story, but he had to keep Prince Harry and Prince William in mind.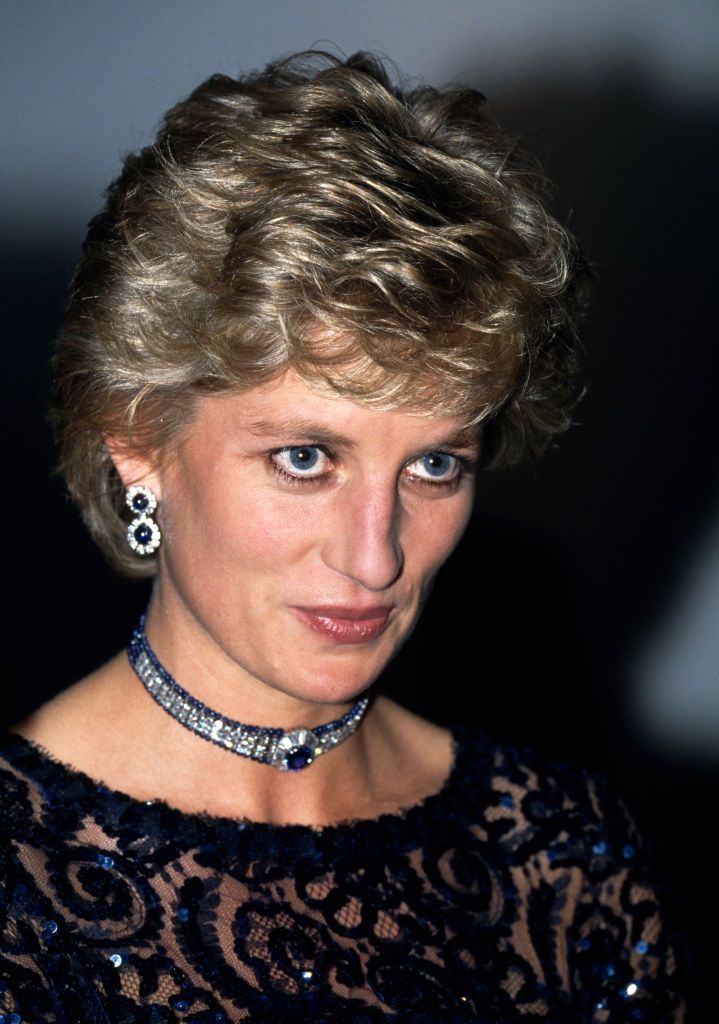 ALWAYS ABOUT HER SONS
Pearce revealed that Princess Diana had a conversation with him about sharing the work that they were doing, but the mother always kept her two sons as her priority. Pearce related what Princess Diana told him, saying: 
 "Wouldn't it be amazing if all of the work that we've done together became a book, but if you do, please don't publish it until after the boys are married." 
Now that Prince Harry has established his own family with Meghan Markle and Prince William settled down with Kate Middleton, Pearce has the go-ahead to give the public insight into the world and work of Princess Diana. 
Prince Harry Duke of Sussex sits down in the attic today to charm our pants off with his intellect, wit and thoughtful stance on approaching mental wellness. We feel so lucky to have been able to sit down with him- what a joy. 🍒🍒🍒 pic.twitter.com/ZxzZJMYcOg

— Armchair Expert Podcast (@ArmchairExpPod) May 13, 2021
BEST INTENTIONS
The author also said that he believed the Princess of Wales only wanted the best for her two children; hence she asked that her story be withheld until they led their own independent lives. 
Pearce mentioned that the late royal had a keen intuition. She wanted to wait until Prince Harry, and Prince William were emotionally mature enough to gain what they needed from the narrative. 
Prince Harry and Oprah Winfrey release trailer for new mental health series https://t.co/UBjLiqkKwy pic.twitter.com/qIX7EIVXNZ

— CTV News (@CTVNews) May 18, 2021
OPENING UP
The former voice coach isn't the only one providing insight into life behind closed palace doors. Prince Harry sat down with Dax Shepherd for a podcast interview where he opened up about wanting to escape the royal life from an early age. 
The Duke of Sussex revealed that once he became a fully-fledged working member of the royal family, he realized that it wasn't the life he wanted. He told Shepherd: 
"In my early 20s, it was a case of, 'I don't want this job, I don't want to be here, I don't want to be doing this, look what it did to my mum'." 
Princess Diana's brother hits back after BBC postpone Panorama programme about probe into Martin Bashir interview https://t.co/ql5wfQLTQv

— Daily Express (@Daily_Express) May 17, 2021
UNITED FRONT
Princess Diana is at the forefront of her family members' minds as they prepare for the unveiling of her statue. Despite sharing the grief over their mother's death as common ground, the royal brothers are struggling to put their differences aside. 
Insiders reported that Prince Harry and Prince William aren't concerned with putting up a united front at the unveiling ceremony. They insisted on giving separate speeches in honor of their late mother. 
Princess Diana's pal 'only allowed to publish book after Harry and William got married'https://t.co/cMT0sL7PVN pic.twitter.com/qYKNbv4xDL

— The Mirror (@DailyMirror) May 17, 2021
The princes have been involved in a royal conflict for the last 18 months, with Prince Harry and Markle's exit out of the royal family sparking the conflict. 
Regardless of Prince William's displeased attitude toward his brother and sister-in-law, Princess Diana's former private secretary shared that she would have wanted to aid Markle in navigating the difficult life of being part of the monarchy.