Bindi Irwin Takes Her Daughter Grace Out on Her First Family Dinner Adventure – See Photo
Doting parents Bindi Irwin and Chandler Powell celebrated another milestone recently by taking their daughter Grace on her first family dinner outing.
In a photo shared on Instagram on May 15, Bindi Irwin got the chance to push baby Grace in her stroller alongside her husband, Chandler Powell, in lush greenery. The couple appeared triumphant and filled with pride.
In the caption, Bindi wrote, "First family dinner adventure with our sweet girl. I'm a proud mama." The post has already been liked over 205,000 times on the popular social networking service.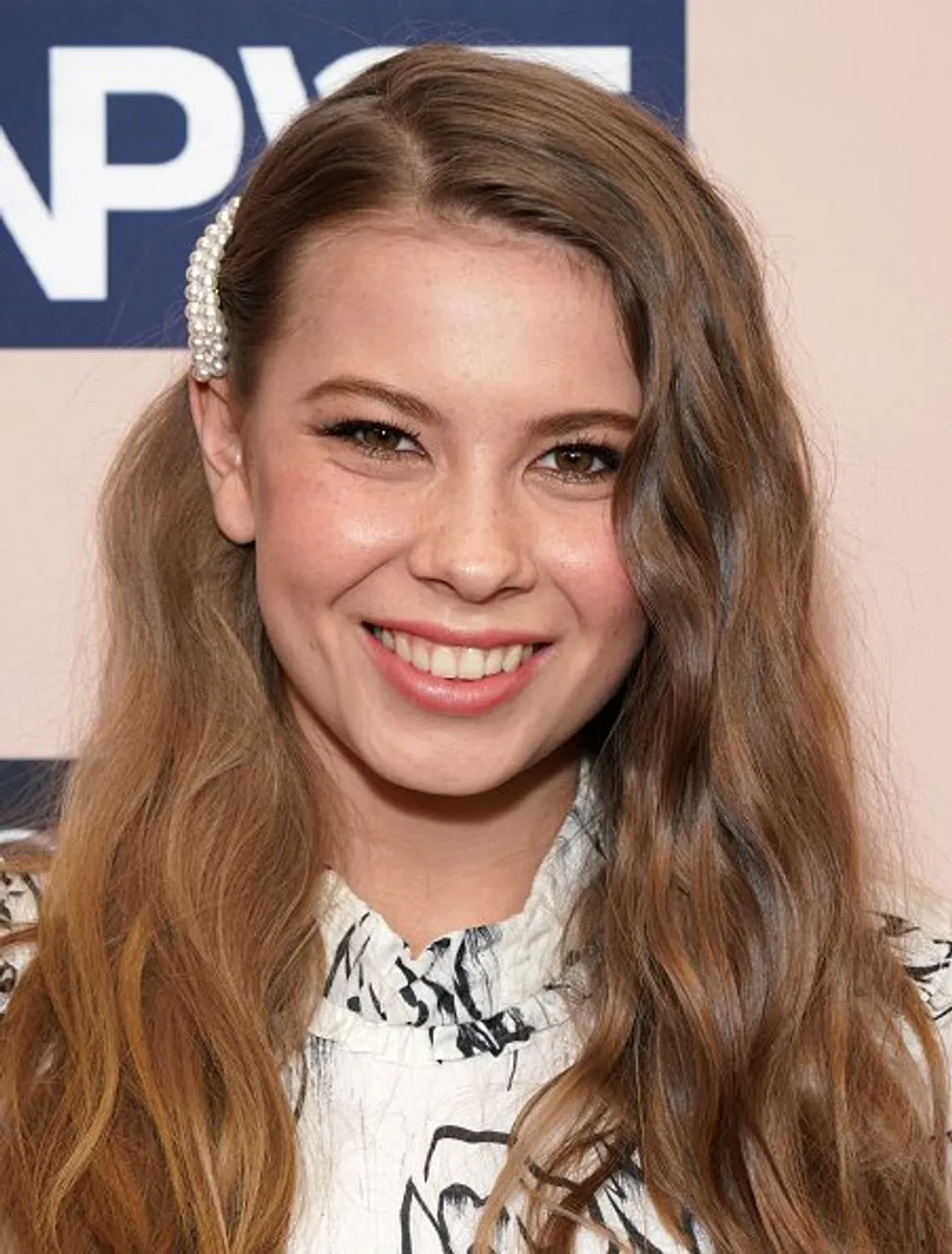 Bindi also tagged Robert, her younger brother, clearly showing that he took the photograph. The television personality chose not to let comments appear on the adorable photo.
Before posting this adorable snap, Bindi paid a touching tribute to Grace ahead of the tiny tot turning two months old. She shared a picture of herself cuddling up with the newborn inside of Australia Zoo.
Bindi wrote that her daughter was almost two months old and that she loves a stroll through the Australia Zoo gardens, a lot of cuddling, and smiling. "She lights up the world with her beautiful heart," Bindi added.
In honor of her one-month birthday, the cute infant wore an Australia Zoo khaki shirt over her onesie.
Meanwhile, Bindi celebrated Mother's Day with a custom portrait of her family. The conservationist shared with the world a drawing that also features her late father, Steve Irwin.
In the touching piece of artwork, Steve is seen holding Bindi's newborn daughter, Grace. In her acknowledgment, Bindi thanked the illustration studio, The Monkey Brush, for creating the family portrait.
On March 25, Bindi gave birth to her first daughter and named her Grace Warrior Irwin Powell to honor her great-grandmother and father, as well as Chandler's relatives.
In honor of her one-month birthday, the cute infant wore an Australia Zoo khaki shirt over her onesie. The Australia Zoo employs both Bindi and Chandler, along with Terri and Robert.
For a funny April Fools' Day joke, the Irwin family posed holding Crocs shoes alongside Bindi and Grace. Terri shared the pic and wrote that it was Grace's first croc encounter. The grandma then added, "April Fool's!"
Chandler and Bindi called their baby daughter Baby Wildlife Warrior before her birth. Bindi said the nickname was also meant to honor Steve, who passed away in 2006 off the coast of Australia.