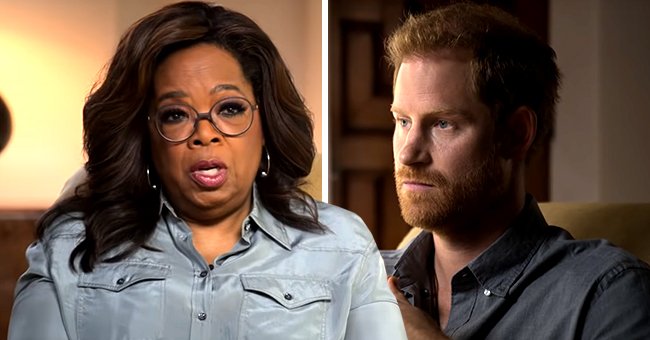 youtube.com/Apple TV
Twitter Users Have Mixed Reactions to Prince Harry and Oprah's New Trailer for a Mental Health Series
Media mogul Oprah Winfrey and Prince Harry have launched their new docuseries partnered with Apple TV+. The streaming platform released their first trailer featuring other public figures.
Prince Harry and Oprah Winfrey collaborated on a docuseries titled "The Me You Can't See" and shared the 2-minute preview on YouTube.
The series explores mental health and emotional well-being with stories shared by people from around the globe. The video begins with Winfrey explaining how people are suffering mentally worldwide.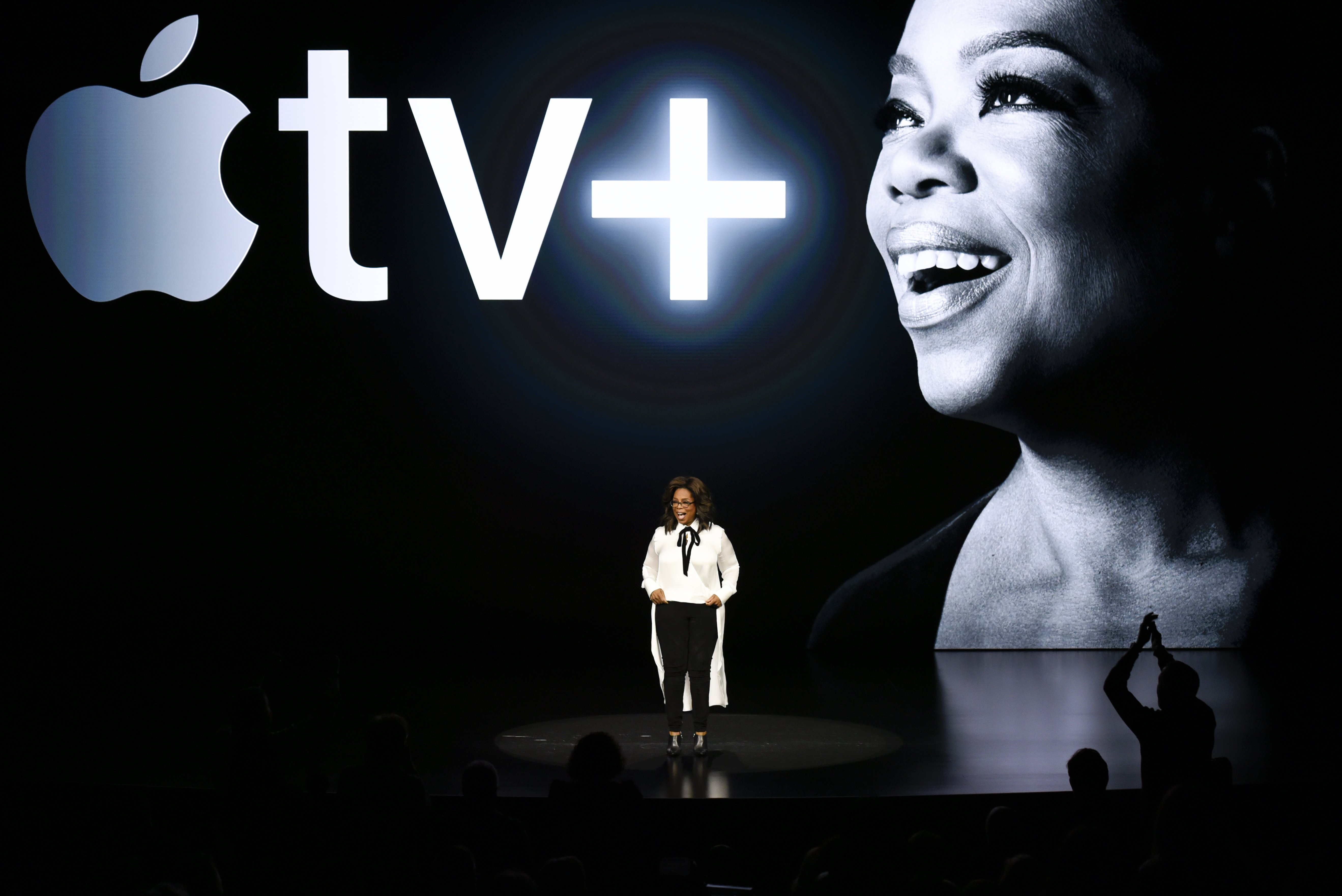 Oprah Winfrey speaks during an Apple product launch event at the Steve Jobs Theater at Apple Park on March 25, 2019 in Cupertino, California | Photo: Getty Images
Sitting down with the Duke of Sussex, Winfrey said, "All over the world, people are in some kind of mental, psychological, emotional pain."
Prince Harry then asks, "What words have you heard around mental health?" Crazy? Winfrey chimed in and said, "Lost it. Can't keep it together."
The talk show host explains that living with that stigma persuades people to tell their story of what happened to them, which is crucial. She ends up being emotional, including Prince Harry as the clip progresses.
Twitter users shared mixed reactions to the footage and some expressed their disappointment, sharing, "Harry should roll in Go Fund Me because that's how he makes money," said one user.
One accused Prince Harry of playing an ongoing dysfunctional pattern with his family relationships. The user said the prince is not fit to advise anyone about mental health.
Another said they would not be watching the series calling Winfrey and the prince a "disgraceful duo," adding that the issue is serious while blasting the program creators.
One user labeled Prince Harry a hypocrite because he openly trashed his family in public, fully knowing they would not air their issues publicly, adding he did not think of their mental state and stated he is selfish.
One person said considering he failed to seek help for his wife, he was "ashamed" to do so after all those years of battling his demons and went to therapy. Therefore his participation in the documentary is nothing but hypocrisy.
Several celebrities, including pop sensation Lady Gaga and Glenn Close, also share their stories on the documentary. Gaga said she hopes her story will help normalize the experience.
"I don't tell this story for my own self-service. I've been through it, and people need help," she noted. The docuseries will premiere on May 21 on Apple TV+.
Speaking on their co-created series, the Duke said we are born into different lives, brought up in different environments. As a result, we are exposed to different experiences. However, our shared experience is that we are all human.
Winfrey added on and shared that now more than ever, there is an immediate need to replace the shame surrounding mental health with wisdom, compassion, and honesty, highlighting that their aim with the series is to spark a global conversation.
In 2017, the Duke opened up about his mental health struggles, revealing that since he lost his mother at the age of 12, the loss had a lasting negative impact on his adult life. The prince shared he shut down his emotions for 20 years which affected his work as well.
Prince Harry explained that he had reached a point of breaking down on numerous occasions while pointing out that his experience has made him realize that once you start to talk about it, you begin to see that you are not alone.
Aside from his struggles, his wife, Meghan Markle, revealed during their interview with Winfrey that living life as a royal member triggered her mental health, which led to suicidal thoughts.
Markle explained that she had been a victim of "character assassination" and that the pressure drove her to the point of harming herself.
Please fill in your e-mail so we can share with you our top stories!