Story of the Day: A Jobless Man Applied for the Position of Office Boy
One day a jobless man applied for the position of office assistant. He went into the interview, and something surprising happened. 
One day a jobless man saw a vacancy for an office assistant at a nearby firm. He applied and was asked to come in for an interview the next. He put on his smartest outfit and headed for the interview.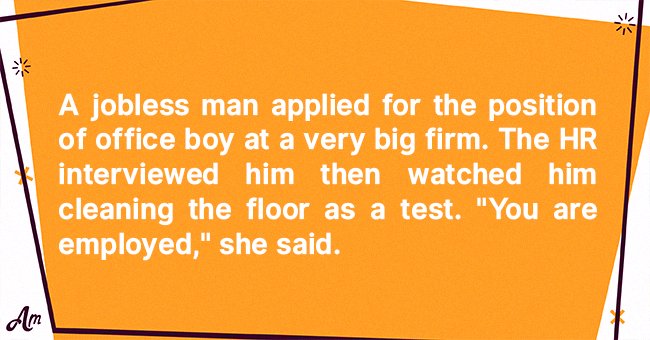 The man did so well during the interview. He answered all the questions right and proved he was a hard worker. The employer asked him to do a simple test - cleaning and organizing a messy desk. He did it perfectly.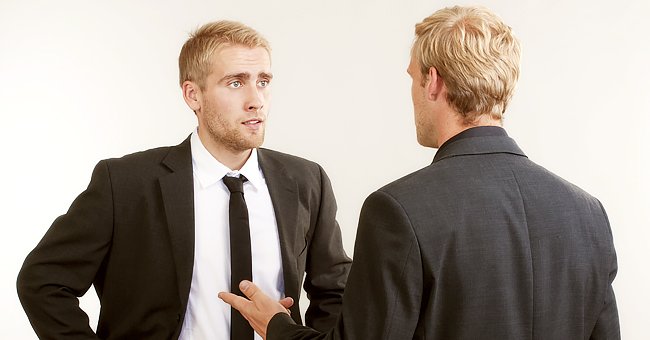 At the end of the interview, the employer said, "thank you so much for coming in today. If you could give me your email, I will message you if you got the job and when you can come in."
The man responded, "I do not have an email address, nor do I have a computer." The employer then told the man if he did not have an email address, then he might as well not exist and so could not have the job. 
The man felt so defeated. He did not know what to do. How would he get a job without an email address? How would he survive on his last $10? He wondered these things as he walked down the street. 
He then noticed a supermarket was having a sale on tomatoes. He went inside and bought as much as he could. He took his tomatoes and went door to door and sold the fresh produce. 
He ended up doubling money and so went and bought more tomatoes and sold them again. He continued until he had made $60. He figured out he could make a living off this and so continued. 
Eventually, he added more vegetables to his stock. He saved and bought a cart and then a truck. Several years later, he expanded his business to having several delivery trucks and multiple employees. 
The once jobless man became a millionaire as he had one of the biggest food distributors in the US. His wife and children were so proud of everything he had done for them. 
While sorting out his insurance one day, the broker asked him for his email address to fill out a document. The man said, "I do not have an email address." The broker was shocked.
He replied, "you don't have an email address, and you created your whole business? Wow, Imagine what you could have done if you have one?" The man thought about it and replied, "I would have been an office assistant."
The man was successful not because he followed what others told him to do (get an email address), but rather he found his own way and made a huge success because he worked hard. 
Any resemblance to actual events or locales or persons, living or dead, is entirely coincidental in this story.