Prince Harry in Rare Footage at Princess Diana's Funeral to Be Shown in Upcoming Documentary
Oprah Winfrey and Prince Harry's docuseries trailer includes footage of his late mother's funeral showing young Harry alongside his father, Prince Charles.
A video clip from Princess Diana's funeral will feature on Prince Harry and Oprah Winfrey's upcoming documentary set to premiere on May 21.
The program is called "The Me You Can't See" which has been in development for two years. The video shows young Prince Harry standing beside his dad as they were about to follow the funeral procession on a sunny afternoon.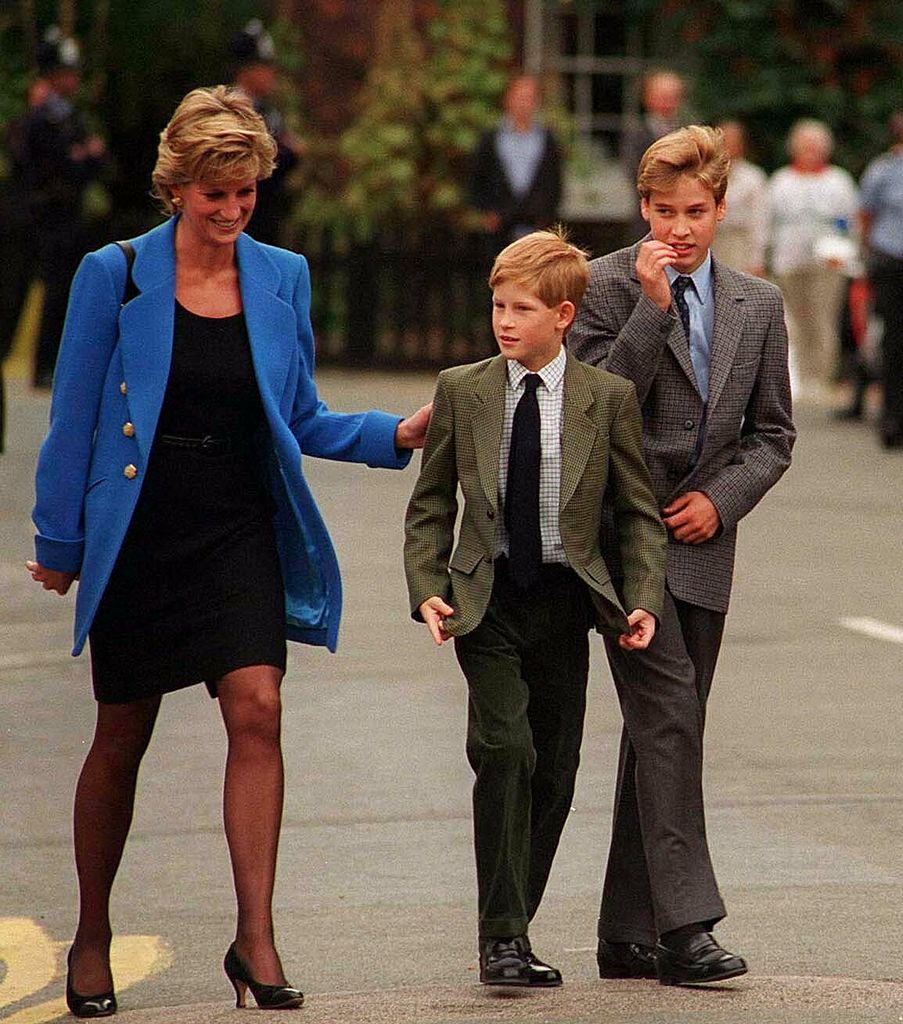 FUNERAL CLIP
The Princess of Wales was buried 24 years ago. The standout feature clip shows 12-year-old Prince Harry watching his mother's coffin passing him during her burial in London in 1997.
Charles, Prince of Wales, can be seen speaking into his heartbroken son's ear as a female voiceover says: "Treating people with dignity is the first act."
Prince Harry's wife, Meghan Markle, also made a cameo looking over her spouse's shoulder while they both smiled at the camera. The Duchess of Sussex wore a white t-shirt with black pants.
Markle also appeared with the couple's only child Archie. She gushed over him as he giggled while she sat on a chair cradling him and appeared to be reading to him.
MORE FAMILY DRAMA?
With the Duke's family making an appearance on the footage, it is said to be a major hint that he will once again open up about his relationship with the Royal family and his father.
Released on the Archewell website and YouTube, it is highly likely that the series will be perceived as a Prince Harry taking another jab at his family and will spark fresh pain for Prince Charles.
UPCOMING BOOK
Meanwhile, Princess Diana's former voice and presence coach Stewart Pearce shared the royal pictured her sons settling down long before they met their respective wives.
Pearce told Us Weekly that right before the princess died, she told him to translate their efforts together into his upcoming book titled "Diana The Voice of Change."
One detail about the project is that the late royal requested Pearce not to publish the book before her sons got married. Princess Diana passed on in August 1997.
SIMILAR TRAITS
Pearce also revealed that Prince Harry's personality unquestionably resembles that of his mother. The author, whose new book hits the shelves next month, noted Prince Harry's older sibling, Prince William, looks like their mom with his pure features.
The 38-year-old's blue eyes are similar to the sapphire blue hue of the Princess of Wales. He further compared the brothers to their mom, including the youngest's energy which differs from his elder brother.
MOM'S UNVEILING
Despite the ongoing dispute between the pair, they are to stand together at the unveiling memorial of their mother on what would have been her 60th birthday.
A royal expert, Duncan Larcombe, said if the ceremony, which is set for July, does not bring the siblings together, then nothing will.