Life and Death of Beloved 'All in the Family' Star Jean Stapleton
The late Jean Stapleton was well-known and much-loved for her role on "All in the Family." She lived a full and interesting life until her sudden death at her home in 2013.
Jean Stapleton was the actress who played the role of Edith Bunker on "All in the Family." She sadly passed away in 2013 from natural causes at her New York City home at the age of 90.
In her lifetime, the actress had gotten eight Emmy Award nominations and managed to win three of them. They were for her stunning role as the wife of Archie Bunker, played by Carroll O'Connor.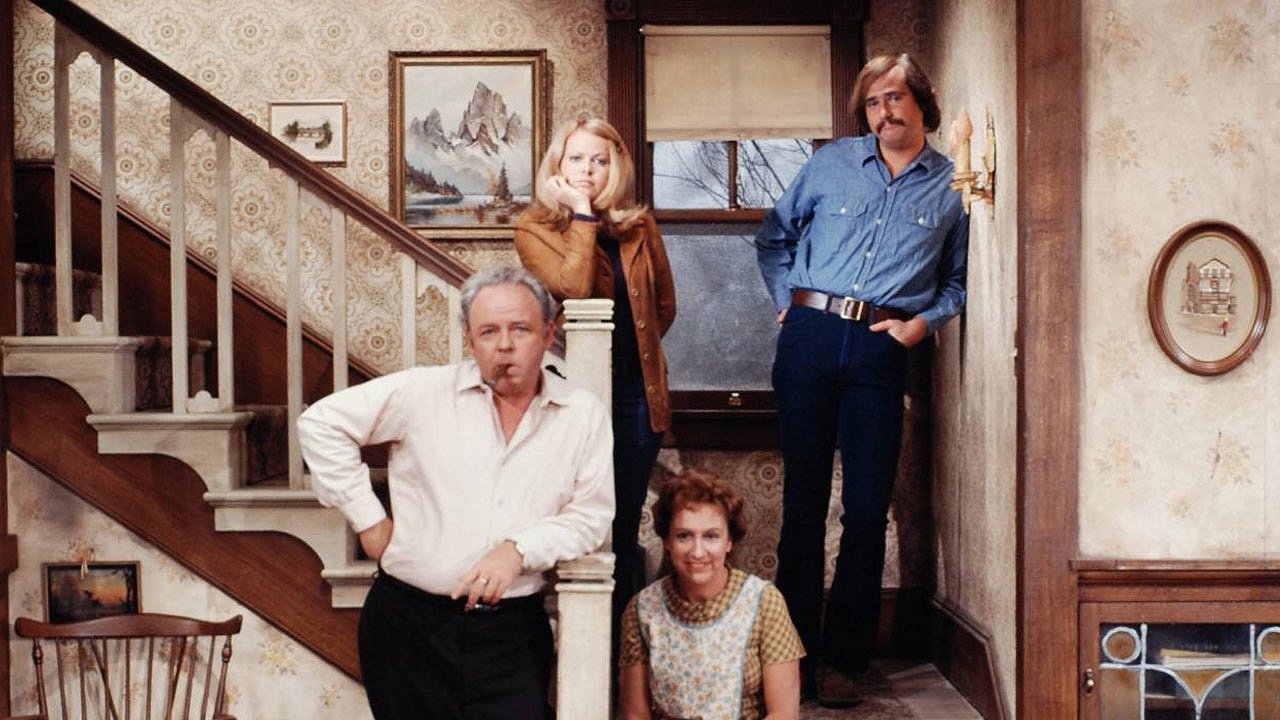 The classic CBS sitcom actress also had two more Emmy nominations for her role as Eleanor Roosevelt in 1982's telefilm "Eleanor, First Lady of the World" and her guest appearance on the series "Grace Under Fire."
She had a longtime career in the acting industry, but it took a while before becoming a star. Stapleton only shot to fame when she was almost fifty and when the classic CBS sitcom she became known for was a hit.
BREAKING: Jean Stapleton Dead -- 'All in the Family' star dies at 90 - @TMZhttp://t.co/iZbMtBEtp5 pic.twitter.com/REHXtrHusB

— NewsBreaker (@NewsBreaker) June 1, 2013
"All in the Family" aired from 1971 until 1979. The actress also started appearing regularly on the spinoff of the show called "Archie Bunker's Place," but she wasn't going to stay in it for long.
It just took one season for the star to become tired of the role and leave. The person who gave Stapleton her winning shot in Hollywood was none other than writer-producer Norman Lear.
'All in the Family' Star Jean Stapleton Dies at 90 http://t.co/1YLYxbAuLh pic.twitter.com/uagCqcDAqp

— BuzzFeed News (@BuzzFeedNews) June 1, 2013
He remembered her when she starred in 1958s "Damn Yankees." In 1968, she got to act with O'Connor for the first time when Lear cast her in "Those Were the Days," a 1968 pilot for ABC.
The series was based on BBC's "Till Death Us Do Part;" however, the network didn't pick it up. Lear then remade it for ABC with some different cast members, and the network passed on it again.
50 years ago, #JeanStapleton won her first Emmy as Edith Bunker.

She would win 2 more — and become a TV icon.

See her on ALL IN THE FAMILY on @getTV pic.twitter.com/OK0xEMef9w

— getTV (@gettv) May 11, 2021
When it was sold to CBS, the network's president at the time - Robert D. Wood- took it as a midseason replacement and renamed it to "All in the Family." The actress ended up starring in various shows and films.
Some people might recall her from shows like "Route 66," "Studio One," and "Dr. Kildare." She also appeared in feature films like "Something Wild," "Bells Are Ringing," "Up the Down Staircase," and more.
Since Archie Bunker is trending I want to share a story from actor Carroll O'Connor. A reporter asked did he mind when people called him 'Archie' on the street? In his Queens accent he replied, "Moiiind? I love it." The former high-school teacher never took success for granted. pic.twitter.com/ngcBCBw0nG

— 𝐌𝐢𝐭𝐜𝐡 𝐇𝐨𝐫𝐨𝐰𝐢𝐭𝐳 (@MitchHorowitz) October 16, 2020
Stapleton was born on January 19, 1923, as Jeanne Murray in New York before graduating from Wadleigh High school. She was trained in off-Broadway productions at the American Theater Wing.
The actress was married to William Putch, who died in 1983 after suffering a fatal heart attack in Syracuse, New York. For his part, O'Connor passed away at age 76 in 2001 due to complications of diabetes.