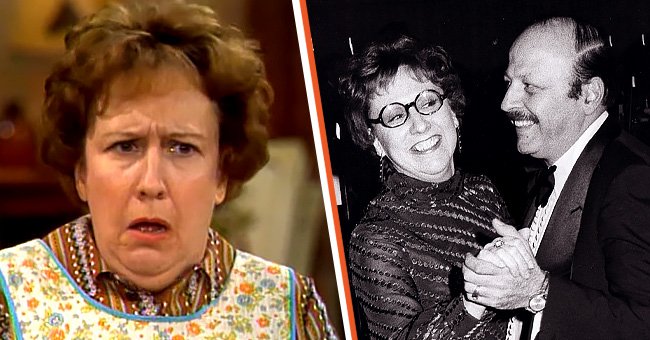 Getty Images | YouTube/A FUSCO
Jean Stapleton Never Remarried after Her Only Husband 'Was Gone in Half an Hour' in 1983
American character actress Jean Stapleton was married to William Putch for 26 years and never remarried after his sudden death in 1983. Here's the whole story.
Jean Stapleton was an American actress best known for her role as Edith Bunker, the wife of Archie Bunker in the 1970s TV sitcom "All In The Family." The role earned Stapleton three Emmys and two Golden Globe Awards for Best Actress in a Comedy Series.
Stapleton also occasionally appeared in the "All In The Family" follow-up series "Archie Bunker's Place" but requested to be written out of the show in its first season because she had become tired of the role.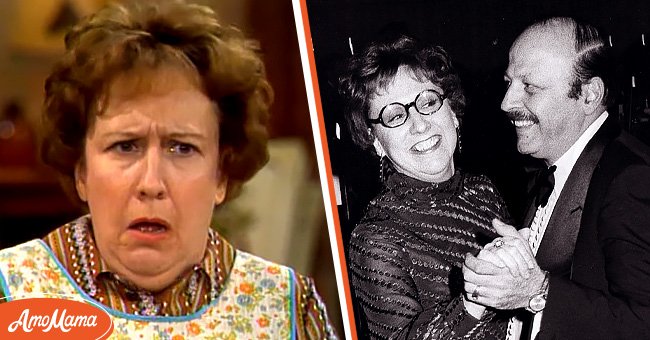 Actress Jean Stapleton on the scene of a movie. [Left] | Late former couples Actress Jean Stapleton and William Putch in a photo together smiling. [Right] | Photo: Getty Images
Stapleton was married only once in her lifetime to William H. Putch. Their marriage lasted until his death, but she never remarried afterward. Find out about Stapleton's life, career, and marriage to Putch.
STAPLETON'S THOUGHTS ABOUT HER CHARACTER
Despite enjoying much success from playing Edith Bunker, Stapleton was not necessarily a fan of her character. During an interview with The New York Times, she was asked to describe Edith and said the character she portrayed was not the typical American housewife. She explained:
"What Edith represents is the housewife who is still in bondage to the male figure, very submissive and restricted to the home."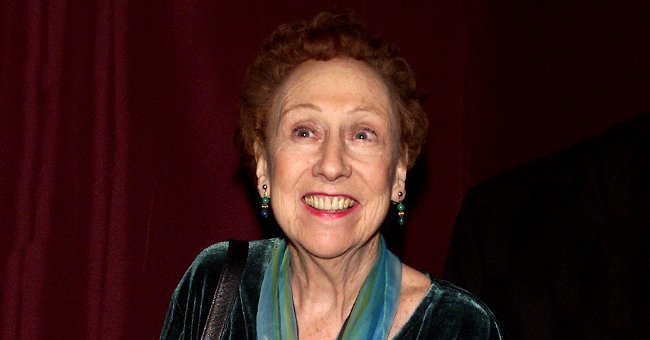 Jean Stapleton at the opening night party for "Follies" on Broadway in New York City on April 5, 2001. | Photo: Getty Images
Stapleton further described Edith as a very naive person who thought through a mist and lacked the education to expand her world. She concluded by saying she hoped most homemakers were not like her character.
NOT EDITH BUNKER'S LIFE
Stapleton met her husband, William Putch when she toured Harvey and Olney in Maryland. Putch was taken backstage after seeing Stapleton's play. The pair became pen pals before courting for eight years. They tied the knot in 1957.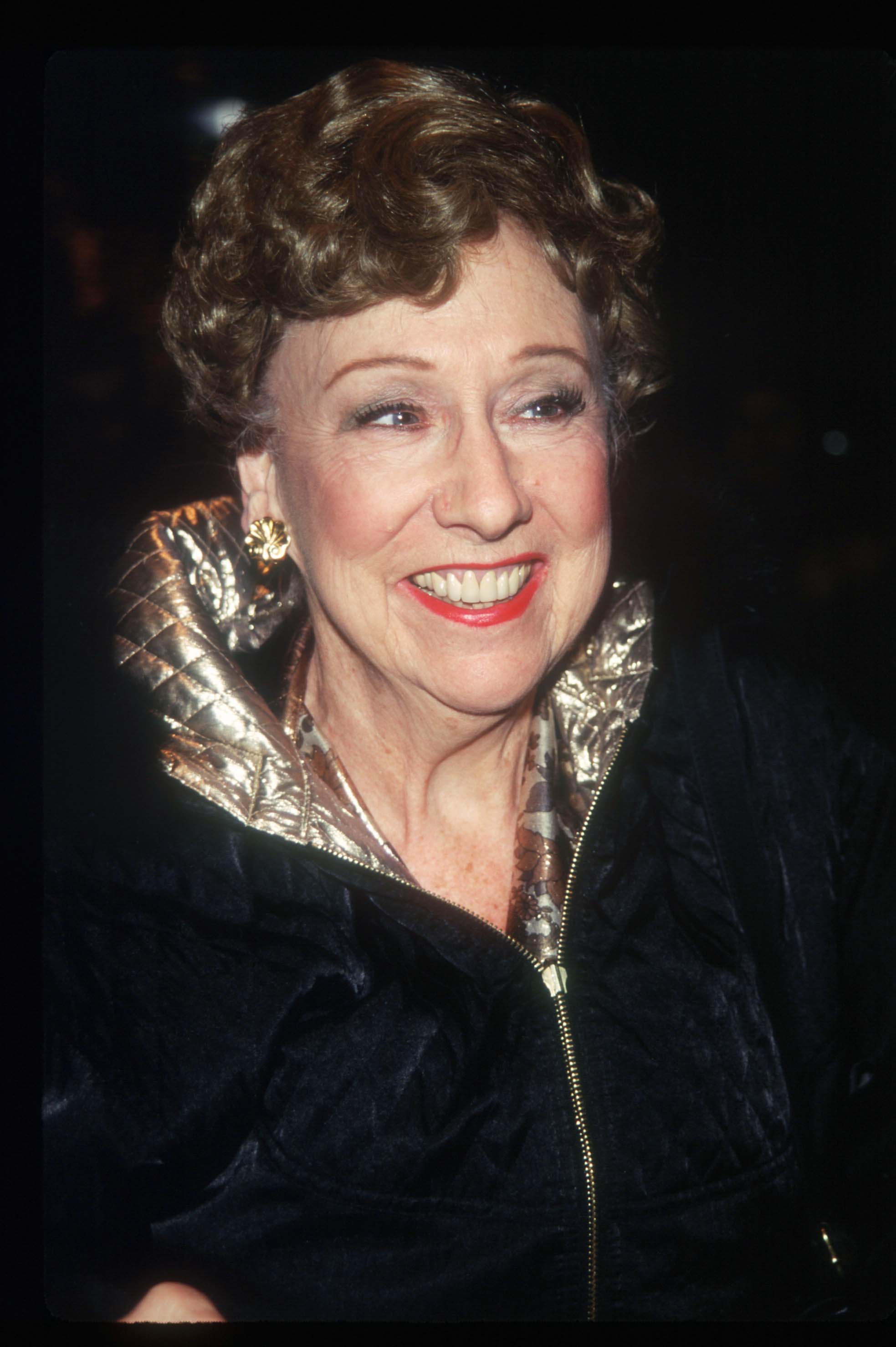 Jean Stapleton at the premiere of the film "Michael" December 15, 1996 in New York City. | Photo: Getty Images
Putch directed a summer stock theatre called Totem Pole Playhouse for 30 years. He described himself and Stapleton as a working couple who respected each other's formative periods. He also explained how they made sacrifices for each other while juggling their careers with parenting.
The couple was parents to two children, Pamela, a television producer, and John, an actor, writer, and director. Stapleton and Putch lived busy lives. However, their lives got clouded when Putch was diagnosed with cancer of the lymph system.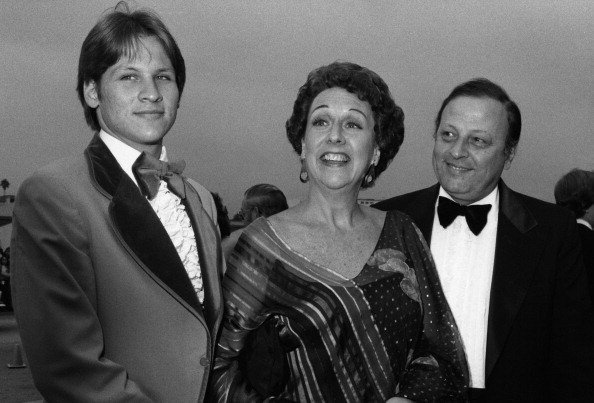 Actress Jean Stapleton with son John Putch and husband William Putch arrive at the 30th Annual Emmy Awards on September 17, 1978 at the Pasadena Civic Auditorium. | Photo: Getty Images
Putch believed strongly in medical science and was among the 15 people afflicted with the disease to enter an experimental program at the National Institutes of Health in Bethesda.
Despite being a devout Christian since her childhood, Stapleton drove Putch for treatments and never gave him the feeling that he was doing the wrong thing. Putch told People:
"And it may be that her [Stapleton's] supportive faith is the reason why I'm the one of the 15 [people who enrolled for the experimental program] still alive."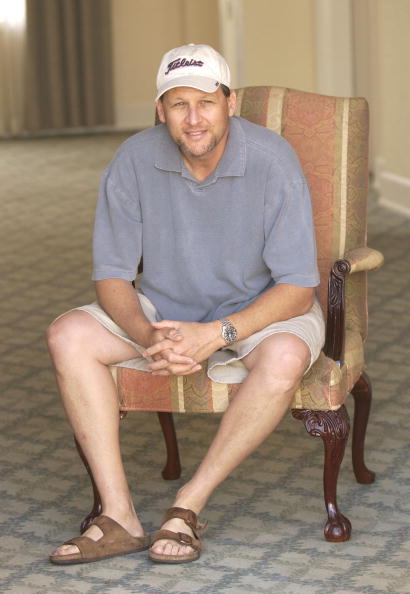 John Putch Director of "Bachelorman"; The Gulf Stream Hotel; The 8th Annual Palm Beach International Film Festival, April 6, 2003. | Photo: Getty Images
Putch died in 1983, and his wife found it hard to cope with the grief of losing him. She revealed she could not talk about her grief but went about her life a day at a time.
Stapleton had an unrelenting love for Putch and remained a widow for 29 years until her death by natural causes on May 31, 2013. She was 90.
Stapleton was a beloved actress and was surrounded by her friends and immediate family when she died.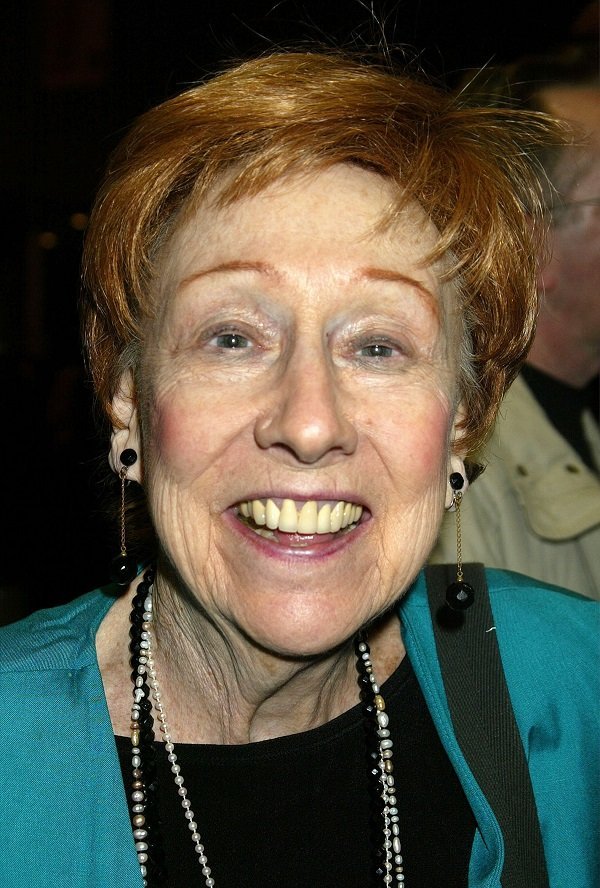 Jean Stapleton at the Booth Theatre in New York City on January 29, 2002. | Photo: Getty Images
I MARRIED A SUMMER THEATRE
During Stapleton's marriage to Putch, she played at the Totem Pole theatre on a couple of two-week runs every season between her Hollywood commitments. Also, she had to live half of the year away from Putch in their other home in West Los Angeles.
At the time, the couple's kids, Pamela and John, were in their teenage years and spent their school years in Los Angeles. However, they took their final exams by correspondence in Pennsylvania.
Also, Putch often had to play the role of prince consort. Stapleton acknowledged that it was not easy for Putch to be "Mr. Stapleton" when he was out with her.
Putch died at 60 of a heart attack in November 1983. He died after suffering chest pains while walking near the Syracuse Stage Theatre.
Stapleton appeared in a play at the theatre. Putch had been directing the play but did not live to see her act it out on stage. The couple often collaborated in productions with Stapleton on the stage while her husband directed.
Despite her husband's sudden death, Stapleton kept with the best stage tradition and appeared in the play. After Putch's death, Stapleton and her kids tried to keep his theatre alive.
In a chat with People, Stapleton described Putch's death as very sudden. She revealed that he went out on the morning of their third preview appearance to do an errand and had chest pains. She added:
"He got in a cab and went to a hospital three blocks away to get help. He was gone in half an hour."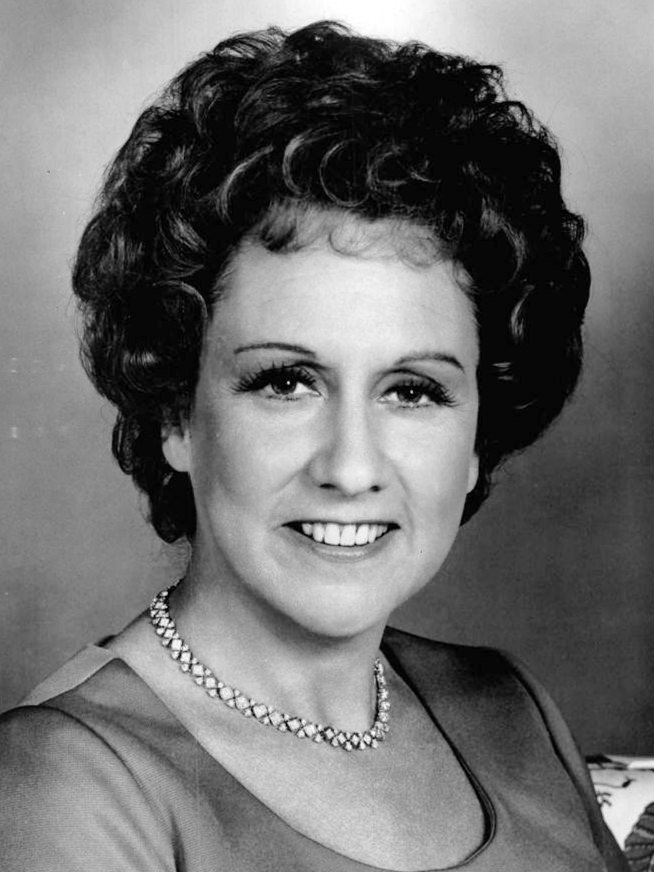 Jean Stapleton at the 31st Tony Awards on June 5, 1977. | Photo: Wikimedia Commons
Despite not being able to talk about her grief after her husband's passing, Stapleton was glad that his theatre remained open and remained determined to live one day at a time.
Stapleton once described Putch as a "Summer theatre" when she remarked that she married a summer theatre while touring with a play he directed. The legendary actress also had an undeniable love for the theatre and always worked on the stage.
After attending and performing in the theatre, she usually dined with friends and family afterward. Stapleton was a beloved actress and surrounded her friends and immediate family when she died.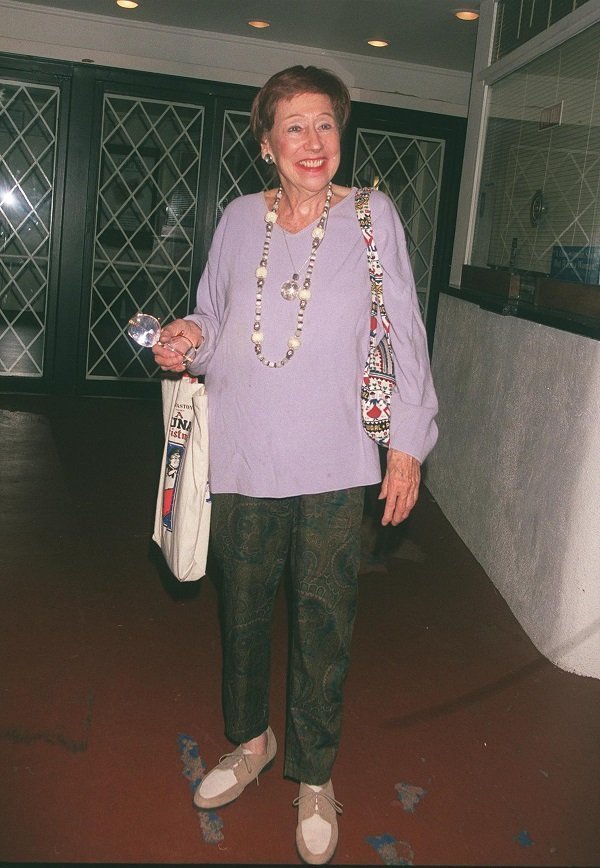 Jean Stapleton in Beverly Hills, California on September 27, 2000. | Photo: Getty Images
Following her death, tributes poured in from several people, including "All In The Family" director Norman Lear, who said no one gave more profound "how to be a human being" lessons than Stapleton.
Stapleton would always be remembered for her portrayal of Edith Bunker and her numerous stage performances. However, no one should forget that she was also a loving wife and mother who stood with her husband until death took her away.
Please fill in your e-mail so we can share with you our top stories!