Kevin Hart Cannot Stop Laughing While Looking at His Baby's Facial Expression on a Video Call
Kevin Hart delighted his fans with a recent photo update of his daughter, Kaori, on Instagram. The funnyman shared a screenshot of a facetime call with Kaori, and it's the most adorable thing.
Besides being a mega movie star, Kevin Hart is a bonafide family man. The comedian has four kids, Hendrix and Heaven Hart, from his first marriage, and Kenzo Kash and Kaori Mai Hart, who he shares with his second wife, Eniko Parrish.
Hart is a devoted and doting dad to all his kids, but it's his youngest child, Kaori, who currently holds the key to his heart. In a recent Instagram post, "The Upside" star showed his fans just why he is so enamored of her.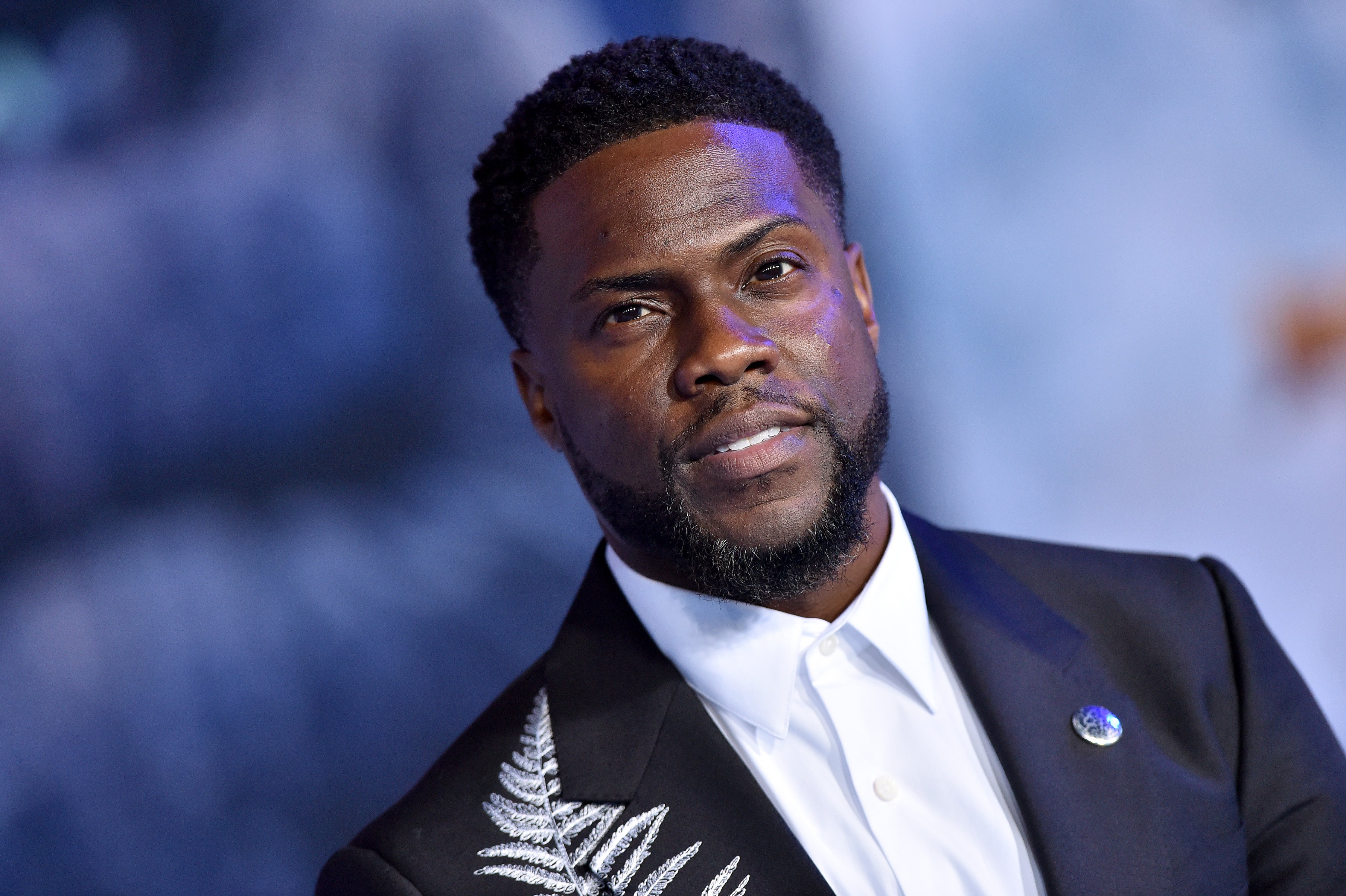 The post featured a screenshot of a Facetime call between Hart and his seven-month-old daughter. While the actor was pictured laughing in the upper-left corner of the screen, Kaori's face took center stage on the main screen.
Kaori, wearing a pink ribbed top, sported the most inquisitive expression on her face, with her big glossy eyes looking right at the camera. The tiny tot looked even cuter because of her flushed chubby cheeks and baby hair styled in a little pony.
Kaori's facial expression could only be described as delightful and unintentionally hilarious, a sentiment that her father, expressed in his caption Hart wrote:
"I can't stop laughing at this picture.....My little cabbage patch."
Hart is not the only person who found himself amused by Kaori's sweet face. Several of the "Ride Along" actor's celebrity friends and followers took to the comments section to relay their feelings. 
Popular fitness trainer Senada Greca wrote, "Omg! Too cute," while a fan added, "She's hilarious already!" Another person said, "She's just adorable," while a fourth wrote, "like father like daughter."
Fans will recognize Kaori's charming facial expression as it's not the first time that Hart has pulled at his follower's heartstrings with snaps of himself bonding with his baby girl. In April, Kaori featured in another sweet post as Hart worked from home.
Hart was pictured sitting at his work desk in the pic, complete with cameras and a computer, while the wide-eyed Kaori sat on his lap. Judging by the "Night School" actor's expression, baby Kaori has the actor wrapped around her fingers.
Hart has been regularly updating his fans with Kaori's progress, but it's his constant efforts to bond with her that shows his unwavering dedication as a father, even though this is his fourth child.
The "Jumanji: The Next Level" star previously expressed concerns about becoming a jaded father as he goes through the process a fourth time. However, it appears his fears were unfounded as he builds a unique relationship with Kaori.