Children of 'Friends' - Who from the Stars Have Kids of Their Own In Real Life?
Four of the six main characters in the sitcom, Courteney Cox, Lisa Kudrow, Matt LeBlanc, and David Schwimmer have a child. Matthew Perry and Jennifer Aniston are the only ones still without kids.
It has been 16 years since the popular TV show, "Friends," stopped showing. However, this has not deterred fans of the show from showing love to the actors and trying to keep up with them through different social media platforms. 
Judging from their Instagram pages, all six main characters, Courteney Cox, Jennifer Aniston, Lisa Kudrow, and others, are still good friends. One other thing that is noticeable is that most of them are now parents.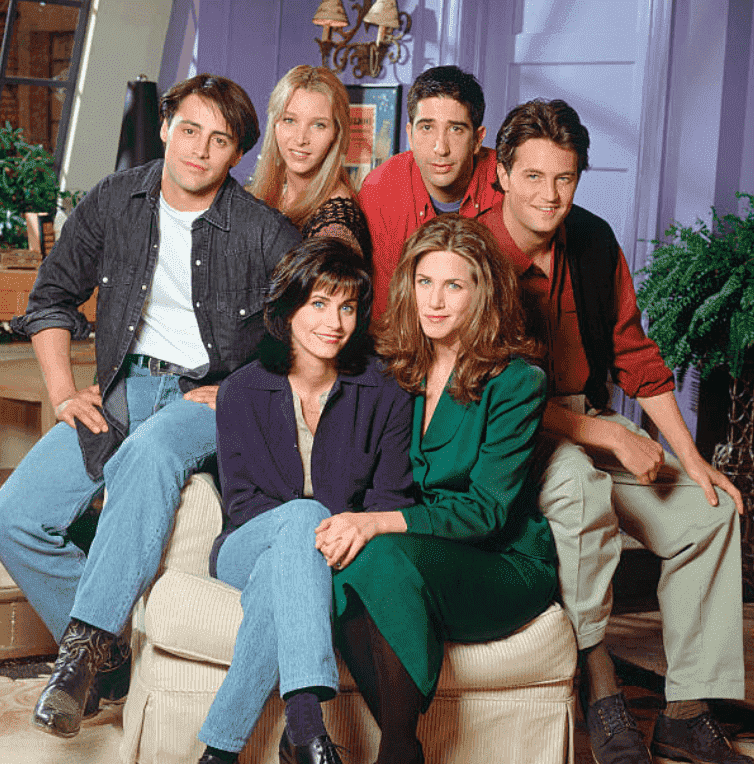 There are currently four children by four of these six people, with Jennifer Aniston and Matthew Perry the only ones yet to have kids. Courtney Cox, who acted as Monica in the sitcom has a 16-year-old daughter Coco, who she had for David Arquette, her ex-husband. 
Lisa Kudrow played the loveable character, Phoebe, on the show. She has been married to Michael Stern for 26 years and the couple has a 22-year-old son, Julian, between them. 
Kudrow got pregnant while the show was still airing and her pregnancy was written into season four of the show. Does anyone remember when Phoebe became the surrogate mother for her brother's triplet in Friends? That was her carrying Julian! 
Unlike LeBlanc, Kudrow made her son's achievement public by sharing news of his graduation.
The easy-going paleontologist on the show was Schwimmer. Like most of the others, he also got married to Zoe Buckman and raised a family. Although now divorced, he has a nine-year-old daughter, Cleo, with his ex-wife.
One character that is hard to forget in "Friends" is the handsome Joey, which Matt LeBlanc played to perfection. The then-young LeBlanc is now a father to a 16-year-old daughter, Marina, whom he had with his ex-wife Melissa McKnight during their union. 
Interestingly, LeBlanc's daughter, Marina, and Cox's daughter, Coco, are both 16-year-olds. Since the parents have maintained a close relationship, it's easy to assume that their children would be friends too. 
While it is not known if the children of the actors are friends, it is known that most are following in their parents' footsteps. Coco has followed up on Cox's love for music, and the pair often post a number of their mother-daughter moments on Instagram. 
This included a video of  Coco singing a cover of Taylor Swift's song "Cardigan" while Cox played the piano. It's not just Coco taking after her mom; Schwimmer's daughter, Cleo, has also taken her father's look.
The nine-year-old has a striking resemblance to her father, and anyone who was a fan of "Friends" would spot this easily. Being divorced from his ex-wife has not stopped him from spending lots of time with his lookalike daughter.
This is also the case for LeBlanc, who spends lots of time with his 16-year-old daughter, Marina, and has successfully kept much of their lives from the public's stare. 
Unlike LeBlanc, Kudrow made her son's achievement public by sharing news of his graduation from the University of Southern California on her Instagram page. Fans of "Friends" would love to see that their favorite characters are happy.