Supermodel Naomi Campbell Welcomes 1st Baby at 50
After decades of stunning the world with her incredible beauty and physique, supermodel Naomi Campbell has begun a new journey with the birth of her first child at 50.
Supermodel Naomi Campbell is no stranger topping the headlines as a stunning beauty, but this time, her beauty is not what has taken the spotlight but her new journey as a mom.
At 50, Campbell has seen it all. The best of shots, wealth, fame but motherhood remained elusive for the supermodel until now.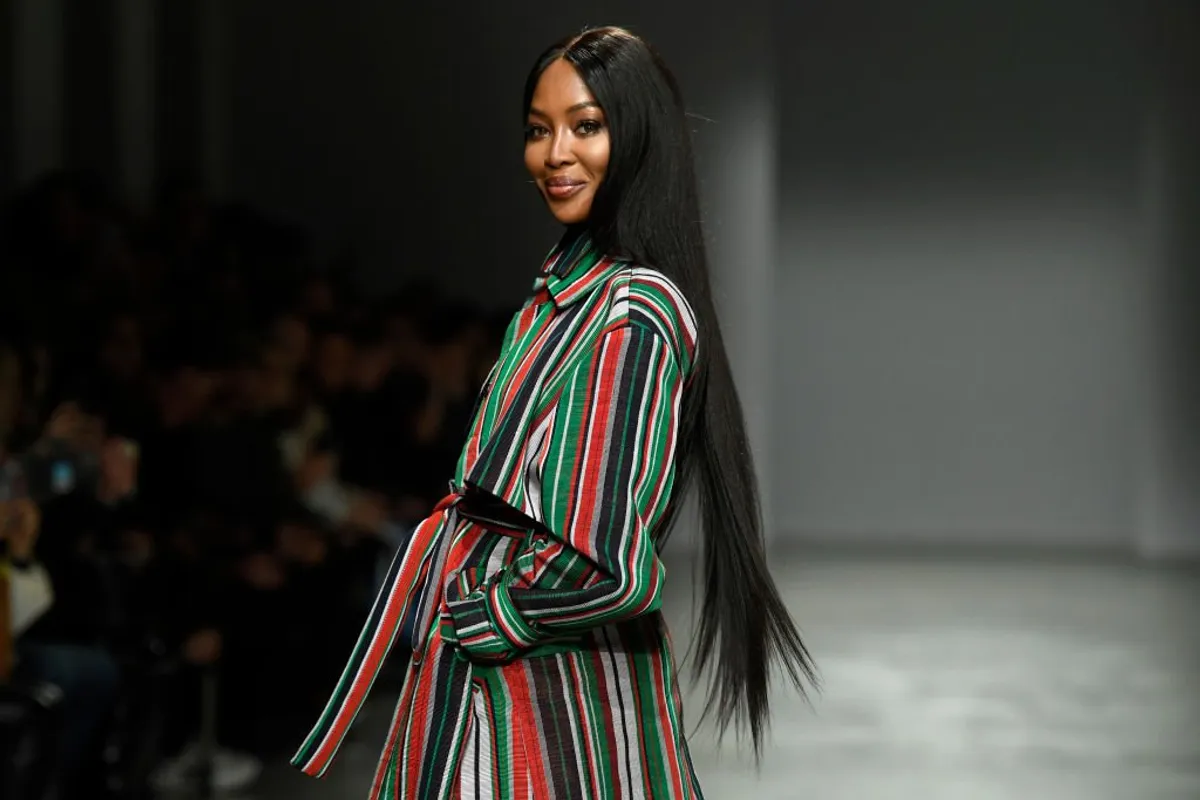 The new mom took to her Instagram to share a touching post alongside a not so revealing picture of her newborn, noting how proud and excited to finally be a mom even though at 50.
Campbell gushed over her daughter in the caption to the post, noting that there are no words to describe the lifelong bond she would go on to share with her new bundle of joy.
The supermodel did not reveal further details about her daughter's birth but tagged her mom Valerie Morris-Campbell in the post. Fans might not be needing details for the time being, but they made sure to flood the post with love.
Her fans strolled to the post in their numbers, including some of Campbell's celebrity friends who took to the comment section to congratulate the new mom on welcoming her little one.
The duo never made their relationship public, but it is believed that things ended bitterly for the former lovebirds.
Designer Marc Jacobs was among the many celebrities to send love and congratulate the 50-year-old supermodel. Jacobs assured Campbell that she would be an amazing mom.
Campbell has never hidden her admiration for babies and desire to have them. In 2017, she reportedly said she thinks about them all the time and was not anxious to have them despite her age.
Campbell has been engaged twice but has never walked down the aisle. She has been associated with some top Hollywood names in her glittering career, but only a few came close to winning her heart.
It is unknown if the 50-year-old is in a relationship, but she was reported to have secretly dated rapper Skepta. The duo never made their relationship public, but it is believed that things ended bitterly for the former lovebirds.
She revealed that her last relationship ended acrimoniously, and her fans felt she referred to the rapper, a claim she disproved. She remarked that she had nothing but love for Skepta.
With a solid career behind her and millions of fans by her side, Campbell is undoubtedly looking forward to being one of the most inspiring celebrity moms, and she sure has all the love she needs.