Sade's Transgender Son Izaak Looks Happy Posing with His Tattoed Wife Emily in a New Photo
Sade Adu's transgender child Izaak who transitioned from a woman to a man shows off his beautiful romance by posing with his tattooed wife in a new photo.
Sade Adu is well famous for her contributions to the music industry. She is a Nigerian-born British singer who tops the chart as one of the most successful artists of African descent.
Apart from her impressive career title, the singer and songwriter is a proud mother to her only child, Izaak, whom she shares with a former lover, producer Bob Morgan.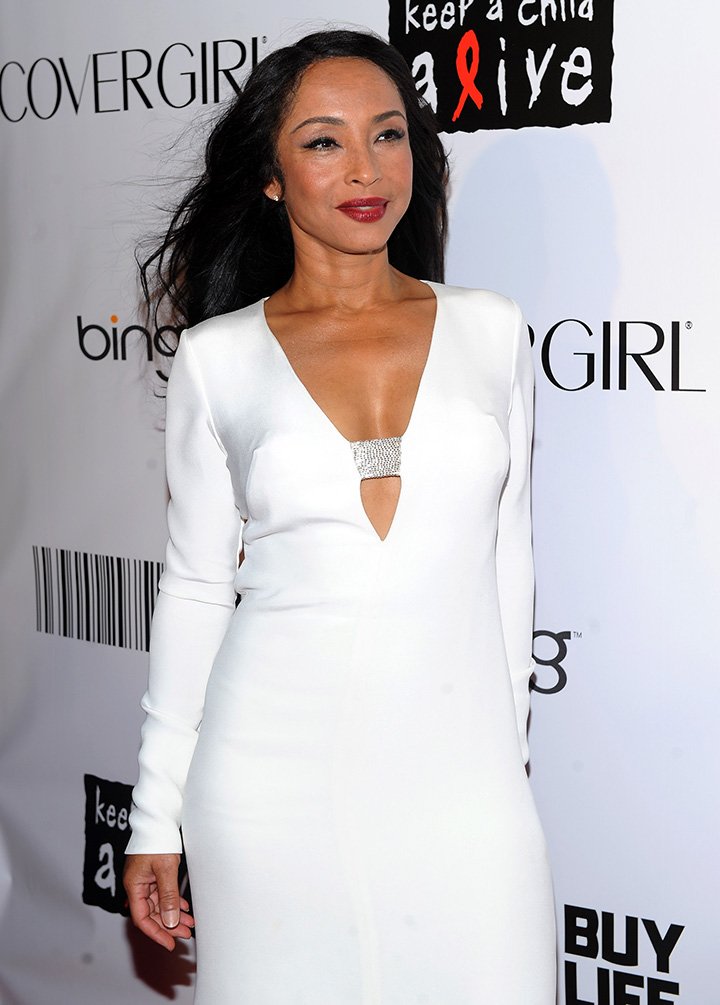 Like mommy, Izaak has a confident personality with high self-esteem. He was born a female but openly declared his intentions to become a transgender male in 2016.
It appears that life has been going on well for him as he successfully found his other half. The pair are in an admirable relationship as husband and wife.
Recently, Sade's son flaunted his definition of true love by sharing a rare snap showing him posing close to his wife, Emily, who rocked a thin-sleeved satin top leaving her tattoed arms on display.
Thankfully, Izaak has had support from not only his family but friends who love him genuinely.
The singer's daughter-in-law paired the top with high waist denim pants, styled her hair in a bun, and opted for small earring hoops, a necklace, and other shiny pieces of accessories.
She looked away from the camera but straight into Izaak's eyes and extended one hand to his thighs. The photo showed her partner wearing a high collared button-down shirt alongside an infectious smile as he returned the deep stare.
The couple enjoyed an outdoor experience for the photos that featured a stream of round light bulbs behind their heads. Izaak's caption tagged seamlessly with the hearty mood. It read:
"Gassed that you my wifey."
Izaak's wife is not the only one who makes him gush or earn praises, his mom is also a big influence, and Sade's son never slows when it boils down to doting on her.
In 2019, after the completion of his transition surgery —the phalloplasty surgery, the singer's son serenaded his mother with sweet words and admitted that she had been his rock.
Thankfully, Izaak has had support from not only his family but friends who love him genuinely. The young man shares his business online very often.
A few years before his surgery, he dived in on the struggle of being accepted by the community but admitted that his circle is full of friends and family who show constant love.
After the surgery, Izaak detailed the pains of the moment but confidently accepted that it was initiated to have a better future. After everything, he seems to be living his dream life with his boo by his side.