'Bernie Mac Show's Dee Dee Davis Shows the First Time Her Son Met His Baby Sister in a New Video
Dee Dee Davis took to Instagram to share a hilarious video of the moment her son, Logan, first met his baby sister, Leia. Davis is best known as "Baby Girl" from "The Bernie Mac Show."
Dee Dee Davis and her longtime love, Smokey Lee Jackson, recently welcomed their second child, a beautiful baby girl named Leia. The precious new addition joined their adorable son, Logan Lee Jackson. 
Davis wasted no time in introducing her newborn to her fans. Leia already has a joint Instagram account with Logan, 3, documenting their fun and entertaining sibling adventures.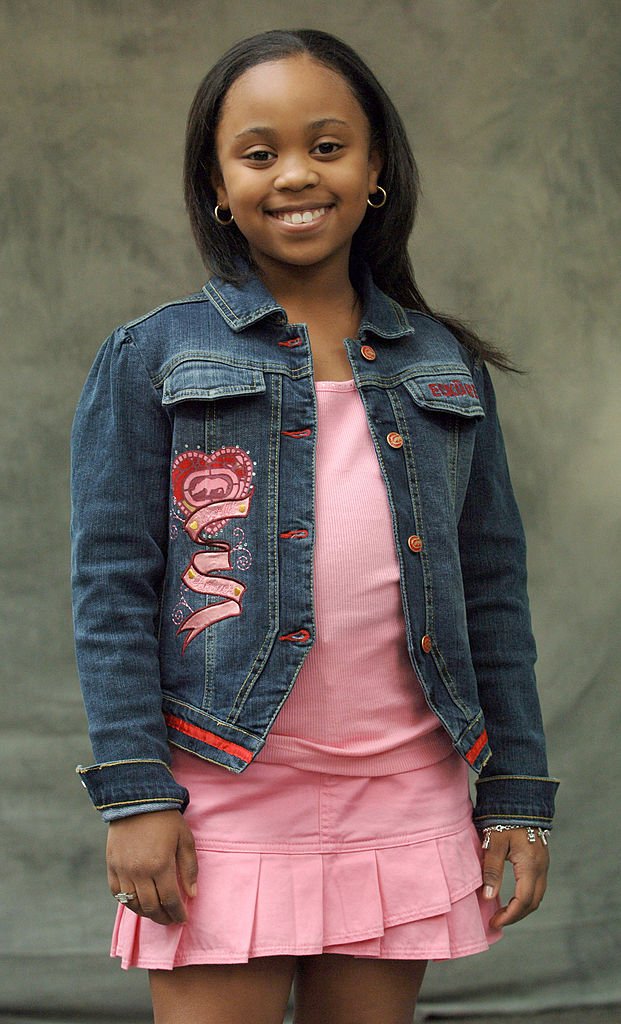 A recent post shared to Logan and Leia's account showed the epic moment Logan was introduced to his sister for the first time. It's safe to say the youngster was not initially thrilled to meet the newborn baby. The post was captioned:
"#bigbrother meeting his #littlesister for the first time 🤣😅 I don't think he was [too] excited at first but we're working on it."
At the start of the video, baby Leia can be seen lying down on the bed wearing a peach outfit while wrapped in a cute elephant-print baby blanket. The newborn looks adorable as she calmly suckles on her pacifier with her eyes closed. 
As the camera rolls, Jackson walks in while carrying a preoccupied Logan and places him on the bed next to Leia. The youngster seems quite confused as the couple attempt to introduce him to the newborn.
Logan can then be seen shaking his head sideways and denying that Leia is his little sister. He also refuses to hold her despite his parents' encouragement. Interestingly, things take a turn when baby Leia begins crying.
While [Davis] enjoys motherhood and family life, fans still remember her as "Baby Girl" from "The Bernie Mac Show."
Logan immediately bounces up upon hearing Leia's soft cries and soothes her by returning her pacifier into her mouth. He even makes sure everyone stays silent before kissing her temple.
Logan's reaction can only be described as his big brother instincts and shows how caring he is at heart. Of course, he now has to share his parents' affection with Leia after a solid three years as an only child.
Born in June 2017, Logan is Davis and Jackson's first child when the "Strong Medicine" actress was 21 years old. Now with a family of four, Davis is on cloud nine and seems happier than ever.
While she enjoys motherhood and family life, fans still remember her as "Baby Girl" from "The Bernie Mac Show," where she portrayed Bernie Mac's favorite niece, Bryana. 
Unlike Davis, who stayed out of the spotlight, some of her costars from the hit 2000s sitcom continued pursuing interests in the film industry. Unfortunately, the title character, Mac, tragically died in 2008 from pneumonia complications.