LL Cool J's Wife Simone Smith Puckers up in a Photo Wearing a Denim Outfit and Yellow Handbag
LL Cool J's wife of 25 years, Simone Smith, defied age in her recent Instagram photo as she puckered up for the camera while rocking a stylish denim ensemble with some eye-catching accessories. 
Simone Smith is no ordinary woman. Besides being married to the famous rapper and actor, LL Cool J, she is a successful jewelry designer, mother, and ever-youthful fashionista. 
Her sophistication and class are evident in how she carries herself, inspiring other women through her jewelry pieces, bold fashion choices, and encouraging words on social media.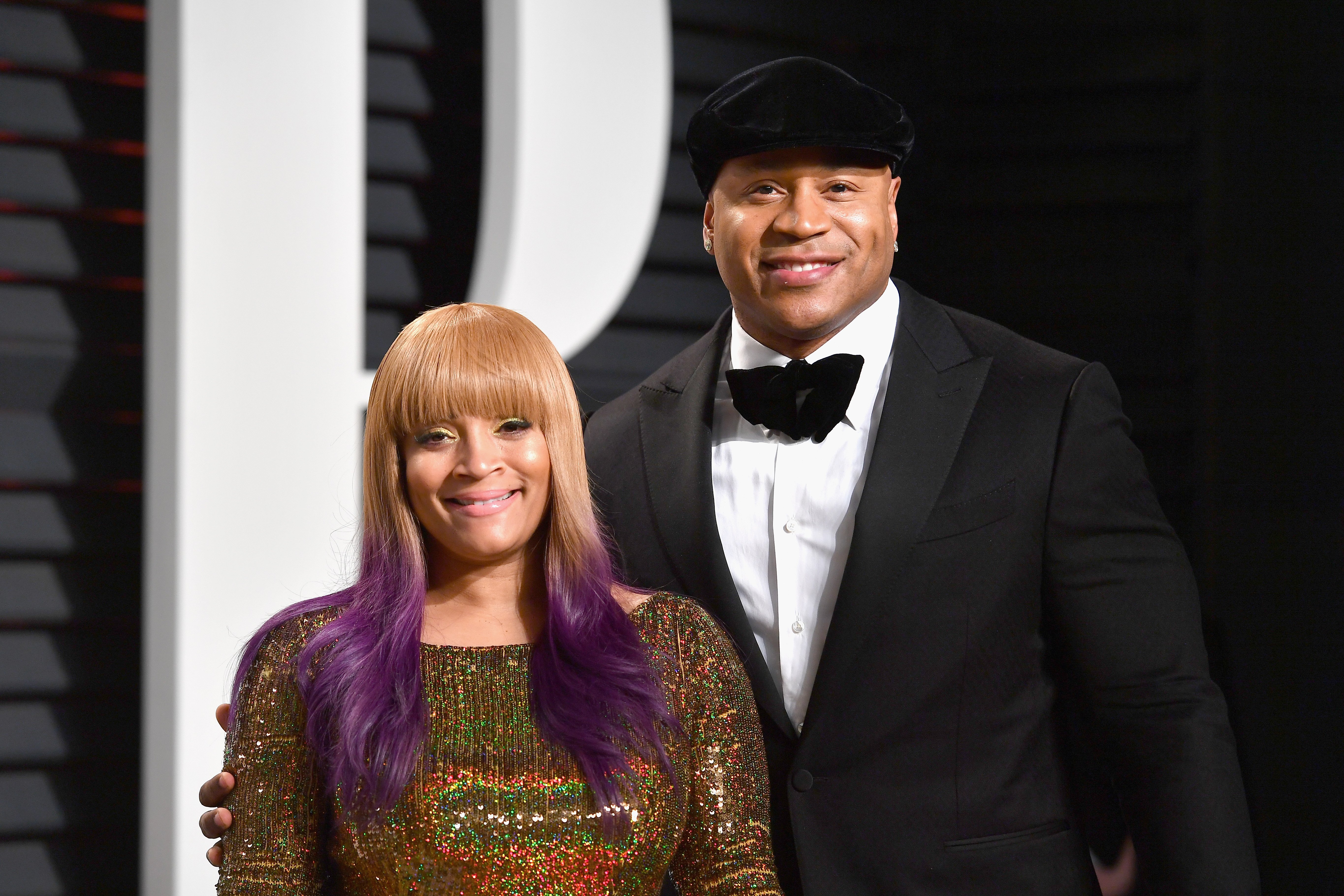 Simone recently took to Instagram to share some wisdom with her 359k followers. Being the true style diva that she is, her post was accompanied by an enviable display of fashion prowess with picks from her designer wardrobe. 
The mother-of-four opted for a casual-chic all-denim ensemble that featured light-blue jeans folded at the ankles and a stylish knee-length acid wash denim shirt, also folded at the elbows. 
Simone paired her denim fit with an eye-catching lime green clutch bag and matching slip-on shoes, which showed off her well-pedicured white toenails. Her unique look was accentuated by her blonde braids styled in a front swirled bun.
As a jewelry designer, Simone's outfits are never lacking in shimmer and shine, so she accessorized with a stunning choice of gold bracelets, a wrist watch, gold necklaces, and dazzling hoop earrings.
Simone was clearly on cloud nine as she stepped out in the outfit. As the camera snapped, she puckered up her baby pink-colored lips while flaunting her unaging flawless face. Her cheerful mood was also reflected in her caption.
As she wished her followers a pleasant Friday, she also shared a few wise and inspirational "jewels" that she revealed were part of her morning read. She wrote:
"Reaffirm your desire to do your best. * Rekindle your enthusiasm. * Refresh yourself in the Lord. * Revisit the vision God has for your life."
Simone has always been candid about her devotion to her faith, which helped her through the most challenging period of her life. In 2004, she was diagnosed with stage 3 chondrosarcoma and had to undergo a 15-hour reconstructive surgery.
Despite the two-and-a-half-year recovery period, she relied on the power of prayer to give her strength. Fortunately, she also had her husband LL Cool J's unwavering support throughout her rehabilitation.
Simone and LL Cool J, born Todd Smith, have an admirable relationship that has stood the test of time. The phenomenal couple met as teenagers and tied the knot in 1995. Over the last 25 years, they have left a legacy of love for their four kids.