LL Cool J's Wife Simone Shows off Her Eyebrows & Blue Lipstick While Launching New Jewelry in Pic
LL Cool J's wife Simone took to Instagram to introduce her new jewelry pieces, the "Rope-A-Dopes." The ever-stylish designer paired her gold earrings with flawless makeup that highlighted her best features.
"NCIS: LA" star James Todd "LL Cool J" Smith may be the Hollywood superstar in his household but his wife, Simone Smith, definitely holds the crown for being the most stylish.
Simone is always dressed in the latest fashion, which she pairs with the perfect accessories, stunning gold or silver pieces from her own line at Simone I. Smith Jewelry.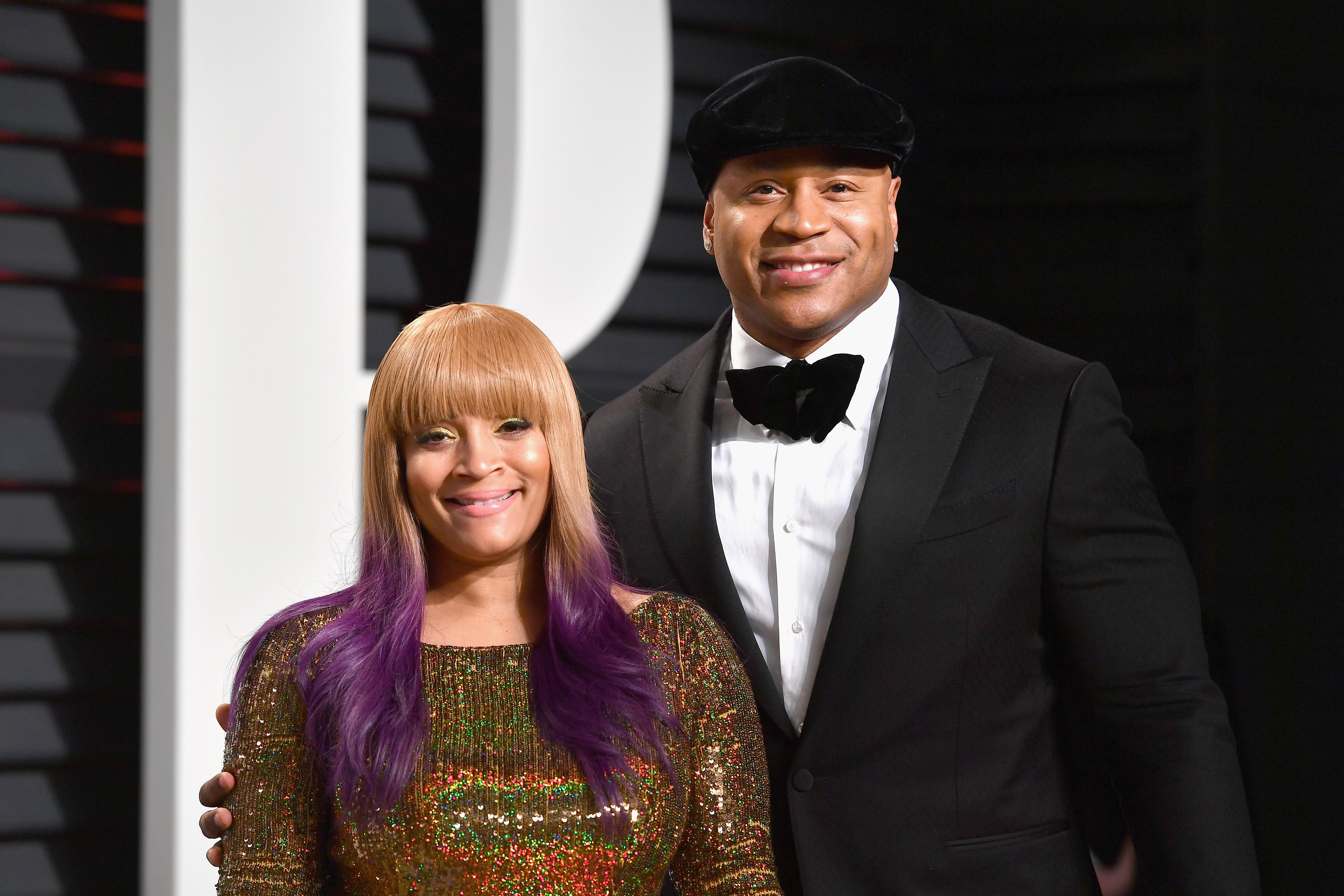 Simone is always coming up with chic new designs for her jewelry line, and the latest collection is no different. The businesswoman opted to launch the new earrings with a stunning photo on her Instagram account. She wrote:
"???????????™ Mood: ?NEW DROP-ALERT‼️ Feelin dope in my Rope-A-Dopes!"
In the close-up snap, Simone looked stunning as she solemnly gazed into the camera while a huge black and white mural of LL Cool J could be seen behind her, albeit out of focus.
The designer's breathtaking beauty was enhanced by her daring makeup, which included a bold turquoise lip to match her blue sweater, embossed with her daughter Samaria Leah's name in white print.
Simone wore her hair in blonde and pink braids pulled to one side. The long hair complemented her makeup which consisted of gold eyeshadow and dark lashes under her flawlessly shaped brows.
To complete the look, she accessorized with large gold hoop earrings shaped in the form of a rope as suggested by the name "Rope-A-Dopes," and a matching gold necklace with a pendant shaped with the letters "Jesus."
[Simone] underwent an invasive surgery for a rare form of cancer called stage III chondrosarcoma in 2004.
The "Rope-A-Dopes" earrings are one of many different styles in Simone's jewelry collection, which includes a range of bracelets, necklaces, chains, rings, and the "A Sweet Touch of Hope" lollipop pendants which hold a special meaning. 
The lollipop pendants symbolize her lollipop leg tattoo, which was altered when she underwent an invasive surgery for a rare form of cancer called stage III chondrosarcoma in 2004.
Simone has been cancer-free since but the experience inspired her to pursue her passion and launch her jewelry line while giving back. A portion of her proceeds from jewelry sales contributes to fighting cancer through the American Cancer Society.
With the help of her husband, LL Cool J, Simone is unstoppable as she takes over the fashion accessory world. She and the "Rock The Bells" hitmaker met as teens and have been happily married for 25 years.