Jason Derulo and His Girlfriend Jena Frumes Welcome a Baby Boy – See the First Photos with Him
Musician Jason Derulo and his girlfriend, Jena Frumes, have welcomed their first child together. The pair are now parents to a healthy baby boy. 
Jason Derulo and his lover Jena Frumes have become first-time parents and shared the hearty news on Tuesday to the delight of their Instagram fans. 
Derulo posted a heart-warming clip chronicling Frumes' pregnancy journey up until the time she arrived at the hospital for the delivery. The new dad let fans know it was the happiest day of his life.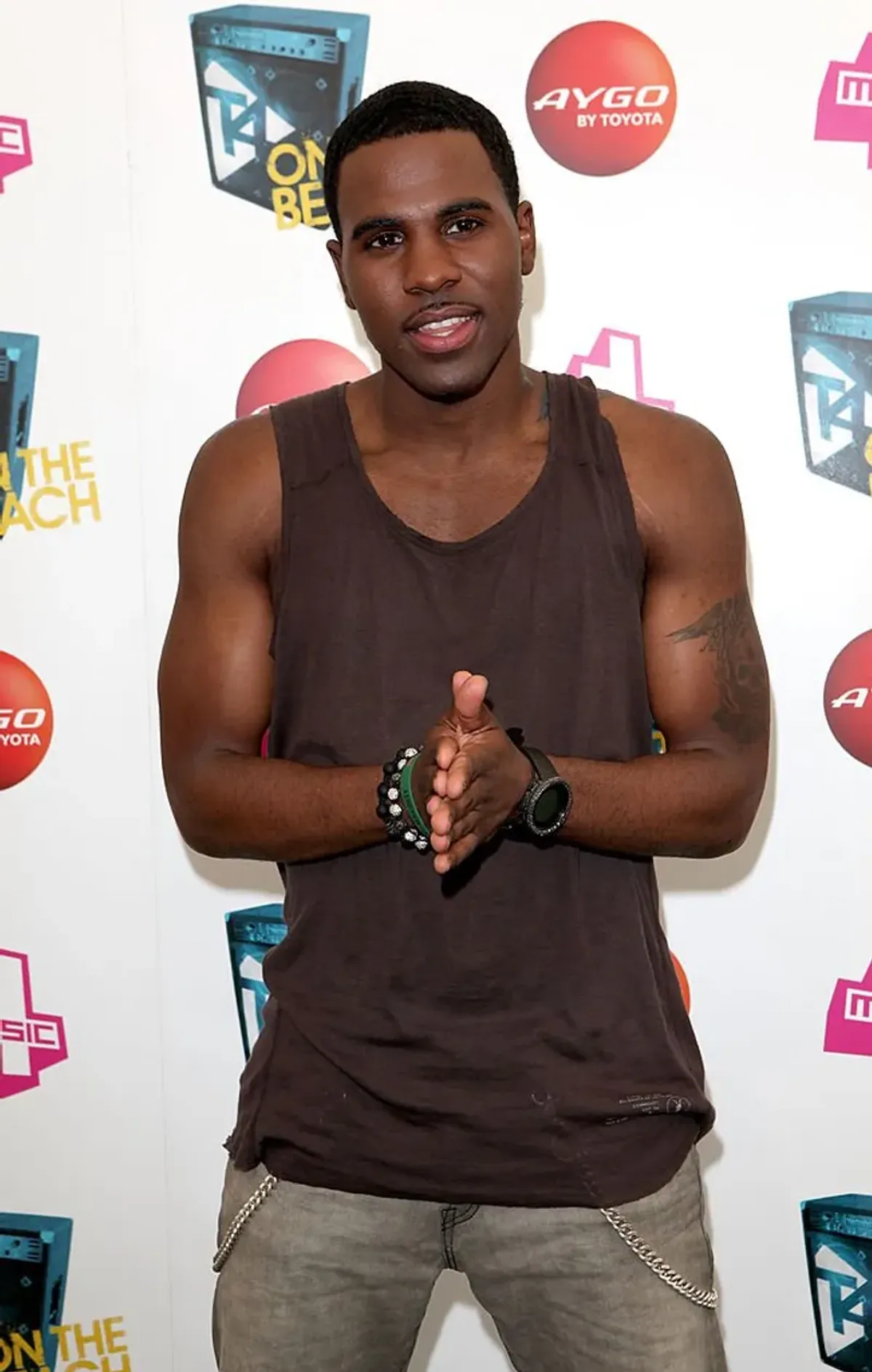 The star dad gushed over the mother of his new baby, mentioning how lucky the baby is to have a "strong, caring hero of a mother." The video montage also showed the newborn baby enjoying daddy-son moments.
Frumes also shared the news on her Instagram page, informing admirers that it was her first week with the infant. Just like Derulo, she kept her son's face away from the camera by adding a sparkly filter to his face. She captioned:
"A glimpse of my first week with our handsome and healthy little king. Life now has so much meaning, and I am so grateful…."
Derulo, who has been having baby fever for a while now, announced a few months ago that he and Frumes were preparing to be parents. Speaking to Drew Barrymore, he relayed that he was excited to have someone to share his accomplishment with. 
In fact, their desire for workout sessions was how they met.
The star, who later found out via a puff of blue smoke that she was going to be a boy dad, shared that it was all the more exciting because he had someone who would carry on his name. 
Leading up to the birth of their son, Derulo and Frumes gathered a large following on TikTok, where fans got to see them show their fun-loving sides. This couple also bonded over workouts.
In fact, their desire for workout sessions was how they met. Last year, before the quarantine was declared, Derulo noticed Frumes at Equinox, and after a while, he talked to her. 
The rest they say is history, as the couple started dating and finding more things about each other. Presently, they are ready to continue their romantic journey as lovers and parents.