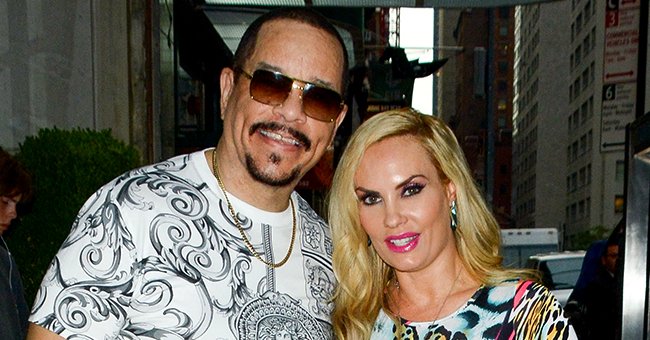 Getty Images
Coco Austin Flaunts Her Hourglass Figure in a Dress While Getting Ready For Departure on a Jet with Family
Coco Austin has a strong relationship with her family, from wonderful anniversary nights with Ice-T to matching clothing photoshoots with Chanel - as well as going on adventures together.
Coco Austin recently posted a family picture on her Instagram account. She flaunted her figure in a dress while getting ready for a departure on a jet with her husband Ice-T and their daughter Chanel.
Austin's dress hugged her body, showing off her tiny waist and envious hourglass shape, as well as her prominent bust. As Ice-T exclaimed upon meeting his future wife, "And then I saw her boobs."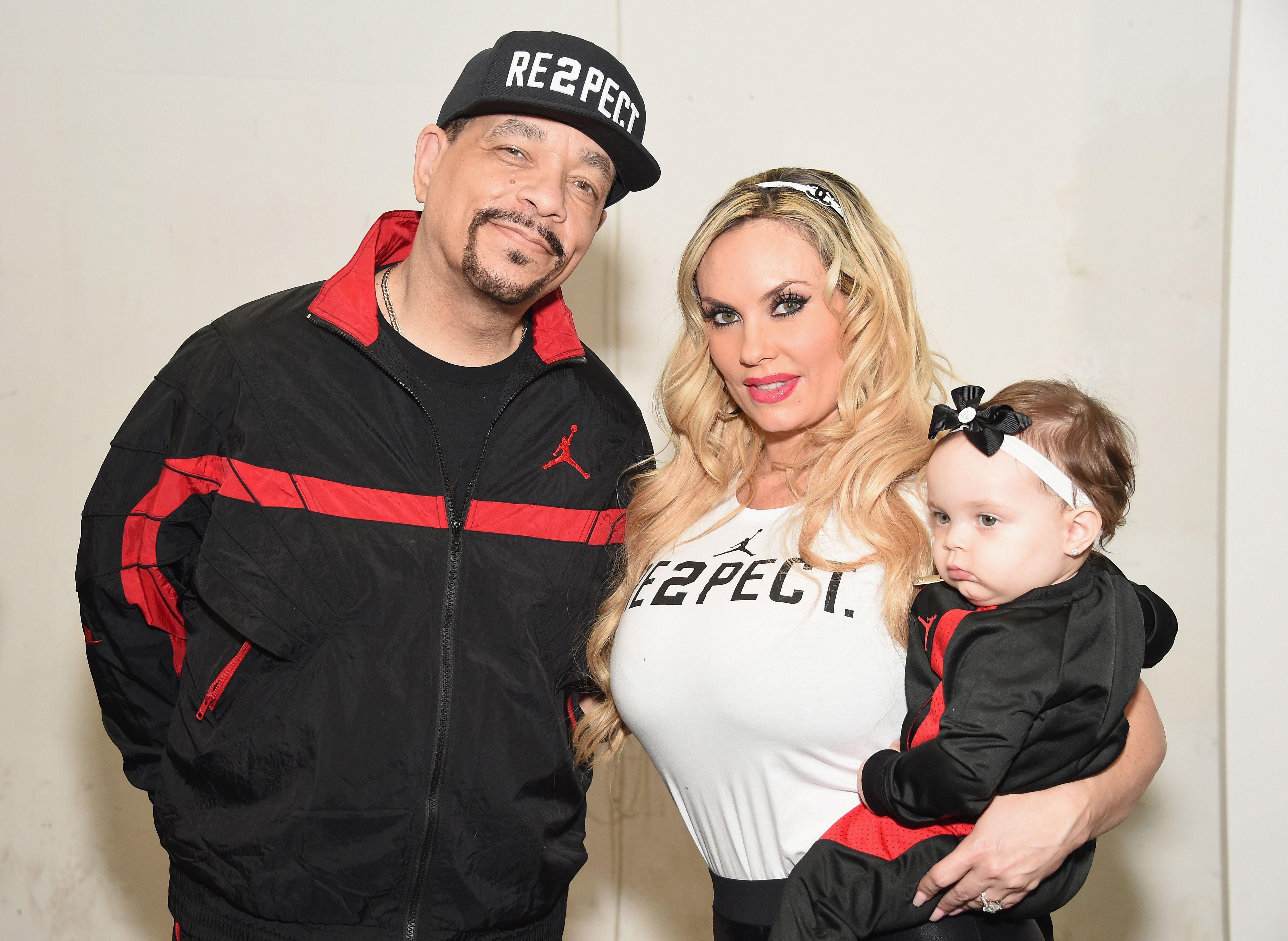 Coco Austin, Chanel and rapper Ice-T at the Rookie USA fashion show on February 15, 2017 in New York. | Photo: Getty Images
Her ensemble was abrim with arresting chaotic patterning and shades, a straight line of red and black at the base, juxtapositioning to all the disorder and creating a balanced effect. The caption read:
"From Bahamas to our next adventure...@waltdisneyworld🛫🛫🛫."
The prospect of Walt Disney World had a noticeable effect on little Chanel, her face grinning with excitement. The group was all protecting themselves from the glare, sporting cool sunglasses and caps.
Father and daughter weren't afraid to flaunt their branded clothing. Chanel wore a pink Nike T-shirt, while her rapper dad sported a black Givenchy one.
She admitted that she still breastfeeds Chanel, who was four years old at the time.
Many of their fans and followers wished the family a happy adventure, some remarking on what an incredible family they are and many doting over Chanel. They left around 34,000 likes behind them.
A GLIMPSE INSIDE THE ROMANCE
Referring to Austin and his decision to settle with her, Ice-T said he just got to that point where he was ready. Explaining his choice, the music artist expressed:
"I was in a point in my life when I was ready to slow down."
Speaking about how she makes her marriage with Ice-T work, Austin pinned it down to effective communication. The model admitted that although it's cliche, it really does work.
Beyond communication comes celebrating special days as a couple. This is exactly what Ice-T and Austin did for their 20th wedding anniversary at the beginning of 2021.
Both took to social media, sharing beautiful pictures from occasions. Ice-T took to the caption, referring to his wife as a blessing and expressing that his feelings for her go beyond love itself.
Austin and her daughter Chanel also have a noteworthy bond. This mother has a habit of taking Instagram photos of them dressing up in the same clothing.
Austin isn't afraid to express her opinions around motherhood. In March, she admitted that she still breastfeeds Chanel, who was four years old at the time, not showing any shame around her decision.
Please fill in your e-mail so we can share with you our top stories!