Woman Allegedly Killed by Brother-in-Law During an Argument Over Laundry
A woman from Portland was reported dead after she was allegedly shot by a young man, identified as her brother-in-law. Herd earth was said to have resulted from an argument over laundry.
The Portland Police Bureau has shed more light on the Portsmouth neighborhood shooting that led to the death of a woman. On Monday, May 16, 2021. The gun violence victim was identified as Alexandra Arb-Bloodgood, and she was 29-year-old.
She was murdered by her brother-in-law, Shane Finnell, who is 25-years-old. The shooting was said to have occurred at the 8000 block of North Newman Avenue. According to the Oregon State Medical Examiner, Alexandra died from a gunshot wound.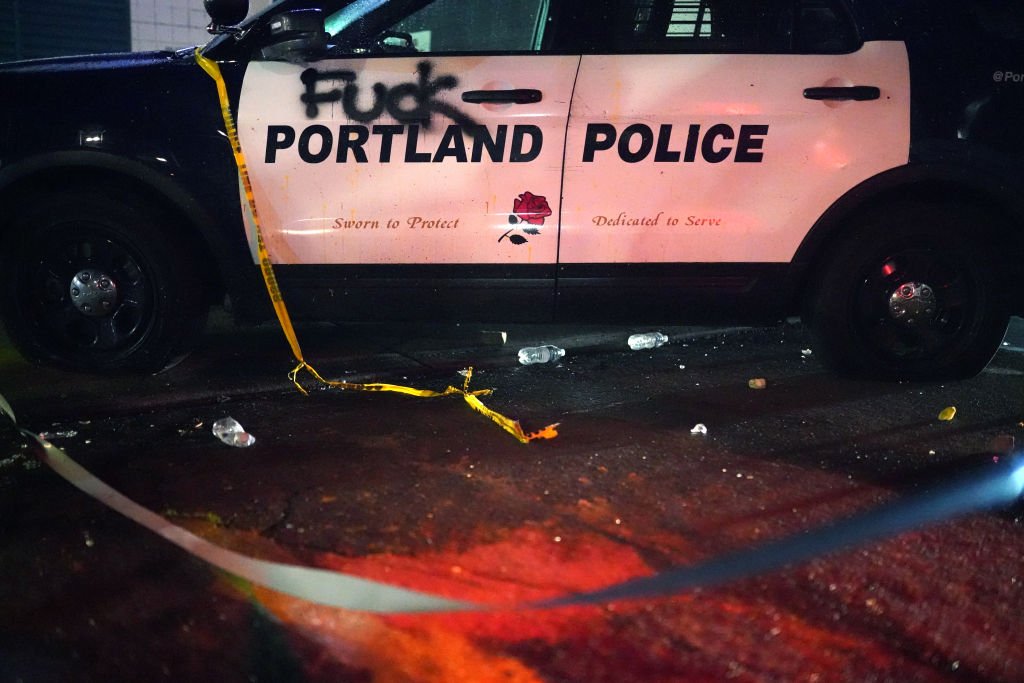 Her death has since been ruled as a case of homicide, and Finnell, who was apprehended at the scene, has been charged with unlawful use of a firearm and second-degree murder. 
The argument about laundry was said to have ensued between Alxenadra's husband, Jordan Arb-Bloodgood and Finnell when things went in a spiral; an affidavit stated that Finnell threw a potted plant at his brother.
Police identified 29-year-old Alexandra Arb-Bloodgood as the woman who was shot and killed Sunday in north Portland.

Her brother-in-law was arrested on a murder charge.https://t.co/DTglSo2mEZ

— KATU News (@KATUNews) May 18, 2021
Another gun-violence-based case was reported in Ogden, Utah, where a man, Colton Gene Shepherd, shot at his brother.
Jordan relayed that he then proceeded to shoot his wife on the head at a close range. Alexandra was said to have been seated on their back patio, unaware that Finnell was behind her.
Police arrested Shane Michael Finnell, 25, Sunday evening in connection to the homicide. --> https://t.co/3zE2pBjrhb

— KOIN News (@KOINNews) May 17, 2021
Finnell, in his statement, shared that he did a "horrible thing. So far, he has yet to enter pleas regarding the charges against him. Information on his attorney was also unavailable.
Another gun-violence-based case was reported in Ogden, Utah, where a man, Colton Gene Shepherd, shot at his brother and tried to kill his sister-in-law by strangling her. 
Ogden man tried to kill brother and sister-in-law, charges say | By @DNewsCrimeTeamhttps://t.co/1PiXs7Ok5I

— Deseret News (@DeseretNews) February 17, 2021
Shepherd was said to have met up with the sister-in-law at a park in Ogden where she tried to end their romantic relationship. This did not go down well with him as he allegedly grabbed her.
During the struggle, Shepherd was said to have hit her in the face several times before pulling out a lanyard with which he strangled her. While he tightened the weaponized object around her neck, bystanders intervened.
Police say an Ogden man tried to kill 2 people by shooting his brother and attempting to strangle his sister-in-law. https://t.co/hif8PyyMmy

— KSL (@KSLcom) February 17, 2021
The woman fled the scene, but her 21-year-old brother-in-law followed. When he got to her home, he shot his brother in the abdomen and forearm and then shot his brother's friend.
A third person was shot at, but he only had a brush with the bullet. Sheperd was later held down outdoors until the police arrived. He has been charged on multiple counts, including aggravated burglary, theft of a firearm, and aggravated assault.