Naomi Campbell Welcomes First Child at 50 – Inside Her Life before Becoming a New Mom
Congratulations are in order for Naomi Campbell, who shares her joy of becoming a mother at 50. Here is a glimpse into her life before embarking on the motherhood journey.
Supermodel Naomi Campbell has a career that spans over three decades and, she is one of those who passionately follow their dream.
Irrespective of the hurdles she faced during her early years as a model, Campbell was more than willing to pursue and stay ahead in the game of modeling. This has earned her the love and respect of A-list designers, models, celebrities, and fans worldwide.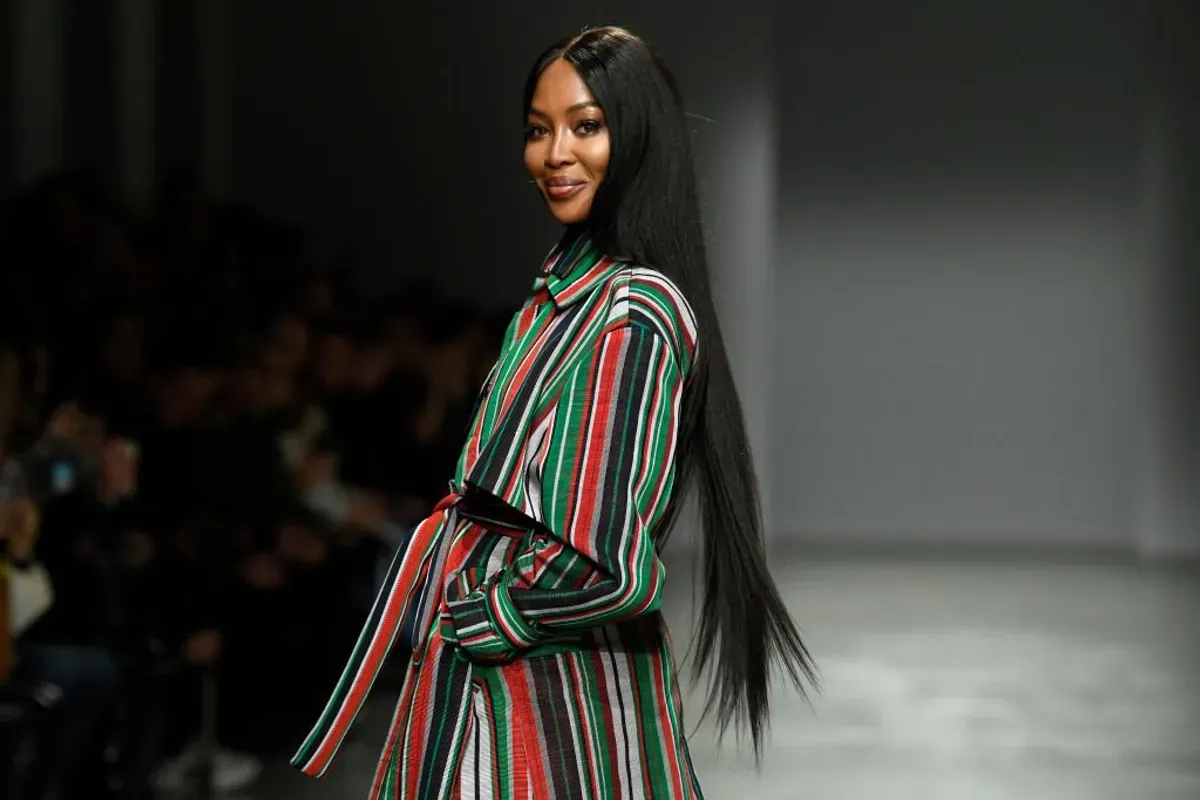 Amid the supermodel, runway pro, ageless beauty title, she recently earned an invaluable one—mother, following the birth of her first and only child at age 50. On Tuesday, the new mom shared a post that read:
"A beautiful little blessing has chosen me to be her mother. So honored to have this gentle soul in my life."
The supermodel added that she now shares a "lifelong bond" with her daughter, which seems incredible and invaluable, as there is no greater love than that between a child and parent.
This touching caption is tagged along with a sweet photo of the newborn's gentle little feet cradled and protected by one of Campbell's cupped hands.
While Campbell continues to establish a lasting legacy, she confessed that having a child is one of her wants.
Before attaining this new responsibility— motherhood, she has been involved in various projects that show off her skills as a model. Mostly also for charitable purposes. 
This involved fashion campaigns, strutting down major runways, appearing on magazine covers, and garnering more fans by promoting herself through her Youtube Channel.
Campbell has never been one to rest on her oars, whether because of age or any form of responsibility. She currently heads an organization known as "Fashion For Relief," where funds are raised for philanthropy. 
The new mom is also working hand in hand with legendary celebrities like Cindy Crawford, Christy Turlington, and Linda Evangelista for a docuseries titled "The Supermodels."
With all these achievements, it would be hard not to have overworked. Campbell once revealed that she is guilty of such but admits to knowing when to rest, recoup and fire on.
For her, self wellness supersedes any form of wealth and ultimately pays off, and being mentally ready to create ideas comes from proper rest and a healthy lifestyle. 
While Campbell continues to establish a lasting legacy, she confessed that having a child is one of her wants. A few years before she welcomed her daughter, the supermodel revealed that when she is ready to become a mother, science will help out.
Thankfully science played its role, and with her latest post, it is evident that the "Fashion For Relief" owner is more than willing to give her best to motherhood.