Inside Zach Gilford and Kiele Sanchez's Family — the Couple Overcame a Late Term Miscarriage
"Friday Night Lights" actor Zach Gilford and "Glades" actress Kiele Sanchez tied the knot nearly a decade ago. The couple has since been through many challenges, including a miscarriage. Take a glimpse into their personal life.
Zach Gilford and Kiele Sanchez's love story remains one that always seems stolen straight out of a fairytale book. With both of them being actors, it is not surprising that they somehow crossed paths at some point.
Their romance, however, depicts a story worth narrating a hundred times and then some. In 2010, Sanchez and Gilford were cast as co-stars in the ABC television pilot "The Matadors."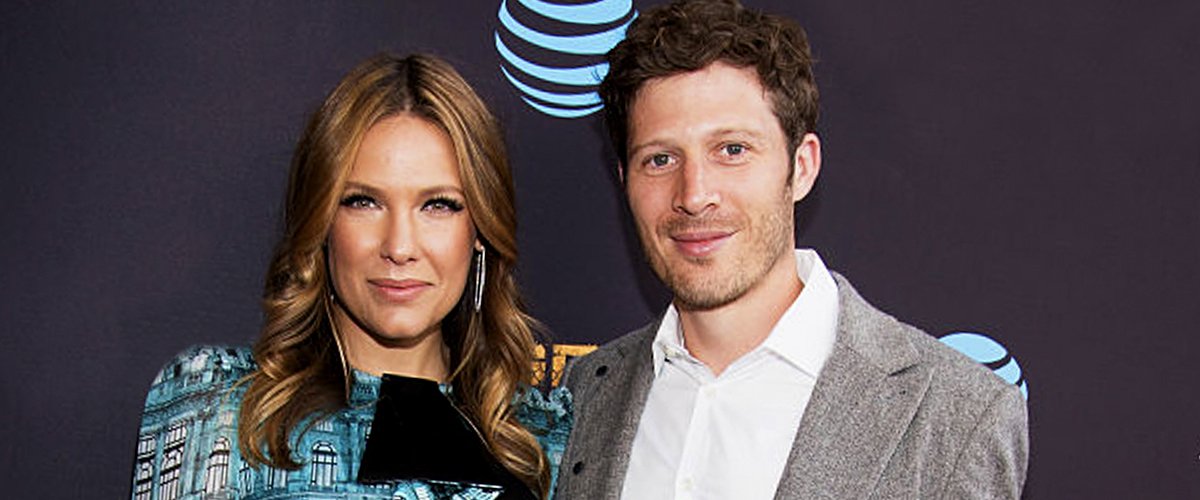 This was the first time they officially met, and by the spring of that same year, the friendship blossomed right into a romantic relationship. Although ABC did not pick up the pilot, the pair managed to take something away from the experience — each other.
In November 2011, about a year after they met and started dating, Sanchez and Gilford confirmed that they were engaged and excited to be on the road to the altar. 
#Kingdom star Kiele Sanchez talks tackling a miscarriage on TV: https://t.co/zbaTTaRjqo pic.twitter.com/6yQxqXPn7m

— Entertainment Weekly (@EW) July 28, 2016
THEIR INTIMATE MARRIAGE
The Kiele Sanchez-Zach Gilford romance peaked unforgettably when Sanchez walked down the aisle, and they both exchanged vows.
In Sanchez's Hollywood Reporter article, she wrote of losing all hope and having unshakeable regret.
The much-anticipated wedding of the adored couple happened on December 29, 2012, as a small, intimate affair at a family-owned and operated organic farm, Campovida, in California.
Kiele Sanchez To Co-Star In 'The Lincoln Lawyer' CBS Drama Series https://t.co/CUQm7e7NwQ pic.twitter.com/xXOBNr6Oya

— Deadline Hollywood (@DEADLINE) February 3, 2020
An insider who had the precious opportunity to witness the special moment shared all the sweet details with Us Weekly. They said:
"It was intimate and sexy. Very classy. Her first dance was amazing. It was very romantic. They danced to Edward Sharpe & The Magnetic Zeros."
Kiele Sanchez describes her toughest day on the #Kingdom set: https://t.co/inDRQC7Adt pic.twitter.com/1JpPViAzMB

— Vulture (@vulture) May 22, 2016
After their first dance, the new Mr. and Mrs. Gilford enjoyed the rest of their night resting by a fire pit, taking in the beauty and serenity of the stars above.
Guests also enjoyed music by the band Infusion Xperience. Between the band and the live DJs, guests had the best time. The groom himself was given a special treat towards the end of the celebrations.
16-year-old-magician Collins Key went to where the newlyweds were seated by a fire pit and did close-up magic for Gilford for nearly half an hour. It was certainly a day neither of them would forget.
'Lincoln Lawyer' Series at CBS Casts Kiele Sanchez, Taps Ted Humphrey as Showrunner https://t.co/SavIJaqBZB pic.twitter.com/Zl8AE2t4mB

— Variety_TV (@Variety_TV) February 3, 2020
THEIR FIRST PREGNANCY
In August 2015, about three years after they got married, Gilford and Sanchez shared some wonderful news with their fans. While promoting a new season of the DirecTV drama series "Kingdom," Sanchez announced that she and her husband were expecting a son in the coming months.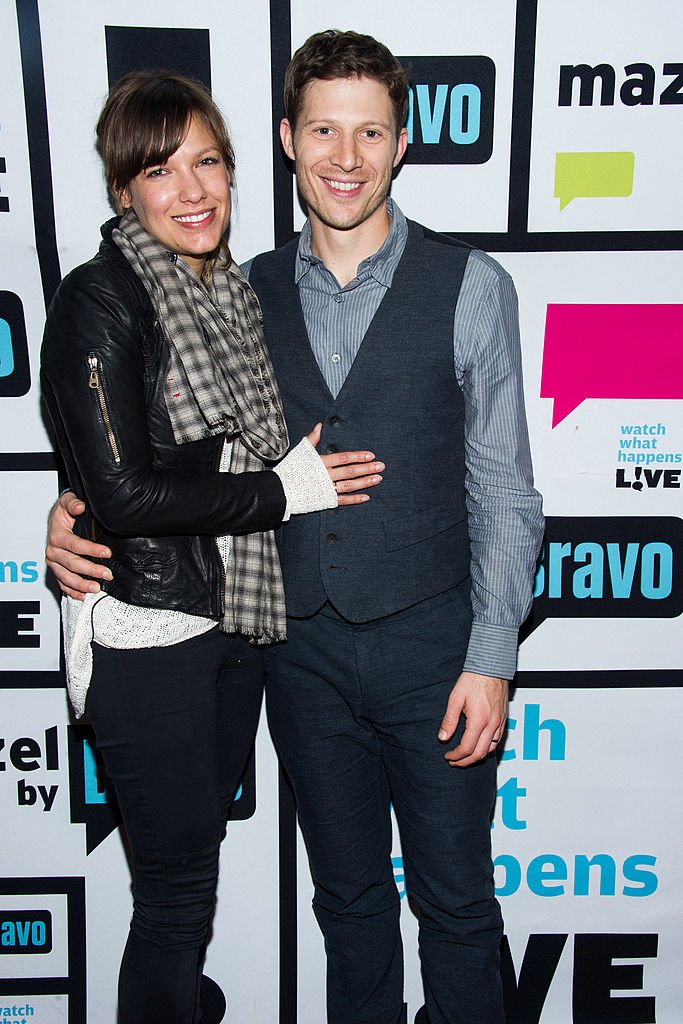 THEIR TRAGIC LOSS
While the couple was beyond excited to welcome their first child and baby boy in November 2015, tragedy struck and stole their joy. The actor and actress sadly lost the pregnancy in a late-term miscarriage. Their representative confirmed to People:
"We regretfully confirm that Zach Gilford and Kiele Sanchez recently lost their child to a late-term miscarriage. No additional details will be made available."
Kiele Sanchez opens up about going back to work after late-term miscariage: 'I'm grateful' https://t.co/9nP3oOYh6t pic.twitter.com/kIEYX7Q1Zh

— People (@people) July 14, 2016
In a jarring but heartfelt recount of her experience, Sanchez chronicled the loss in a Hollywood Reporter issue. The actress wrote that she felt sadness as deep and ripping as none she had ever felt before. 
She also revealed she spent a long while in therapy while having stints with anti-depressants and anti-anxiety medication. Her haunting words read:
"The abruptness of the loss was terrifying. I would panic. I would rage. The rage would squeeze off my windpipe."
Friday Night Lights' Zach Gilford and Kiele Sanchez just had their first child, a baby girl! https://t.co/PLL1BbxpKx

— E! News (@enews) December 22, 2017
Sanchez's account of those horrid days touched many people. From her fanbase and even beyond, the support extended to her and Gilford was overwhelming and heartwarming. 
The miscarriage was portrayed in "Kingdom" as Sanchez's character, Lisa, who was pregnant, also suffered a miscarriage. That inclusion was Sanchez's idea.
Zach Gilford and Kiele Sanchez suffer late-term miscarriage http://t.co/Q1jqT96iGS pic.twitter.com/XDQtgljmi0

— People (@people) October 9, 2015
ON FINDING JOY AGAIN
In Sanchez's Hollywood Reporter article, she wrote of losing all hope and having unshakeable regret. On November 29, 2017, nearly two years after the tragic incident, Gilford and Sanchez finally became parents.
The husband and wife, who had already been through so much together, welcomed a baby girl named Zeppelin Adele through surrogacy. Describing their newfound joy, Gilford said to Us Weekly:
"...you just see her [Sanchez] looking at this baby, and you just know she's a mama lion and nothing will ever happen to this kid."
Guest Column: @TheKieleSanchez Explains How #Kingdom Helped Her Heal After Miscarriage https://t.co/hkpNHtMFeo pic.twitter.com/NXVJUJaj7L

— The Hollywood Reporter (@THR) July 14, 2016
Gilford and Sanchez are now proud parents, and they make a beautiful couple worth all the adoration that they get. They sure have weathered the storm and to see them finally touch down on happiness warms the hearts of many.