Kimora Lee Simmons' Daughter Aoki Flaunts Her Body in a White Bikini While Posing in a Jacuzzi
Aoki Lee Simmons, her sister Ming Lee Simmons, and their mother Kimora Lee Simmons are all powerhouses of women, and their fiery figures echo this sentiment. 
Multi-talented Kimora Lee Simmons' daughter Aoki Lee Simmons has a penchant for modeling in one of her recent Instagram posts. She showed off her curvy body while posing in a jacuzzi, donning a white bikini. 
Aoki shared two snaps of herself dressed minimally, with her surroundings echoing this vogue simplicity. She added a touch of home-like comfort by pulling her hair up in a cozy white towel.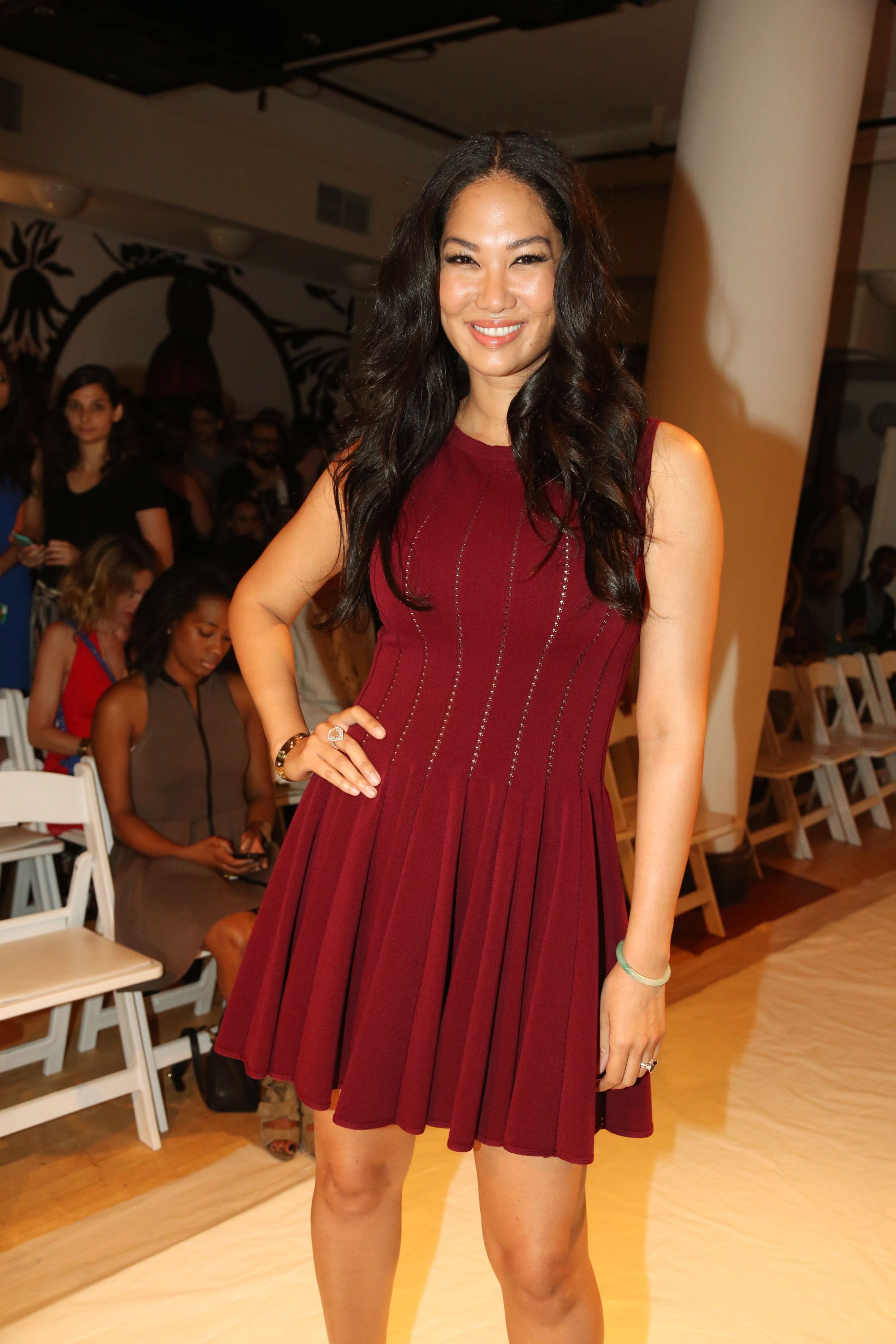 SOME TIME FOR SELF LOVE
Aoki's white swimsuit tastefully clashed with her darker skin, emphasizing its glow, further electrified by the light shining through the windows. Taking to the caption, she wrote: 
"Self care summer, I feel so much better using natural products! Anyone else? #sulfateandsiliconefree😇."
The beauty products she referenced were easy to spot in the second picture. The "self-care" ambiance was stressed by her closing her eyes peacefully with a small smile, relaxed and taking some time off in the jacuzzi. 
SHROUDED IN GOLD
Aoki wore a shimmering aurum necklace, bangle, and earrings. This jewelry not only suited the natural light, but its gold shade also complemented her gleaming complexion. 
The siblings also play a large role in their mother's brand Baby Phat.
Her skimpy bikini revealed her toned and voluptuous figure. Fans and followers loved the picture, leaving complimentary remarks as well as around 16,000 likes and counting. 
ANOTHER TWO-PIECE PICTURE
End of last year, Aoki took to Instagram to show off her voluptuous body in a bikini once again. She wore a golden swimsuit, standing outdoors on a patio and leaning on a wooden beam.
She fashioned golden accessories - a bracelet and a necklace. The backdrop was gorgeous, completely sunny with a blue sky - a few white clouds floating around. 
SIBLING RIVALRY
Both sisters, Aoki and Ming, are not shy to share their voluptuous figures online, with Ming recently uploading a picture of herself unafraid to show off her bust. Her sister made a comic comment, remarking:
"Venmo me some [expletive], you can put it on your taxes as charity work."
Ming was quick to hit back to the teasing comment, commenting that she had to keep them. She encouraged her sibling to "grow some" of her own. 
When it comes to staying beautiful, both sisters have their own methods. Ming expressed that she is earnest about skincare, making sure to hydrate it, while Aoki claims to be essential-oil obsessed. 
The siblings also play a large role in their mother's brand Baby Phat, which she relaunched in 2019 along with her daughters. They are involved in the designing process and model for the line too.