McDonald's Employees in 15 Different Cities Coordinated a Labor Strike for Higher Wages
McDonald's employees across 15 cities have embarked on a coordinated labor strike demanding an increase in their wages. They cited working during the pandemic as reasons for the strike.
Several workers of one of the largest fast-food company McDonald's, are embarking on a labor strike, demanding better pay. According to reports, employees in 15 major cities across the nation came together to coordinate the strike.
Yesterday, a video shared on Twitter showed workers of the St. Louis branches protesting on the street, asking that hourly wages be increased to $15. Many wore matching red shirts with the words, "Fight for $15."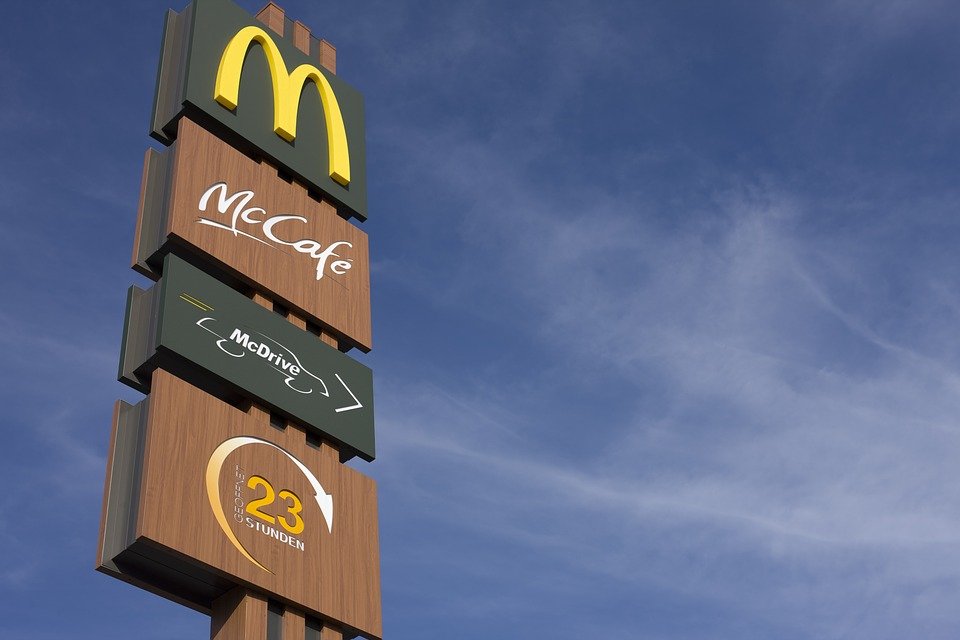 Per Business Insider, the strike has been in motion since the beginning of the month. Employees reportedly planned to have the boycott on May 19, the day before the company's annual shareholder's meeting.
The cities involved in the protest include Orlando, Chicago, Miami, Los Angeles, Oakland, Houston, Milwaukee, Sacramento, Tampa, Flint, and a demonstration set to hold outside McDonald's headquarters in Chicago.
McDonald's workers are striking for a $15 minimum wage: "We supported McDonald's through the pandemic, and now you need to pay us enough to support our families and our communities." https://t.co/mimj1Uprv2

— Mother Jones (@MotherJones) May 19, 2021
The workers demanding decent wages complained about the restaurant chain giving several benefits to attract workers rather than simply increasing their pay. Some branches reportedly offer a signing bonus and even pay people to interview.
Recently, McDonald's announced that the minimum hourly wages of its corporate-owned branches would be increased.
BREAKING: St Louis @McDonalds workers ON STRIKE for $15/hr and the right to form a union.

McDonald's has called us "essential" throughout the pandemic yet they refuse to pay us a living wage. We won't be silent! We are worth more. #Fightfor15 pic.twitter.com/OF0pBk9PBW

— Show Me $15 (@Show_Me15) May 19, 2021
However, none of the perks being offered has been able to help with the labor shortage. As for the motive for the strike, workers cited the company's huge revenue and being forced to work during the COVID-19 pandemic. An employee said:
"In the middle of a global pandemic, McDonald's made $5 billion and gave billions to its shareholders - all while workers like me risked our lives to keep stores running…."
Wichita activists out in support of @McDonalds workers on strike!

✊🏿✊🏼✊🏾✊🏻✊🏾#FightFor15 pic.twitter.com/k2on93HArK

— Fight For 15 (@fightfor15) May 20, 2021
However, at the time, the fast-food chain insisted that the federal and local government was responsible for setting the minimum wage as they remained open to having the dialogue to make specific changes.
Recently, McDonald's announced that the minimum hourly wages of its corporate-owned branches would be increased to $11-$17 while that of shift managers would be between $15-$20 per hour.
McDonald's workers are on strike today, supported in solidarity by their allies, for fair wages, benefits and protections. #McDonaldsStrike @seiu1021 @sflabor pic.twitter.com/3CBTcaur5r

— Matt Haney (@MattHaneySF) May 19, 2021
Unfortunately, employees of independently-owned branches won't benefit. The restaurant explained that by 2024, all workers in company-owned locations would average $15 per hour — affecting a measly 5% of its worldwide branches.
The disadvantaged workers aren't alone fighting for decent wages as Senator Bernie Sanders and Representative Alexandria Ocasio-Cortez are joining the protests. Sanders is set to make a speech about the strike in a live-streamed event.