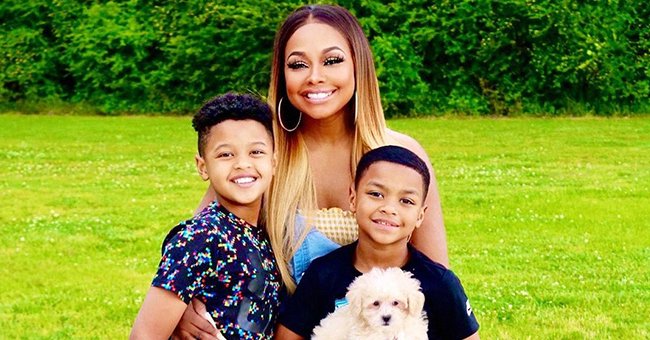 instagram.com/phaedraparks
'RHOA' Alum Phaedra Parks Shares a Snap with Her 2 Sons & A New Addition to Their Family
Phaedra Parks is widely known as a reality star, but she is also a lawyer, funeral director, and doting mother of two adorable boys - and now a dog.
"The Real Housewives of Atlanta" (RHOA) alum Phaedra Parks recently shared a snap on her Instagram account. This was of her and her two sons with a fluffy new addition to their family.
Parks posted a picture of her family plus their new puppy, as well as a video with radio host Mzshyneka. Both parts of the post were in honor of Park's son Dylan's birthday.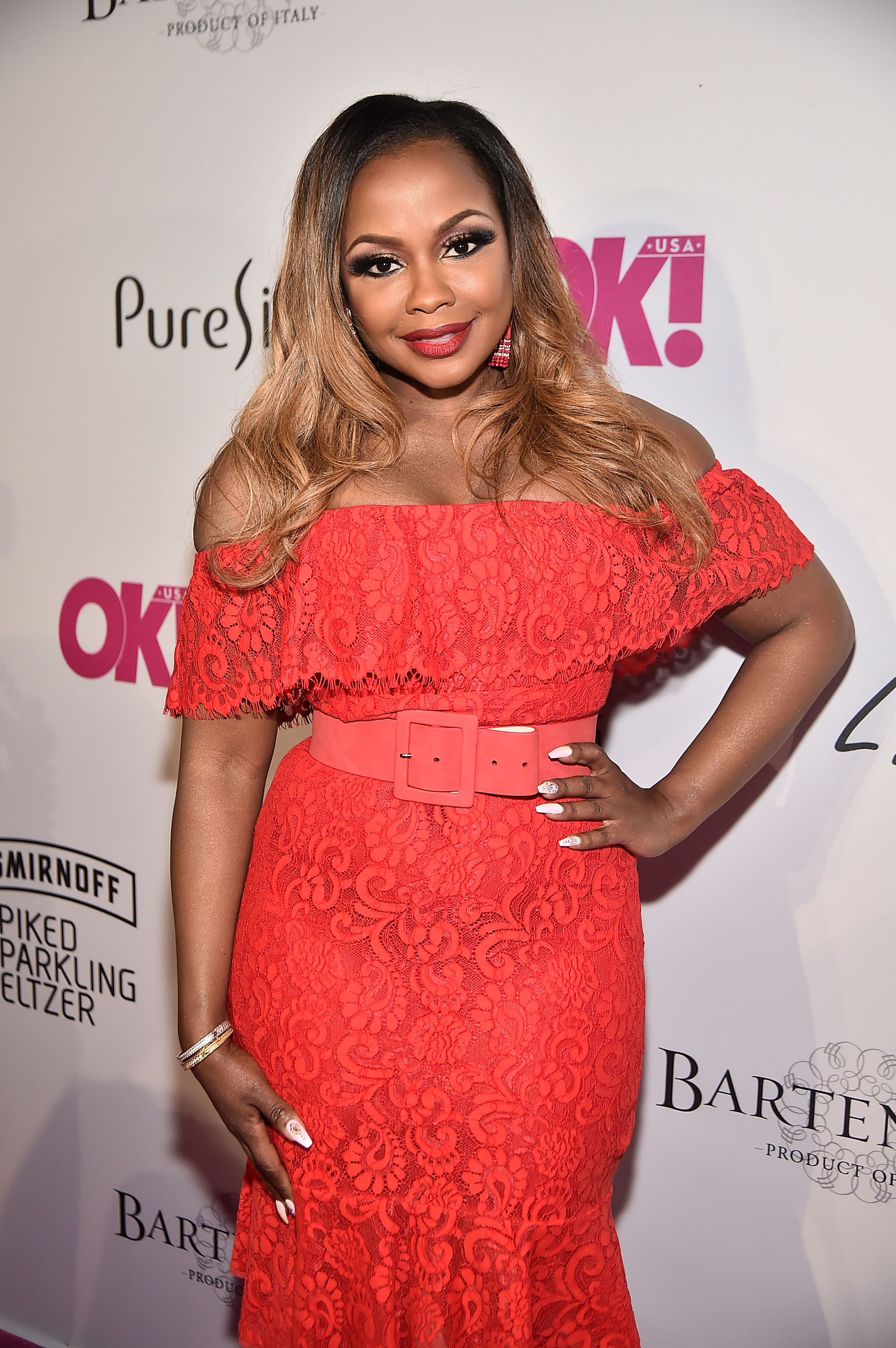 Phaedra Parks attends the OK! Magazine Summer Kickoff Party on May 15, 2018 in New York. | Photo: Getty Images
Dylan is on the right of the picture, with a cool smile and holding the white puppy in his hands. Taking to the caption, the excited mother penned:
"We saved the best #birthday present for last! Introducing #Phoenix #Dylans #puppy 😍.
The whole family's skin was glowing in the bright, colorful light. Dylan's brother Ayden looked just as happy for his brother. He had a big smile on this face and hugged his mother tightly from the side.
HAPPY BIRTHDAY, MR. PRESIDENT.
The video consisted of his said "auntie" Mzshyneka giving him a shoutout from the radio station, "The streets morning takeover." She referred to him as "Mr. President" and revealed that he turned eight years old.
She eventually extended her career, becoming a funeral director.
Parks also thanked her for the shoutout in the caption. Fans and followers took the comment section wishing Dylan a happy birthday.
Ayden also just turned eight this year, and Parks couldn't resist turning to social media once again. She posted a picture of her older son posing in a Versace jumper and an oversized necklace.
Trying to look cool, he bit part of the necklace, giving the camera a smooth look. Once again, the comment section was aroar with "happy birthdays."
This mother and reality television star has refused to allow her boyfriend Medina Islam to meet Dylan and his older brother until they are both sure that their pairing is serious. She expressed:
"They haven't met. They've seen him on FaceTime. They've obviously talked a little bit, but as far as in person, not until we set a date for our wedding."
She stated that she is quite a strict individual, especially when it comes to her boys. Talking more about her two kids specifically, she said that they are polar opposites - and quite a handful.
Parks is most widely known for her role in the reality television show "The Real Housewives of Atlanta" She is also a talented lawyer and has taken on some big cases.
She made her professional skills known on the reality show when she represented a fellow housewife, Shereé Whitfield, in court. She eventually extended her career, becoming a funeral director.
Please fill in your e-mail so we can share with you our top stories!