Phaedra Parks' Son Poses in a Versace Jumper and an Oversized Necklace on His 8th Birthday
Phaedra Parks celebrated her son Ayden on his eighth birthday, going all out in pomp and style and flaunting the lavish celebration on social media. The birthday boy kept it classy in some designer wear.
Phaedra Parks' son Ayden is growing fast and leaving fans wondering where the time went. In his mom's recent Instagram display, Ayden looked adorable as she celebrated his eighth birthday.
For his eighth milestone, Ayden rocked a trendy look that could make a cut in the "big boys club." The youngster rocked a black Versace sweatshirt complete with the famous logo emblazoned on it.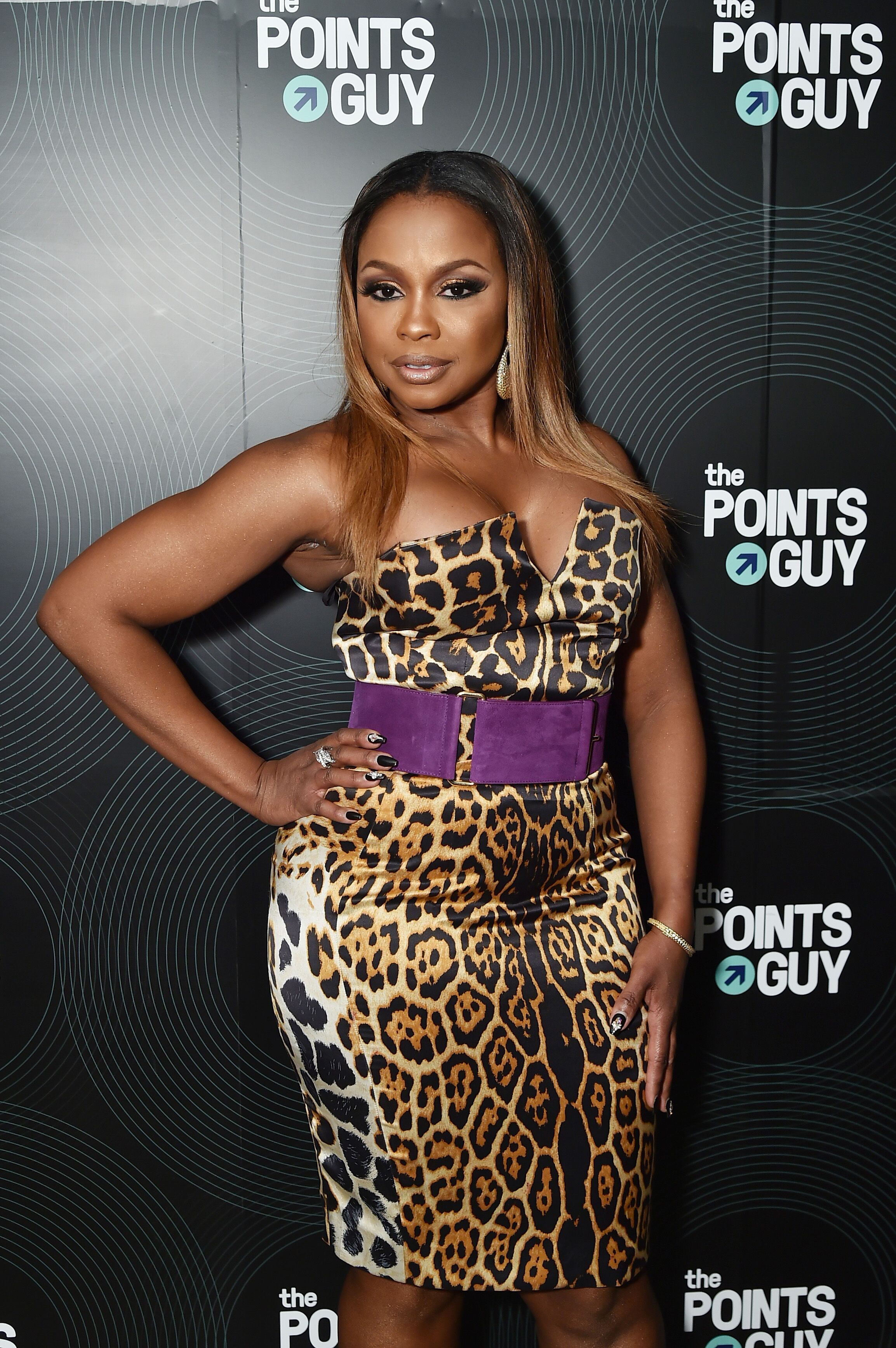 The young boy's look came complete with silver and gold chunky neck chains including a chain with an encrusted diamond. Ayden's pose had him stylishly biting the purple hue of his diamond chain. 
Behind was a huge set-up of picturesque flowers in pink, purple and red colors. His star mom did not hold back on her sweet feelings. Parks penned in her caption:
"One time for my #MothersDay baby #HappyBirthday Mr. President #eightisenough #8."
Parks is a proud "boy mom" with two sons, Ayden and Dylan. She never shies away from flaunting her sons on social media and makes sure to spend quality time with them. 
In one of her many mom-son posts, the star pulled at heartstrings showing them off on National Son Day. The boys looked nothing short of stylish in matching bright red pants.
As of 2019, [Apollo] Nida, who has since been released, had a different tone as he called her out on social media.
While Ayden donned a dark green jacket and black boots, Dylan looked fantastic in his black sweatshirt with a Louis Vuitton scarf slung on his neck. He matched his red pants with red shoes and a checked beret. 
Ayden and Dylan are Parks' sons from her marriage with fellow "RHOA" star Apollo Nida. Once when speaking about the dynamics of their relationship, Parks opened up about parenting.
She shared that she was willing to let her sons visit their dad in jail. This came after Nida's conviction for committing fraud and identity theft. The former "housewife" alluded that she and her ex-husband were on good terms. 
Parks shared that they spoke on the phone regularly, and she also sent him Christmas cards. However, as of 2019, Nida, who has since been released, had a different tone when he called her out on social media.
The reality star shared that his ex-wife kept the kids from seeing him, but he would not relent on being a good dad. So far, he and Parks have moved on with their romantic life with other partners.