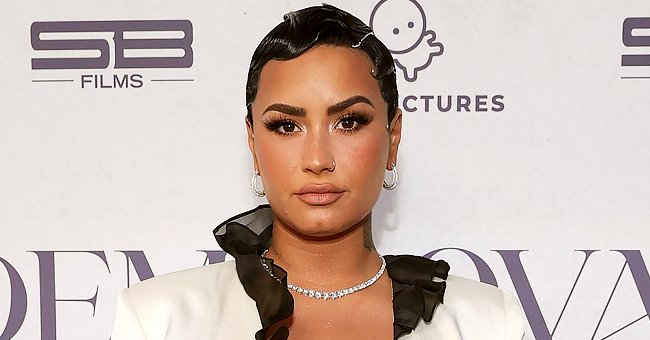 Getty Images
Demi Lovato Comes Out as Non-binary – See Her Statement
Demi Lovato recently came out as non-binary in a heartwarming statement on social media. The renowned singer will now officially identify using they/them pronouns.
Demi Lovato has found her truth and is telling the world. In a recent social media post, the singer came out as non-binary as part of the new podcast, "4D with Demi Lovato." The "Heart Attack" crooner explained:
"Over the past year and a half, I've been doing some healing and self-reflective work. And through this work, I've had the revelation that I identify as nonbinary."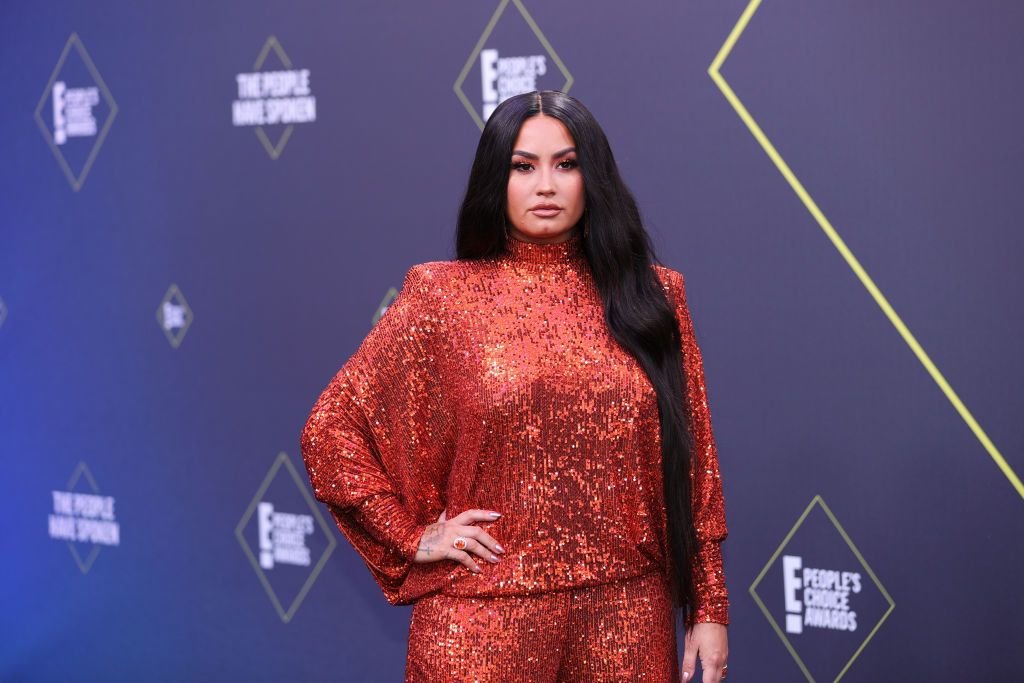 Demi Lovato at the 2020 E! People's Choice Awards held at the Barker Hangar in Santa Monica, California and on broadcast on Sunday, November 15, 2020 | Photo: Getty Images
Lovato will now officially change her pronouns to they/them. The 28-year-old explained that coming out helps them get in tune with their most authentic selves while expressing fluidity.
The former child star was quick to note that their new identity didn't establish them as an expert as they were still discovering themselves. However, they hope to encourage those who haven't been their true selves with their loved ones.
In the podcast, the "Camp Rock" actress revealed that their 2018 overdose was a turning point in becoming who they are today. Lovato explained that suppressing their truth and trying to conform to society's standards pushed them to relapse.
Before their confession, Lovato was engaged to Max Ehrich in July 2020, but it was called off in September.
They noted that everyone had an idea of how a pop star should be, urging them to be "sexy and feminine." However, now, Lovato knows that living their truth is more important than any other thing.
Last month, during an appearance on "The Ellen DeGeneres Show," the talented songwriter opened up about seeking stability in other people, especially men. Lovato shared that there was a pattern of always getting into a relationship.
However, when they began exploring their sexuality, things changed for the better. Lovato, who now identifies as pansexual, recalled finding stability after deciding to take a break from romantic relationships.
Before their confession, Lovato was engaged to Max Ehrich in July 2020, but it was called off in September. The actress has dated several A-listers, including Wilmer Valderrama, Mike Johnson, and Austin Wilson.
Lovato is the latest celebrity who has identified as non-binary, ditching the traditional male or female gender. Fellow singer Janelle Monáe came out as non-binary in January 2020 via a tweet while Sam Smith identifies as they/them.
Please fill in your e-mail so we can share with you our top stories!