Demi Lovato Looks Barely Recognizable as She Debuts Bold Pink Hair — Check Out Her New Look
Disney's "Camp Rock" star Demi Lovato is starting the new year with a fresh new look and happily flaunted her chic bubblegum hair color on Instagram.
Demi Lovato never fails to prove that she has evolved fashion-wise from the teenager she was on Disney shows. The 28-year-old recently got a bold new hair color and shared the news with fans on Instagram.
The Disney alum uploaded a video of herself rocking a short pink pixie haircut. The bubblegum color complimented the "Heart Attack" singer's flawless skin and matched her shimmering pink lip gloss.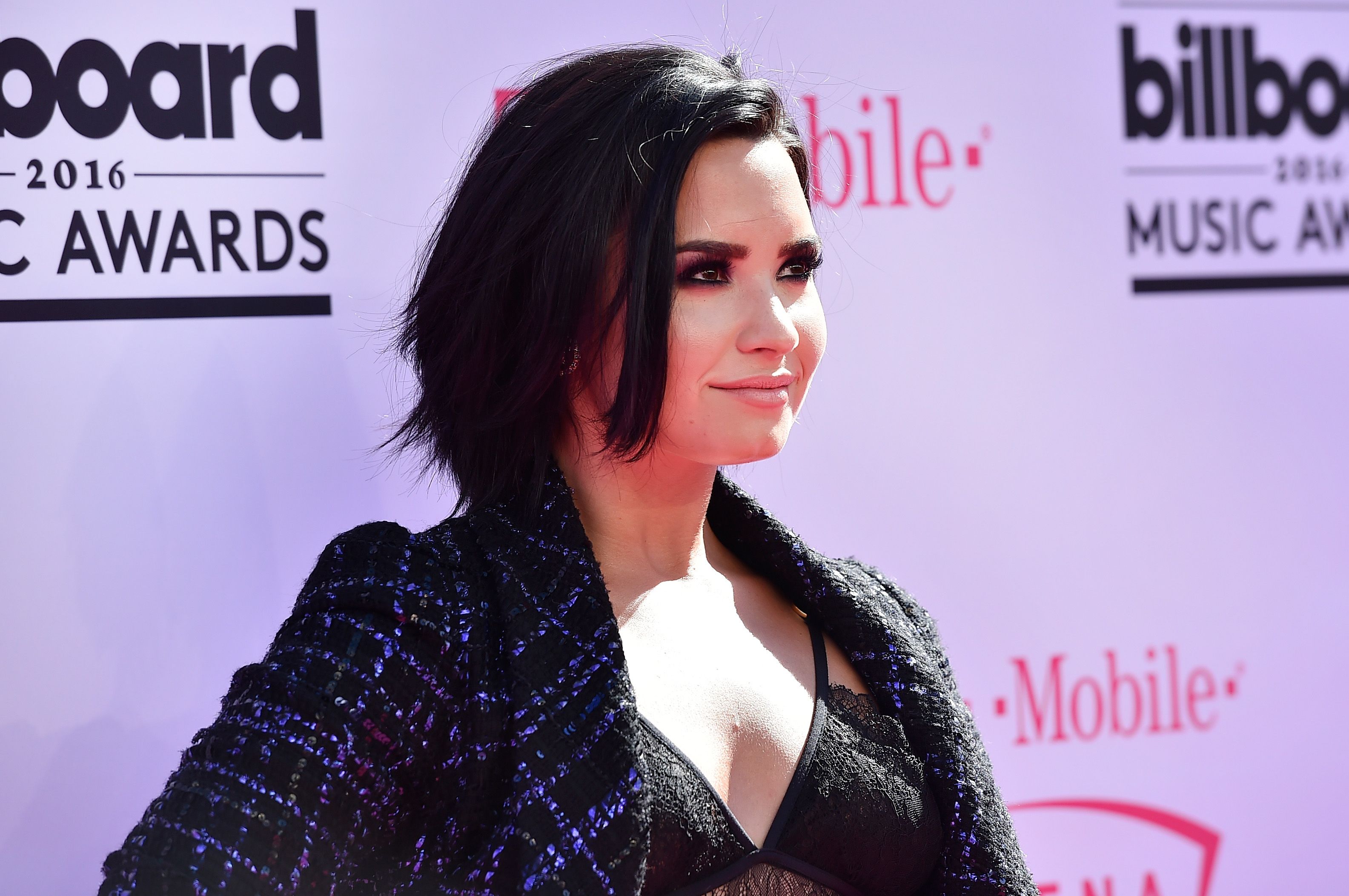 Lovato flaunted her chic look for the camera with various poses in an animal-print jacket worn over a black T-shirt. Her outfit was completed with large transparent glasses, silver jewelry, and black nails.
The post caption revealed the stylist behind the bold look, which was Amber Maynard Bolt and the 28-year-old's post received over 5,000 likes and comments from fans, who were impressed by her daring hairstyle.
There were also comments from celebrities such as actor Sean Hayes who described the look as cute, while model Iskra Lawrence stated what fans were thinking―Lovato could rock any color.
The former Disney star has not been successful in her relationships but that hasn't stopped her from loving again.
The "Sonny With A Chance" star has donned various hair colors over the years from her dark auburn shade at Z100's 2011 Jingle Ball to her blond and pink locks in 2012, and her sexy 2019 black bob haircut with the ends dyed pink.
Changing her hair color like a chameleon changes its skin is one of Lovato's admirable traits. She unveiled her pixie haircut last November and initially rocked the look with a blond dye courtesy of her hairstylist Bolt.
The "Skyscraper" songstress' new look may be a part of the new Lovato, who is focused on putting her dark past of drug abuse and various failed relationships behind her as the 28-year-old's music career continues to grow.
The former Disney star has not been successful in her relationships but that hasn't stopped her from loving again. The "Charming" actress' earliest relationship was reported to be with actor Cody Linley in 2008.
This brief teenage romance was followed by a relationship with Miley Cyrus' older brother, Trace, in 2009. Then she formed a deep connection with Joe Jonas that lasted only until 2010.
However, these relationships could not be compared to Lovato's six-year romance with Wilmer Valderrama. Although the pair ended things in 2016, they are reportedly still friends.
The singer's last known relationship is with actor Max Ehrich which, according to sources, began in March 2020. The duo reportedly spent most of the quarantine together before breaking up.