Geoff Hart Leaves 'WYFF News 4' after Being Diagnosed with Early-Onset Alzheimer's Disease
"WYFF News 4" won't be the same anymore as journalist Geoff Hart has announced that he's leaving for good. His decision came after he took leave late last year for health reasons.
In late December 2020, Geoff Hart went on medical leave from "WYFF News 4" because he felt might be wrong with his health. He felt he needed to catch up on his sleep and also check in with his doctors.
However, on Thursday, May 20, 2021, Hart announced the sad news that he would not return to the show. The television personality revealed that he got an early-onset Alzheimer's disease diagnosis.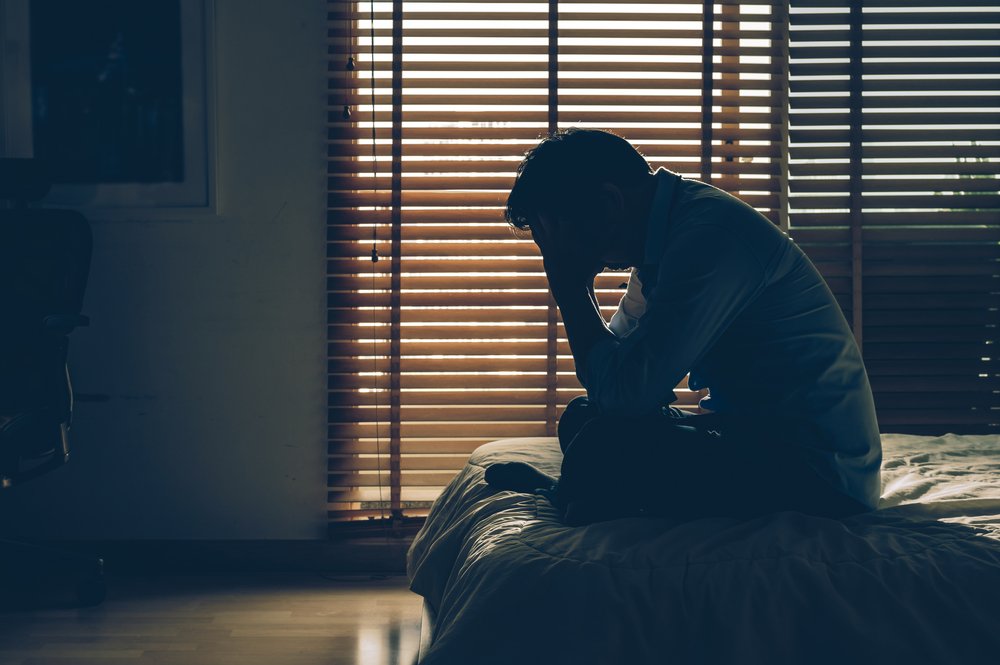 John Humphries, "WYFF 4's" President and General Manager, said Hart's broadcasting family was "heartbroken" by the news of his departure. Humphries said he was loved and part of their family, noting:
"We will continue to support him as he leaves to focus on his health and spend time with his family."
Geoff, you don't deserve this, but I'm so proud of you. Keep fighting my friend ♥️.https://t.co/bfbsiLsVn0

— Dana Griffin (@DanaGriffinNBC) May 20, 2021
Hart said his goodbyes to his colleagues by sending them a note this week. He revealed that after praying and getting support from the station management, he and his family had chosen to share his diagnosis publicly.
The television personality shared that fellow journalist Jane Robelot would be helping him open up through a news story. He said he'd felt lucky to have been able to work at the station for so many years.
I got to know many media members during my time at Clemson and Geoff Hart is one of my all time favorites. Prayers for him and his family 🙏🏼🙏🏼 https://t.co/MPJGJ7xJib

— Coach Jeff Scott (@coach_jeffscott) May 21, 2021
In the interview, Hart confessed that he started feeling different at the beginning of 2018. At the time, he was doing promotions, and he couldn't memorize two lines even though he could remember a 30-minute script before.
Hart had been with "WYFF News 4" since 1993. For eighteen years, he worked as a sports director and was well-known around his community for hosting the much-loved "Hart Stoppers" segments.
In 2006, he got to cover the Torino Winter Olympics after joining Italy's Hearst Television team. He then moved to the news desk in 2011 and got to be on viewers' screens every weekday morning.
Jack Hanna's condition is sadly said to be deteriorating quite rapidly.
Hart has won 11 Emmy Awards, the South Carolina Broadcasters Association Television Personality of the Year Award, and the Best Sportscaster from the Radio Television Digital News Association.
THIS JUST IN: Wildlife expert Jack Hanna diagnosed with dementia thought to be Alzheimer's, family says https://t.co/I1wEV3EK13

— ABC7 Eyewitness News (@ABC7) April 7, 2021
Another person who was recently diagnosed with Alzheimer's is animal TV show host Jack Hanna. In April 2021, his family announced that the celebrity zookeeper had been diagnosed with dementia thought to be Alzheimer's.
The Director Emeritus of the Columbus Zoo and Aquarium was a longtime contributor to "Good Morning America." Hanna's condition was sadly said to be deteriorating quite rapidly at this point.