Boris Kodjoe's Two Kids Pose with Their Grandfather on His 80th Birthday Showing Their Similarities
American actress Nicole Ari Parker shared the cutest snap on her Instagram page on Wednesday, showing her and Boris Kodjoe's two kids posing with her 80-year-old father. 
Hollywood stars Nicole Ari Parker and Boris Kodjoe share a beautiful relationship and marriage blessed with two lovely children. The couple shares pictures of some of their cute moments with their kids. 
Nicole shared yet another cute photo of her kids in a post she made on her Instagram page on Wednesday. The actress's picture showed her daughter, Sophie Kodjoe, and her son, Nicolas Kodjoe, posing with her father, Dr. Parker.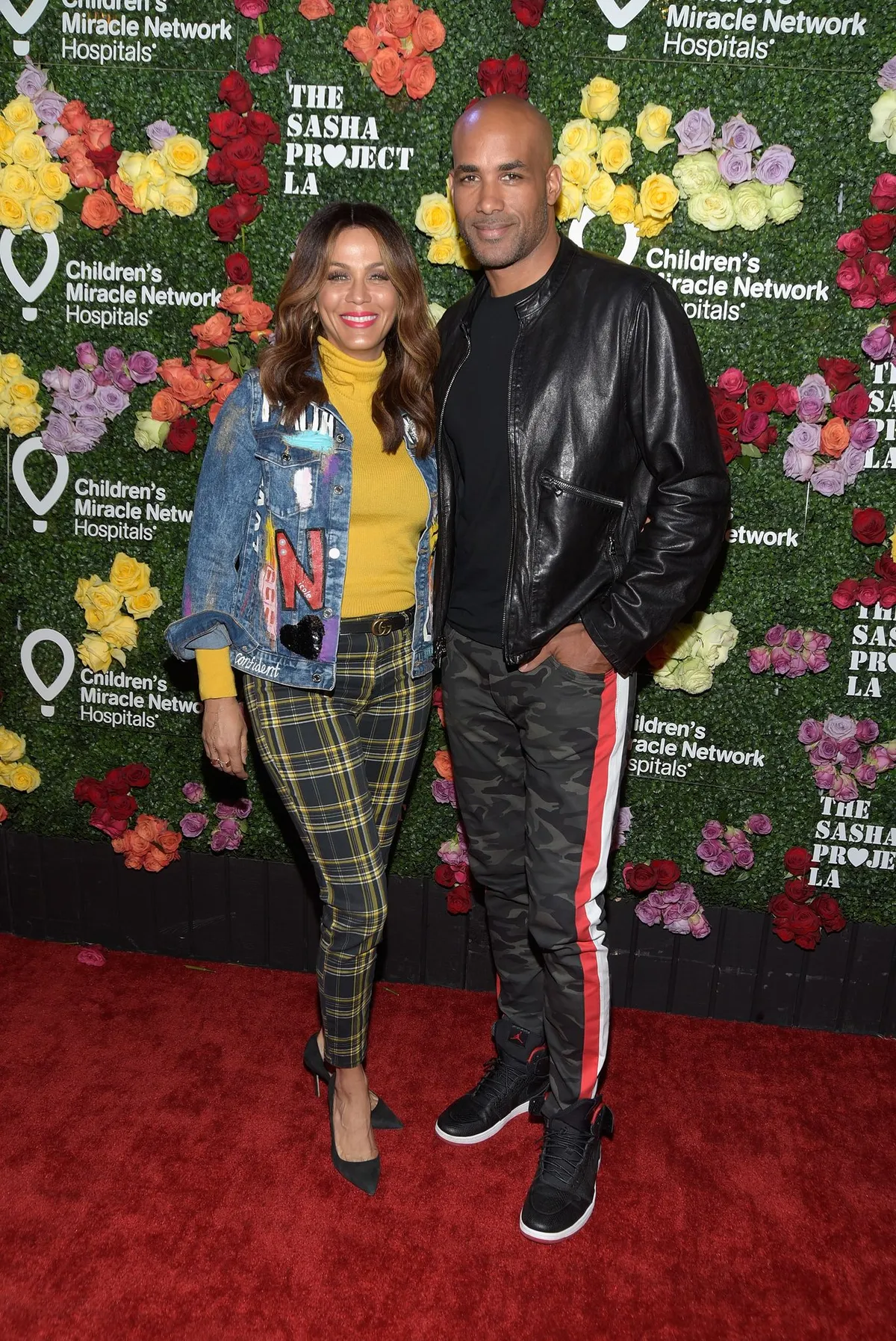 Sophie wore an Adidas top and sported long, black braids. Her younger brother wore a tie-dye hoodie and sported an afro hairstyle. The siblings smiled as they posed with their 80-year-old maternal grandfather, who was between them. 
Dr. Parker wore a navy blue top and did his best to smile for the camera. His gray hair was hard to miss. In the post's caption, Parker wished her dad a happy birthday, writing: 
"Wow!!! Happy 80th BIRTHDAY Dad !!!!! 🥳 #thisishimsmilingbytheway😊 #DrParker #BaltimoreStrong."
Many of Nicole's friends and fans took turns wishing her father a happy birthday and also gushed about the adorable snapshot she shared. 
Former Mayor of Baltimore Stephanie Rawlings-Blake described the picture as a blessing, while Grammy-nominated singer Maimouna Youssef said Nicole's dad still looks sharp. 
Nicole said it is important to take care of oneself in a marriage and for couples to remain committed to each other.
Nicole and her husband marked their 16th wedding anniversary on Thursday, May 21, 2021. Their longevity in marriage continues to surprise many people. 
Last year, the beautiful couple celebrated 15 years of marital bliss, with Boris surprising his wife with a beachside anniversary celebration. Nicole shared a glimpse into their celebration with a post on her Instagram page, which she captioned: 
"About last night...Our fave spot 🍝@SPARTINA.la is open only for takeout like most places right now…"
She revealed that Boris, who she called "love biscuit," asked the spot's owner and their friend Stephen if they could sit outside for a quick meal on their anniversary. He also promised that they would not be out for long and that it would not be anything fancy. 
However, when they got there, Boris had arranged for gold plates, printed menus, candles, florals, and a violinist to express his love for his beloved wife. 
When asked how she and Boris have kept it going for so long, Nicole said it is important to take care of oneself in a marriage and for couples to remain committed to each other even during their tough periods. She also said wives should treat their husbands like their boyfriends.
Nicole and Boris began the foundation Sophie's Voice, with which they raise awareness about the congenital disability, spina bifida, with which their daughter, Sophie, was diagnosed. 
While speaking out on Sophie's condition, Boris said she has leg function but does not have bladder function and has to catheterize herself every three hours. 
However, with the love and support of her parents, who are dedicated to family, Sophie has managed the condition and developed into an adorable teenager.