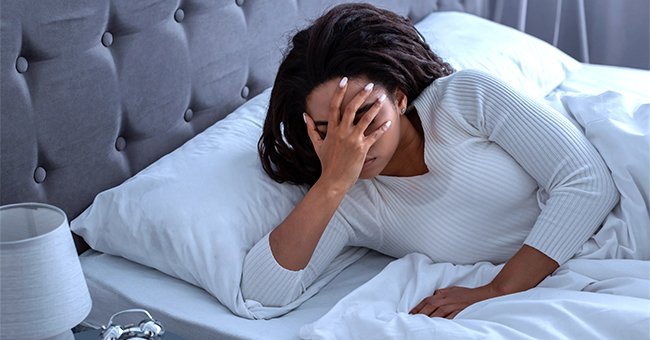 Shutterstock
Daily Joke: Woman Wakes up to Find Out Her Husband Is Not in the Bed in the Middle of a Night
A young couple Sarah and Charlie recently got married and bought a new house. It has been Sarah's dream to own a beautiful home one day, and that dream has finally materialized.
She took time decorating the place and had the best interior designers to ensure that everything came together. Since the move to the new house, she has been cautious about keeping everything intact.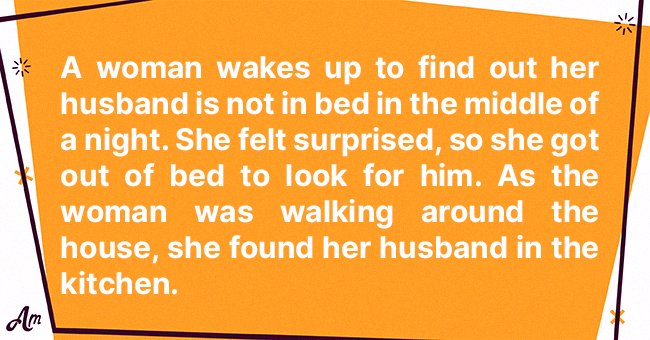 Source: AmoMama
Sarah also asked her spouse to be more thoughtful in keeping their house squeaky clean. Charlie has surrendered to his wife's request since they moved in.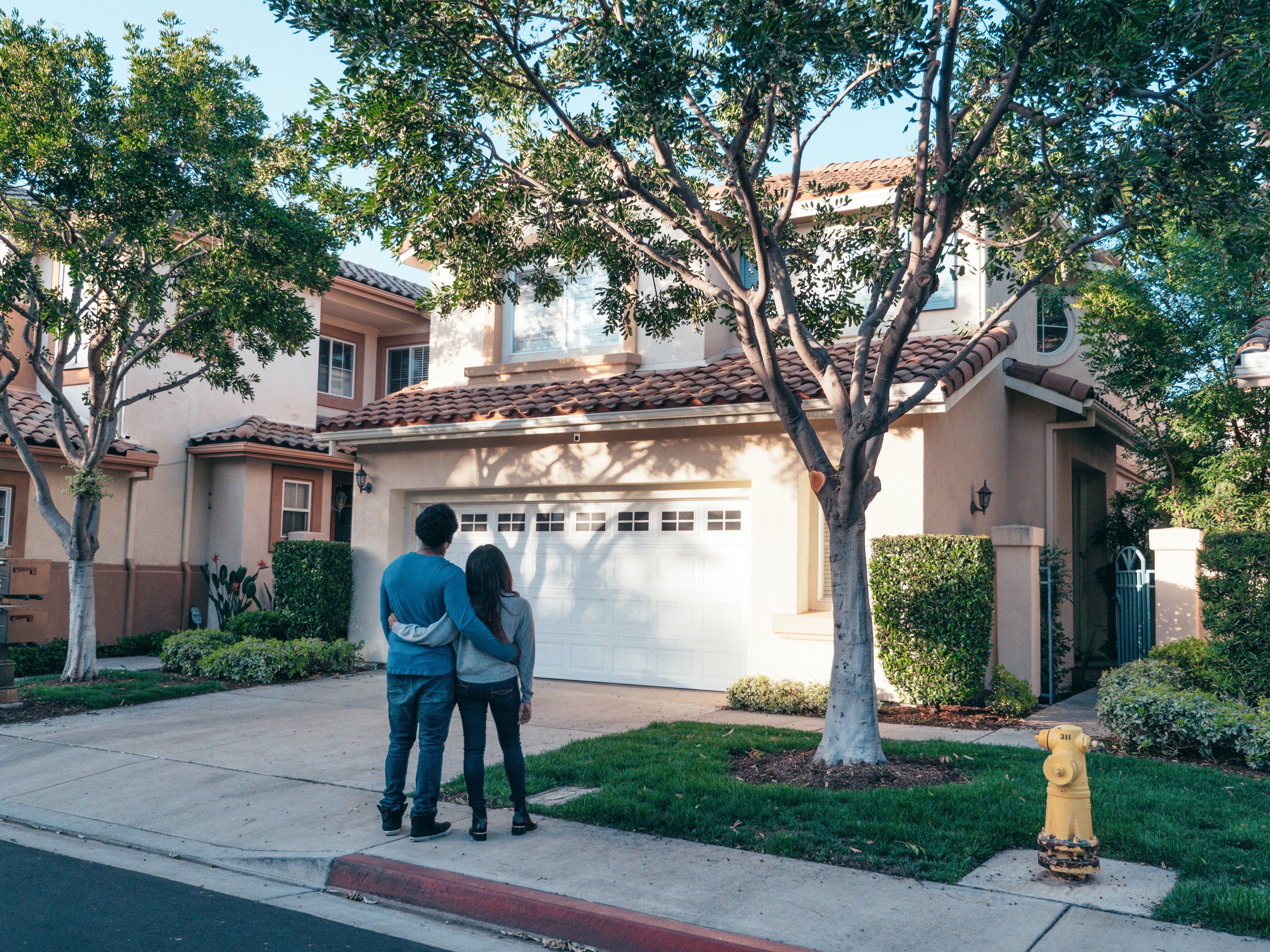 Pictured - A couple standing in front of their house | Source: Pexels
One evening the couple invited friends and family over for a housewarming party to show off their new home. Sarah went all out to make sure everything goes according to plan.
Charlie advised to take it easy because she appears to put too much pressure on herself when it comes to the house. However, he can't blame her for being excited.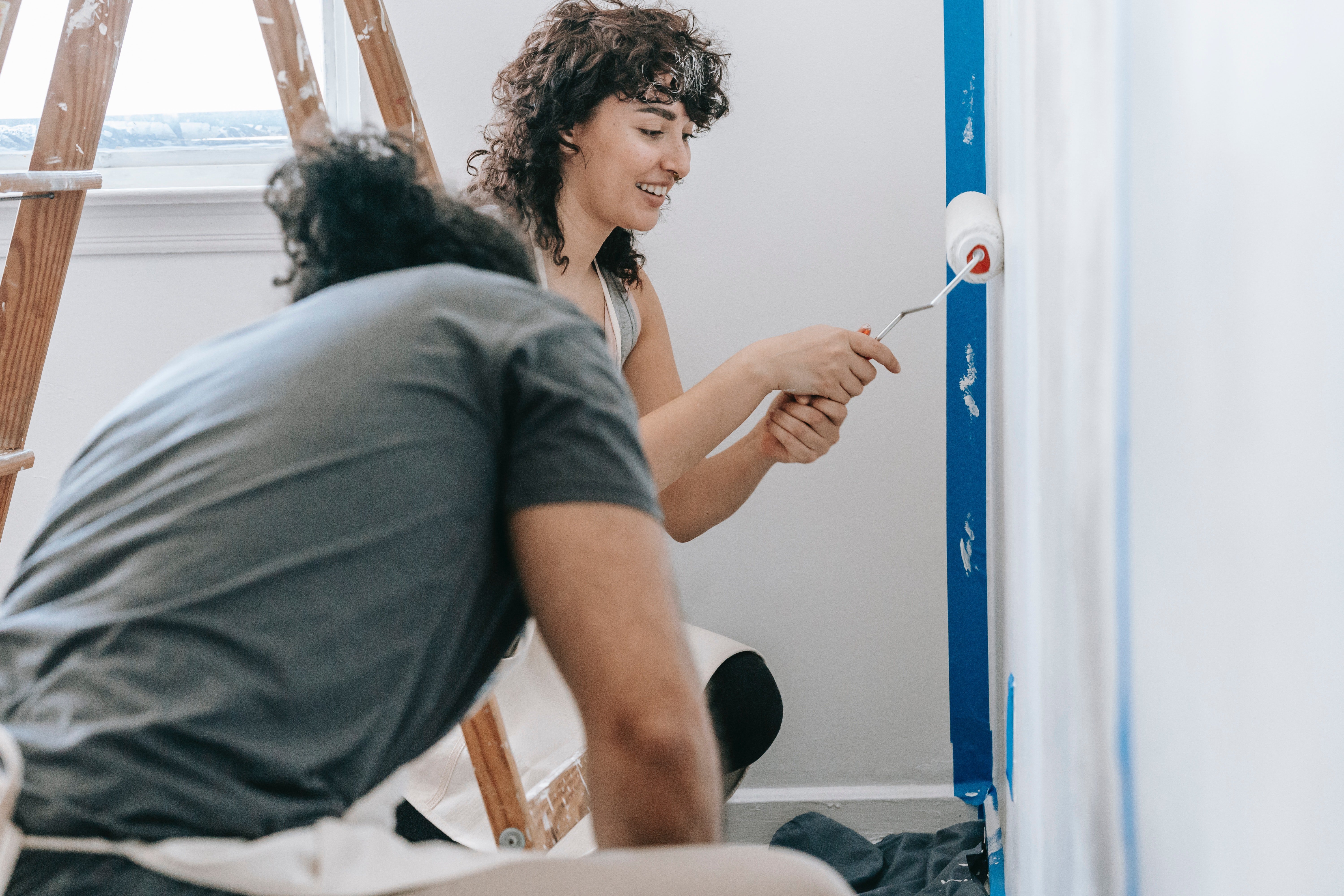 Pictured - A woman painting the wall | Source: Pexels
"The guests will be here anytime from now. Are you nervous?" Charlie asked his wife. "You know, with more than five people in here, the house is going to be messy, right, especially kids are also coming?"
"I'm sure I can get through one day of untidiness. It's going to drive me crazy, but I'm sure I can manage. How bad can it be," Sarah responded.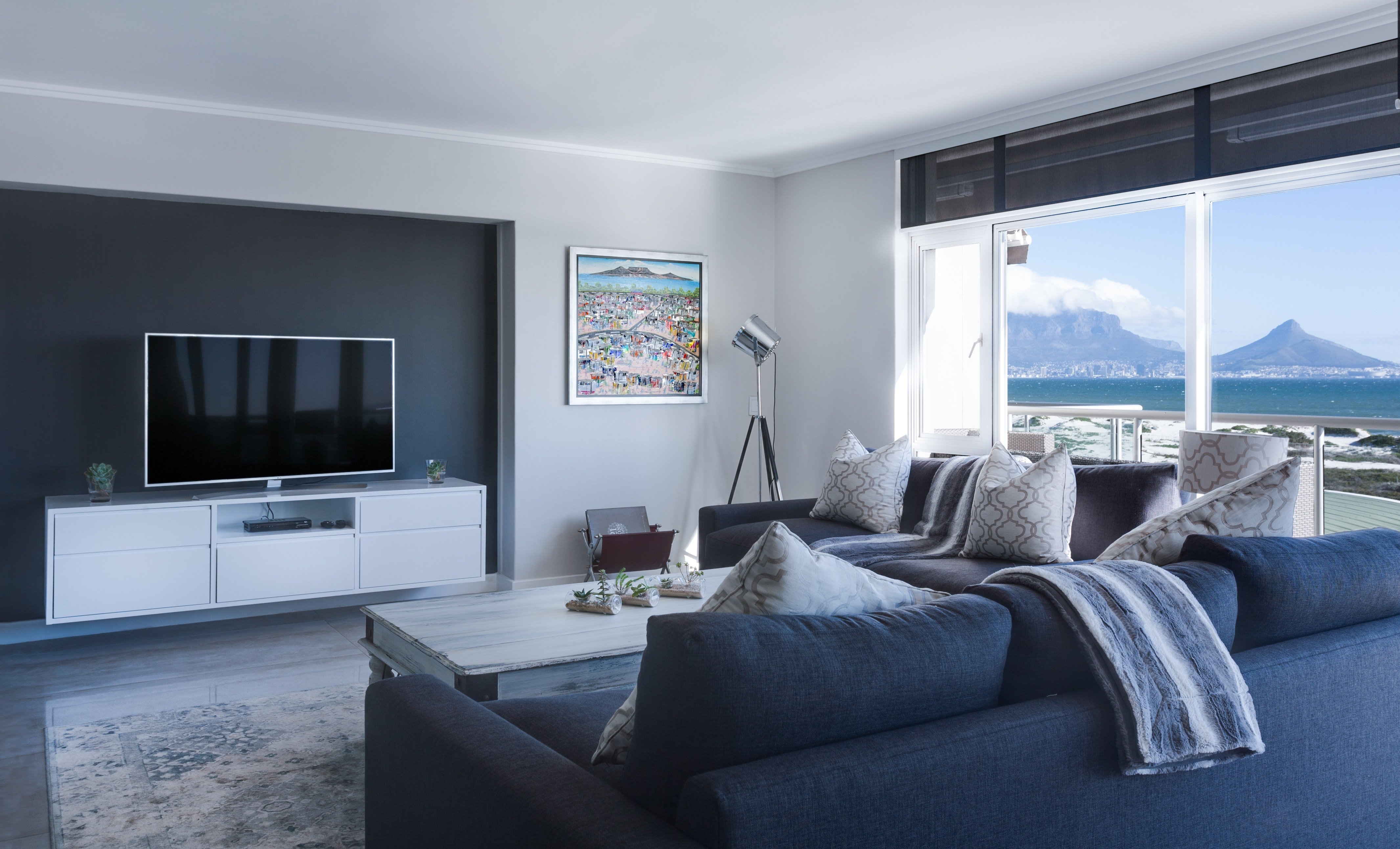 Pictured - A living room with an ocean view | Source: Pexels
"You have no idea," Charlie responded. The guests arrived for the party and congratulated the pair on their new abode, praising Sarah for a job well done as her feminine touch is apparent in the décor.
It warmed her heart that her loved ones saw how much effort she put into the home project. The house was already a mess, and she could see it but could not do anything about it.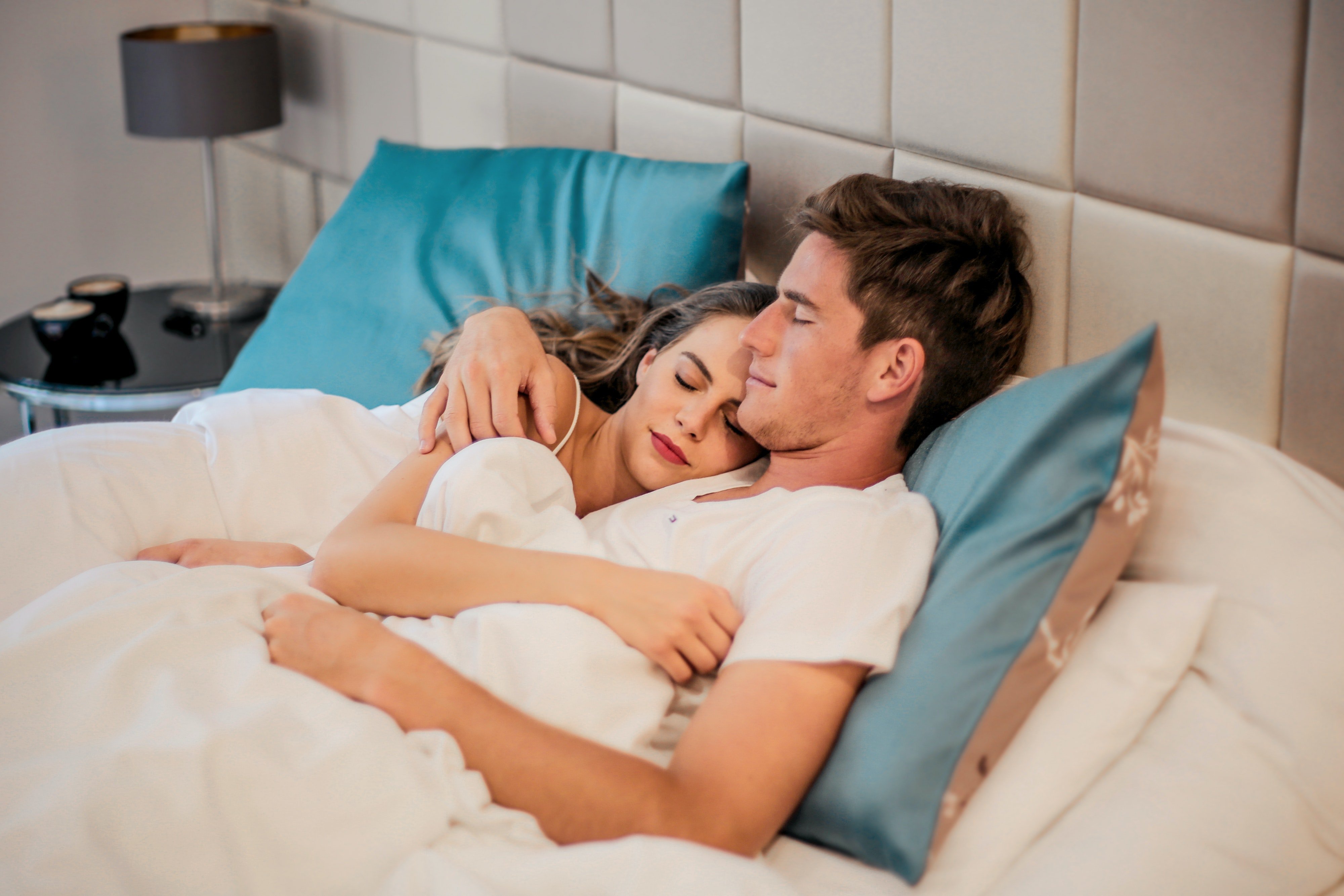 Pictured - A man and woman lying on the bed | Source: Pexels
Finally, the guests left, and she and Charlie went to bed. Even though she fell fast asleep, Charlie was restless throughout the night, got out of bed, and went to the kitchen.
When Sarah turned around, she realized he was not sleeping and got off the bed to look for him. She walked around the house and found him sitting quietly in the kitchen.
"Charlie," what's wrong?" Why are you out of bed at this time of the night?" she asked. "I couldn't get any sleep because I have been pondering about something," he replied.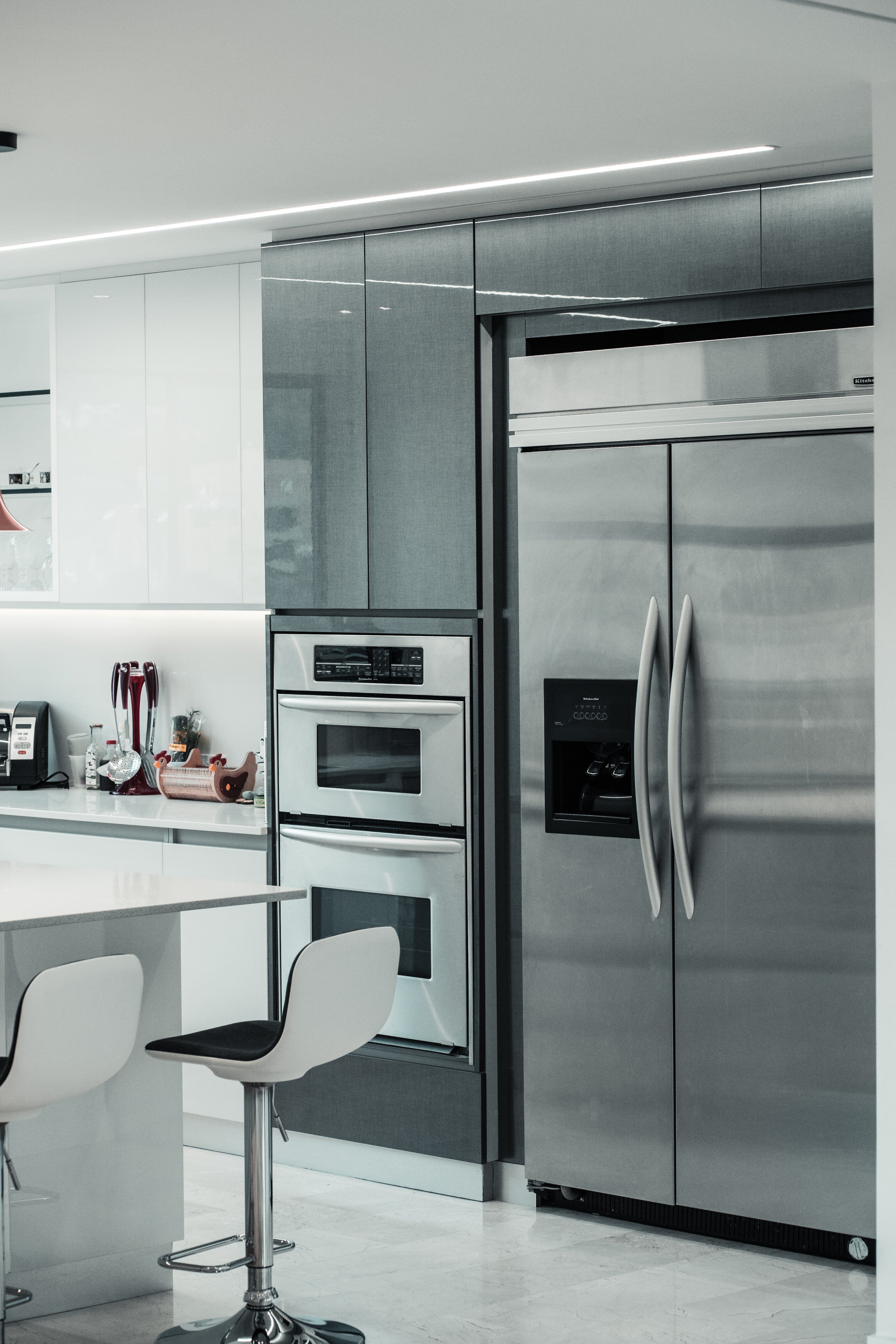 Pictured - A kitchen with a side by side refrigerator | Source: Pexels
"Okay. About what?" Sarah asked. "Well, you've been so obsessed about the house lately, and I wondered how you would react if I turned it upside down just one time. I'm curious," said Charlie.
"Have you also thought about where you would sleep if you did that because you would be a homeless married man if you did that," she said. "My mom would come for you before you even think of putting me out," he replied.
If you enjoyed this joke, read up on another one about a man who returned home late and saw a farewell note from his wife.
Please fill in your e-mail so we can share with you our top stories!