Roberto and Elettra Rossellini Wiedemann Are All Grown-up — Meet Isabella Rossellini's Children
Isabella Rossellini is a mom to two beautiful grown-up kids. Like their mom, the siblings are making strides in the fashion and modeling industry. Who are they? Meet them!
When the phrase "proud mother" is mentioned, model Isabella Rosselini should come to mind. The 69-year-old is a mom to two grown kids who are both successful in their own rights.
What does Isabella's life look like these days? What do her kids do? Read on to find out all of this and many more about the iconic model.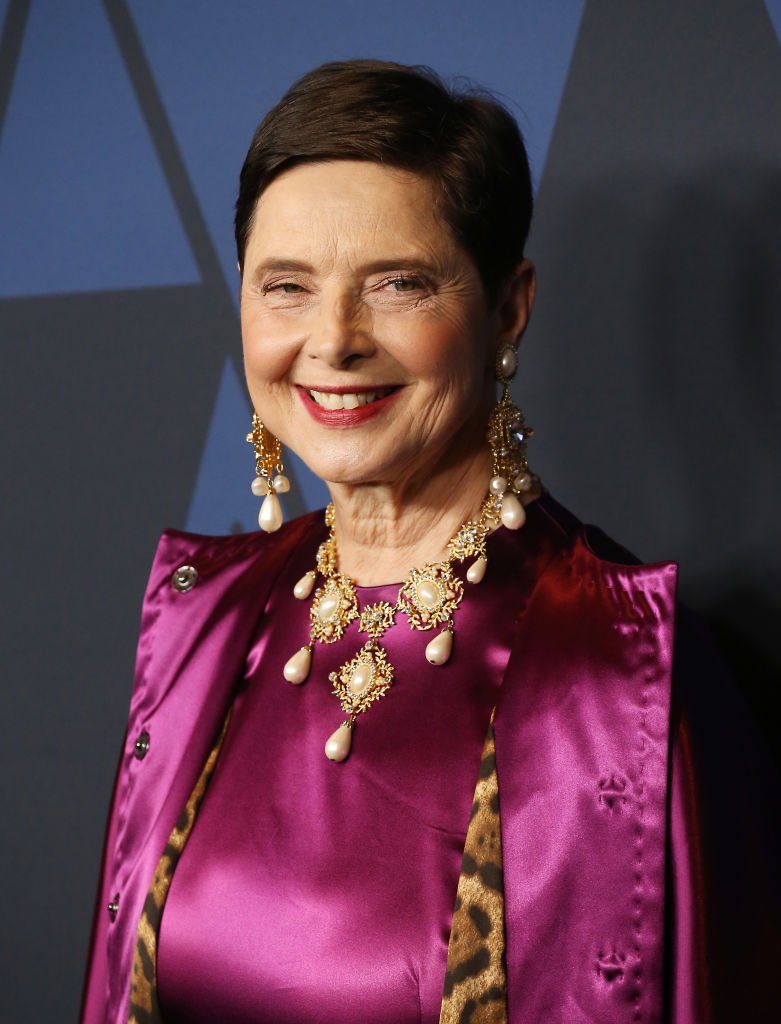 ISABELLA ROSSELLINI'S PERSONAL LIFE
Even at 69, Isabella is a sight for sore eyes. But that's not a surprise. Back in the 80s, she was a star—the star of the modeling industry.
The daughter of Hollywood beauty Ingrid Bergman and Italian filmmaker Roberto Rossellini, Isabella made the most of her famous upbringing.
During her years-long career, Isabella appeared on about 28 Vogue magazine covers, starred in 16 Hollywood movies, and was the spokesmodel for Lancome cosmetics for 14 years. 
The model also doubles as an author. She published an autobiography, "Some of Me," which gives a glimpse into her life as a model.
On his mother's recommendation, Roberto hit the gym and soon met with the management of Ford Models.
Currently, Isabella has stepped away from the glitz of Hollywood and now enjoys spending time at her Long Island farm, where she breeds chickens for egg production.
ELETTRA WIEDEMANN
Elettra was born in July 1983 to Rossellini and her then-husband Jonathan Wiedemann. Now, at only 37 years old, she has already left a legacy in the creative industry.
Perhaps growing up around Isabella influenced her choice, but Elettra grew up with an interest in modeling. Like her mom, she was remarkable at it. 
For over a decade, Elettra spent most of her time in front of the cameras of some of the biggest photographers in the fashion industry.
But her modeling days were numbered because, like many people, Elettra discovered a new side to herself, and ultimately, her interests changed.
During an interview with You Magazine last year, Elettra admitted she no longer considers herself a model seeing the new life she has built for herself.
While studying for a master's degree in biomedicine at the London School of Economics, Elettra started researching food policy and food technology.
Elettra's dissertation highlighted the future of feeding urban populations in light of climate change, and from there, she never looked back.
Elettra returned to New York, launched a pop-up restaurant at Fashion Week, wrote a cookbook, "Impatient Foodie," and launched her own cookery video series.
Speaking to You last year, Elettra explained that her master's degree led her down an unexpected path—but one that she would come to love.
The mother-of-one (Elettra shares a son, Ronin, with "Pretty Little Liars" star Caleb Lane) gushed about her love for the food and fashion industry and how incredible it has been to float between the two.
In 2017, Elettra revealed how modeling also stirred up her interest in food. According to her, working as a model meant she was not allowed to eat just anything. The solution? She had to learn to cook.
Now, Elettra enjoys nothing more than running her mom's farm in Long Island, and her long-term goal is to turn it into a flourishing business.
Elettra plans to eventually have the place up for hire for events and photoshoots. She also hopes to supply the local community with produce.
Additionally, Elettra wants to make the farm's children festival a destination event for kids and adults from across Long Island.
While one must commend Elettra's success so far, it certainly comes as no surprise, seeing that she comes from a family of famous and strong women. 
ROBERTO ROSSELLINI
Being surrounded by famous faces in the fashion industry sure comes with its perks. For Roberto, this meant picking up an interest in modeling.
Like his sister and mom, Roberto is fast becoming one of the most sought-after models in the industry. In 2016, at only 23, he landed a contract with Ford Models.
But unlike other members of his family, modeling was an afterthought for Roberto. His interest in the field came only after exploring some of his other passions.
For two years, Roberto studied marine biology at Stony Brook University. He later became an underwater cinematographer and finished his degree at the International Center of Photography in New York.
Upon graduation, Roberto started working as an editor and photographer at BFA, a stock photo agency. It was there his knowledge of his passion deepened.
Though his love for fashion was never in question, it was not until 2015 that Roberto gave much thought to becoming a model.
On his mother's recommendation, Roberto hit the gym and soon met with the management of Ford Models. He was signed on the spot.
Since the beginning of his career, Roberto has starred in several fashion campaigns. In 2017, he also worked alongside his mom on a campaign.
With his green eyes, trendy dreadlocks, and a family of successful models, one can tell that Roberto was born for this life, and undoubtedly, he is going for it!