Singer Brandy Stuns in a Golden Dress While Rocking Her Natural Hair in a Recent Photo
The first person of color to play Cinderalla on-screen, Brandy also has a whole musical career behind her and beating mental health struggles, looking gorgeous throughout it all. 
Exuding a royal sensibility, Brandy stunned in a golden dress. She combined the regal look with her Queen-like natural hair in a recent Instagram photo. 
She stood with monarch grace, her arm confidently and gently placed on her chest. She looked into the camera with a subtle yet widely self-assured gaze.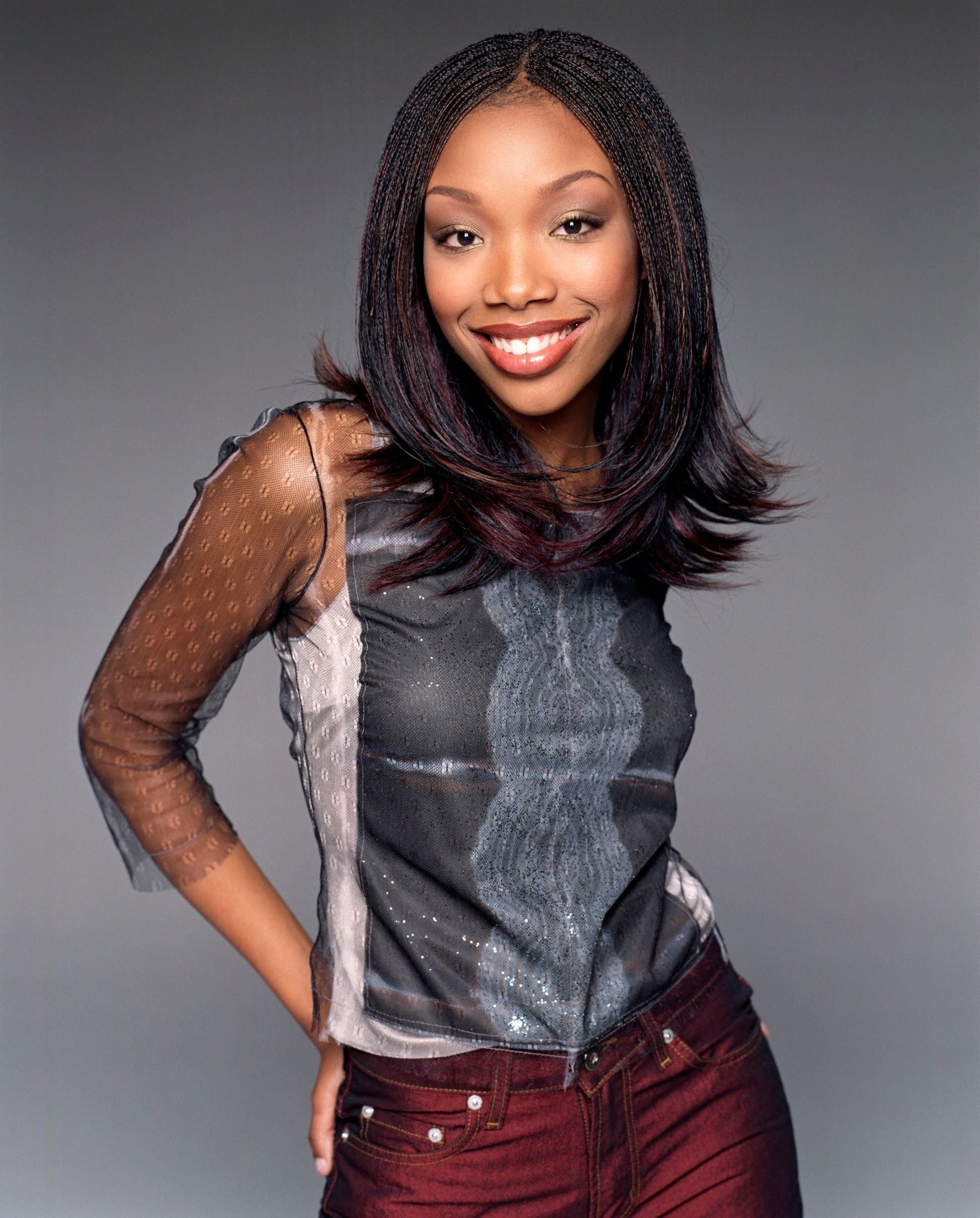 SOFTLY REGAL
The brilliant aureate lighting terminating from her dress and backdrop served to heighten this princess turned sovereign ambiance. Taking to the caption, she penned: 
 "Can't wait for you to hear the new Disney Princess anthem "Starting Now" 🎶 #UltimatePrincessCelebration."
Her nude lipstick, in combination with her delicately smoky eyeshadow, transitioned yet softly juxtaposed gold and black color scheme in the photo. Her liberated tresses added to the majestic feel. 
SHIMMERING QUEEN
The singer's skin shimmered against the golden stage, with her golden earrings finishing off the shimmering look. There was a spot of white on her dress, complimenting her white nail polish. 
She admitted that she wanted to take her own life at one point.
Her aura shone through the shot, with the combination of soft shimmering colors and underlying confidence. The photo had the words "Ultimate Disney Princes Celebration" on it. 
A PRINCESS CAN ALWAYS SING
Brandy is, in fact, advertising the  "Ultimate Princess Celebration" year-long event. Its goal is to emphasize the importance of Disney Princess's positive influence and includes a performance from Brandy. 
This singer played Cinderella in the late 1990s, now releasing a song of her own, "Starting Now" for the franchise. Brandy also released her own album, "B7," last year, following an 8-year break from music.  
MORE WORK, MORE FUN
On top of this, the songstress will be playing a role in ABC's new hip-hop drama, "Queens." The series will star herself, rapper Eve, and many more. 
Brandy, Eve, Nadine Velazquez, Naturi Naughton play characters trying to steal back the fame they enjoyed in the '90s. They all belong to a hip-hop group. 
This celeb is clearly very successful but has faced many challenges in her life, stating that she completely lost herself about a decade ago. Brandy expressed: 
"I remember laying in bed super depressed."
She admitted that she wanted to take her own life at one point. However, the singer admits that she got through it knowing that she had to be there for her daughter Sy'rai, who she claims to be her lifesaver.  
The National Suicide Prevention Lifeline is 1-800-273-8255. Other international suicide helplines can be found at befrienders.org.