Snoop Dogg Is a Proud Grandfather – See Him Spending Quality Time with His Granddaughters
Although Snoop Dogg is known as a legend in the hip hop world, many would be a little shocked to find out what a big family man he is, especially when it comes to his grandchildren. 
Proud grandfather and rapper Snoop Dogg recently took to his Instagram account to show off his cute granddaughters, Elleven and Cordoba. He was sneaky "teaching" them how to gamble.  
The two girls appeared to be "gambling" as Elleven threw a pair of dice on a gaming table. She somehow diced a lucky 7 to which her grandfather responded with excitement, laughing simultaneously.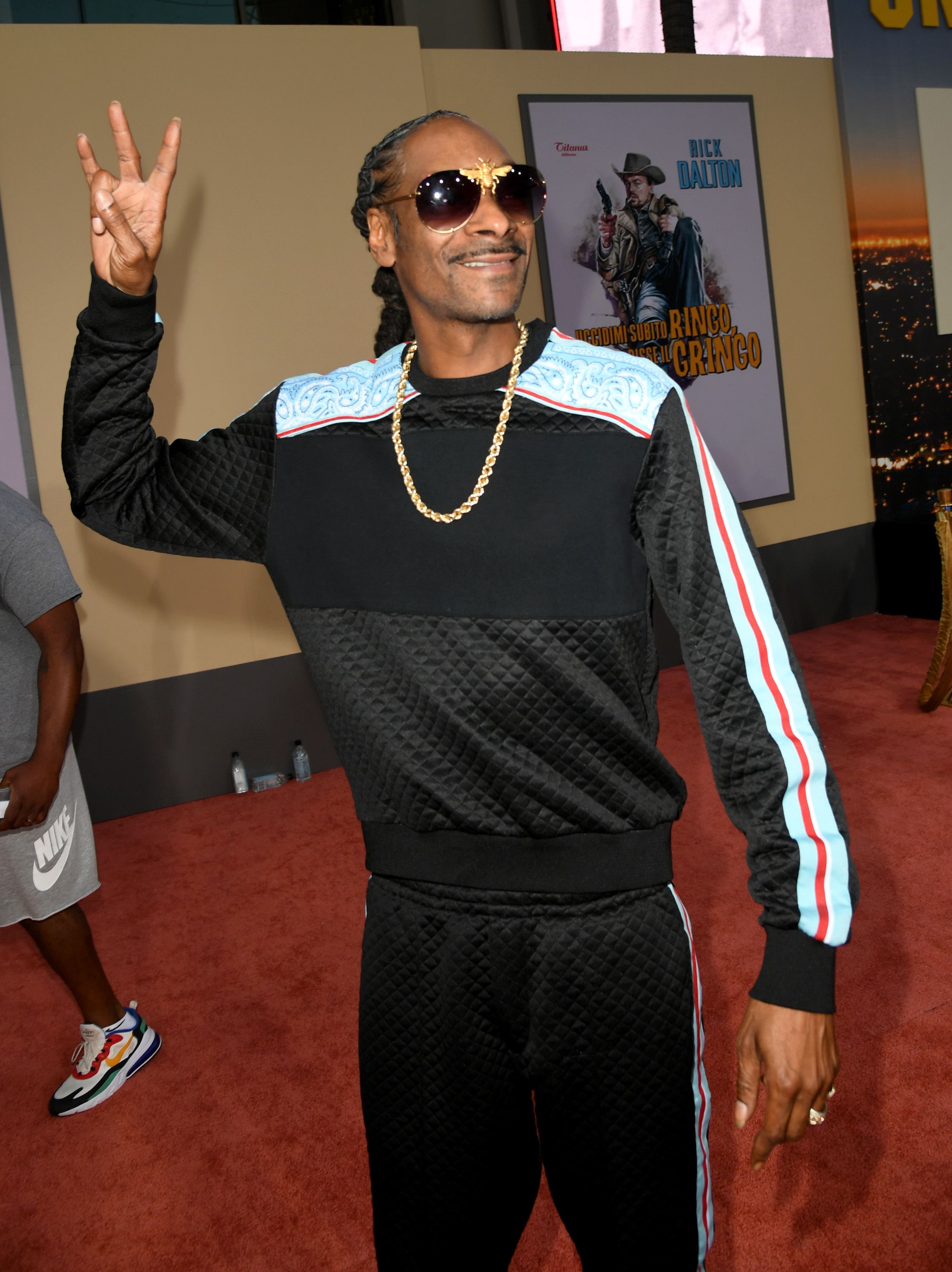 GROWING UP IN STYLE
Cordoba, the younger of the two, was dressed in nearly all-denim with a denim jacket and jeans. She wore a pink T-shirt underneath and sported the most adorable hairstyle, with two buns on her head, one in the front and the other in the back.
Meanwhile, Elleven was in a multi-colored dress with an almost traditional African-like print. Her hairstyle was quirky, with one ponytail in the front and one in the back. 
GRANDPA'S PRIDE AND JOY
The girls appeared quite curious about the game while Snoop was a proud grandfather captioning his post:  "Grandpas Granddaughters 11 & C.C. 💕💕💕💕💕"
Joining in with his wife, the rapper opted to wear a Buzz Lightyear outfit to the party.
Fans and followers took to the comment section, commenting on how cute the relationship was between the granddaughters and their grandfather. He received just over 1 million views for the clip. 
A FAMILY MAN 
This is not the first time the rapper touched hearts with a share involving his grandchildren. Earlier this year, he shared a sweet picture of his granddaughter Cordoba receiving an affectionate kiss from him. 
The photo showed the music artist donning a multi-colored jacket. The little one he held in the air while giving her a smooch on the cheek wore purple sweatpants and a black jacket. 
Meanwhile, Snoop's wife, Shante Broadus, is a fun grandmother. At Cordoba's birthday party, this vivacious woman didn't hesitate to get up and do a sexy dance with her hubby.  Joining in with his wife, the rapper opted to wear a Buzz Lightyear outfit to the event.
Apart from being a proud and fun grandpa, Snoop isn't afraid of growing older. He once took to his Instagram to show off his grey hairs with pride. 
Earlier this year, the hip-hop legend celebrated the birth of yet another grandchild. Taking to Instagram, he posted the most adorable picture of the newborn with a caption that read: 
"Grandpas new grand baby lil phi phi. 💕💝🚨🙏🏽"
The baby was wrapped up in all white, just its little face sticking out as it slept deeply. Followers of Snoop wished him a big congratulations.