Remy Ma's Daughter Reminisce Looks like a Little Boss Lady Driving Her Orange Car in a New Video
Papoose delighted his Instagram fans with a sweet video clip of his daughter, Reminisce, confidently driving her orange convertible car. Papoose shares his daughter with "Conceited" rapper Remy Ma.
"Love & Hip Hop" reality stars Shamele "Papoose" Mackie and Reminisce "Remy Ma" Mackie are the doting parents of the adorable, Reminisce Mackenzie Mackie, whom they refer to as the "golden child."
Baby Reminisce is an absolute pleasure to watch and has gained popularity through photos and videos shared by her parents on social media. A recent clip shared on Papoose's Instagram account proved how cool the toddler is.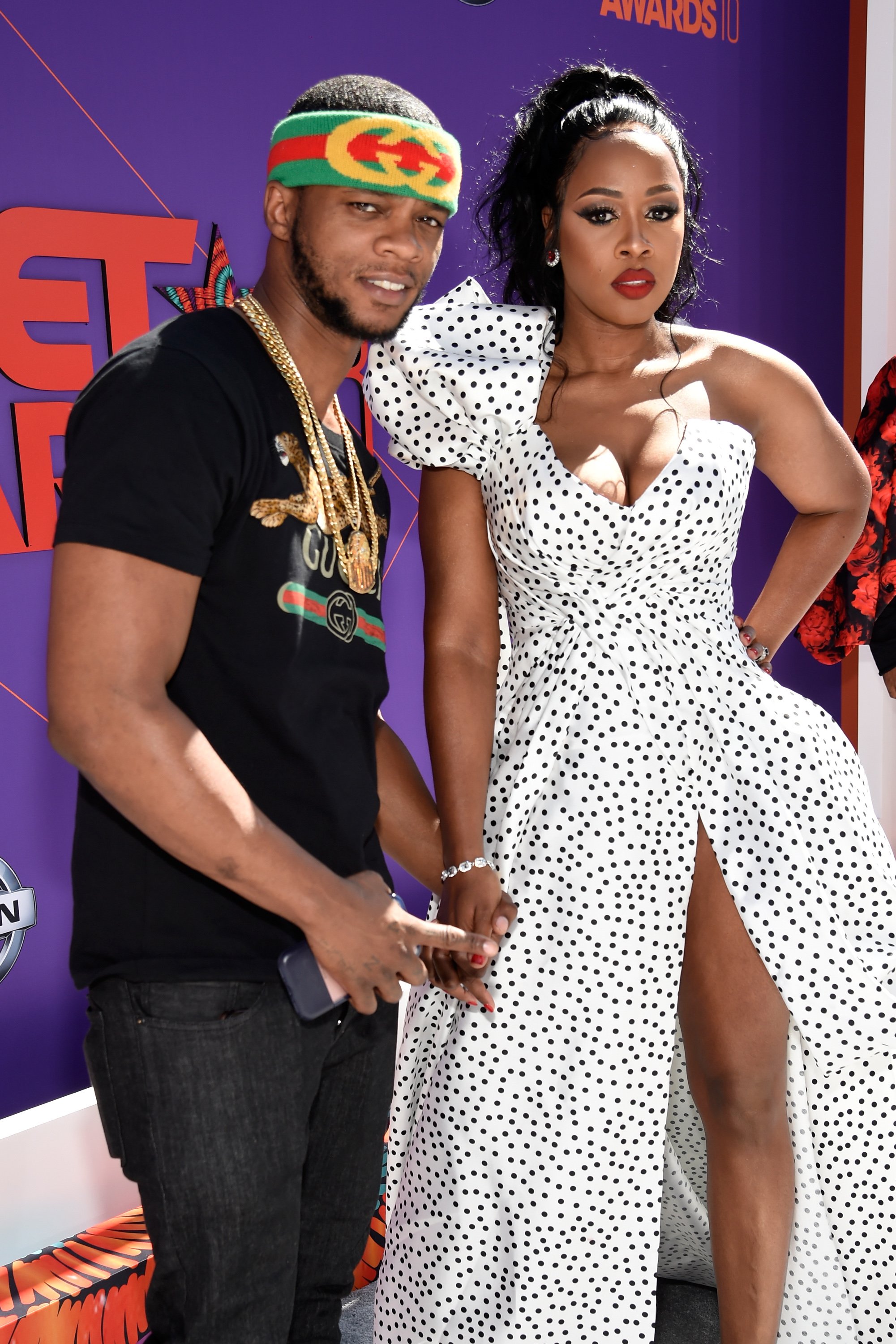 The video captured Reminisce confidently driving her orange mini-convertible in a quiet parking lot. The tot looked adorable as she commandeered her car with just one hand. The post was captioned:
"Look who's pulling their whip out, with 1 hand today."
Reminisce was dressed casually in what appeared to be a colorful long-sleeved pajama set, while her hair was styled in cornrows and featured beaded braids for a fringe.
Besides driving like a seasoned professional, the golden child also drew attention simply because of her adorable face which sported a serious expression and radiated little boss lady vibes.
The cute video clip quickly gained the attention of many fans who took to the comments section to express their delight. One person gushed, "She's so cute she's like an old soul," while another wrote, "She's so adorable."
Remy Ma confirmed that she had to put her pregnancy plans on hold so she could continue breastfeeding her daughter.
This video is just one example of Reminisce's many gifts. She already proved that she was an extraordinary child deserving of the nickname "golden child" by talking and saying "hi" when she was just four months old. 
However, she also earned her nickname because of her difficult but miraculous arrival into the world. Not only did Remy Ma suffer from childbirth complications, but she struggled to conceive and eventually succeded via in vitro fertilization.
Remy Ma and Papoose have been on cloud nine ever since they welcomed their first child together. However, they still have plans to have more children, and again they will go through the IVF route.
Despite early speculation that the "All The Way Up" rapper was already carrying their second child, Remy Ma confirmed that she had to put her pregnancy plans on hold so she could continue breastfeeding her daughter a little more.