Ray J & Princess Love Celebrate Daughter Melody's 3rd Birthday, Showing Her Long Curly Hair in Pics
American singer Ray J and his wife Princess Love celebrated their daughter Melody's third birthday over the weekend and posted sweet tributes in her honor. 
Ray J and Princess Love's adorable daughter Melody Love Norwood turned three years old on Saturday, and her parents celebrated the special day with heartwarming tributes. 
Ray J shared a cute video montage of his daughter. It showed the toddler on a pink bouncing castle and playing with multiple pink balloons with her brother, Epik Ray.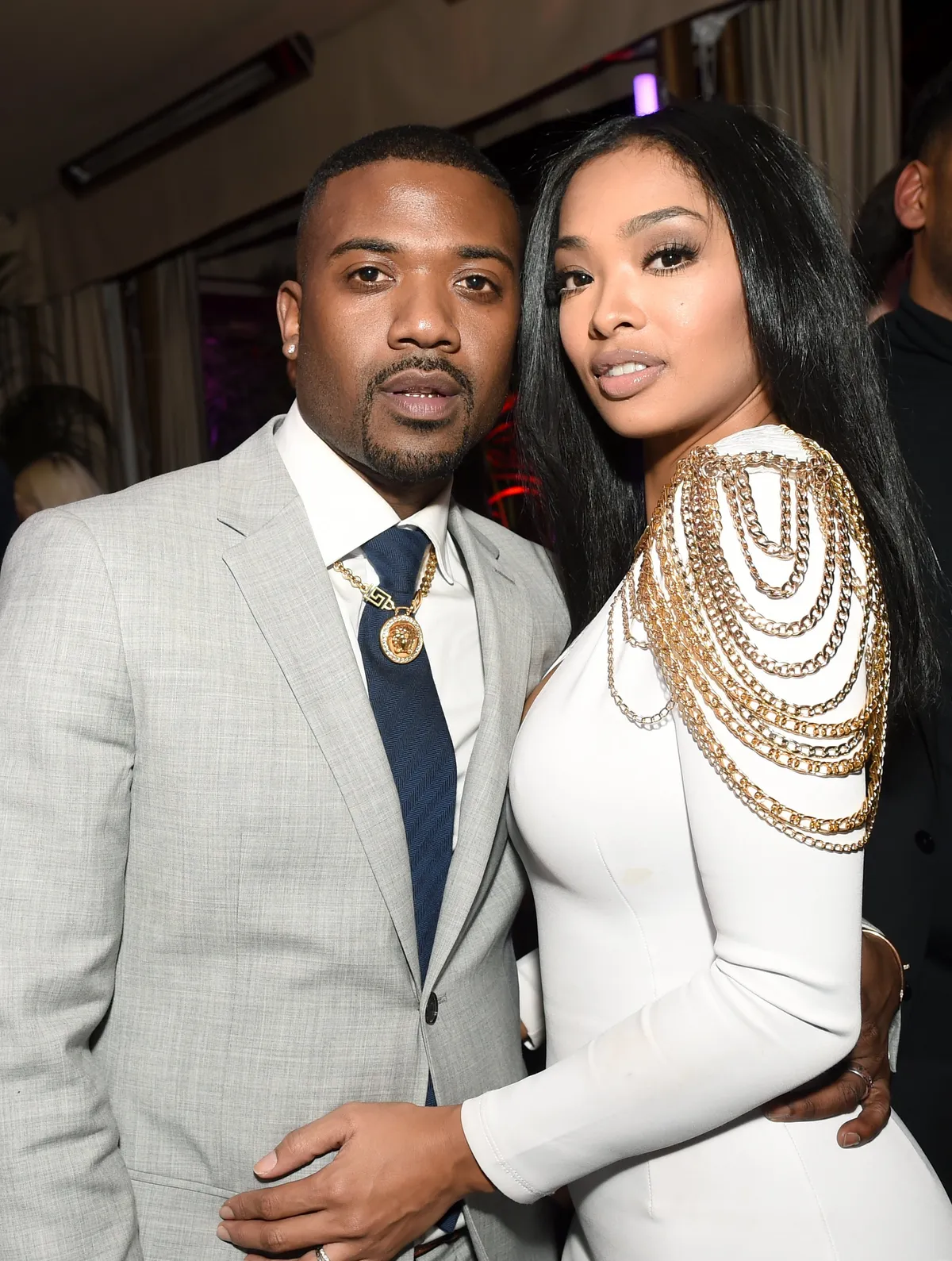 The video also showed Ray J, his wife, and their kids descending from an airplane and Melody unpacking a sack of colorful balloons. The clip ended with the toddler, joined by her mom and brother, singing a "happy birthday" tune. 
In the post's caption, Ray J wished his adorable daughter a happy birthday. He als revealed how his kids make him feel and that he loves them so much. The proud dad also wrote: 
"Listen to her pretty little voice. I'm realizing that business and money can keep the lights on and bring you comfort. But only LOVE can bring you real joy."
In the concluding part of his post, Ray J said the video was Melody's pre-birthday celebration before adding that May 23 was the official day. 
Princess also joined her husband in celebrating their daughter. On Sunday, she shared three adorable pictures of Melody posing behind her delicious-looking birthday cake. 
They made scathing revelations about each other.
Melody struck different poses for each photo. She made a cute peace sign in one, pouted her lips in another, and smiled most sweetly in the third snapshot. 
In the post's caption, Princess wished her daughter a happy birthday and described her as her favorite girl. She concluded her caption by writing: 
"Mommy loves you sooooo much babyyy ❤️ @melodylovenorwood 🎂."
Melody's third birthday is coming over two months after her parents called off divorce for the second time in their nearly five-year marriage. 
In March, People obtained documents revealing the couple decided not to move forward with proceedings for the second time after Ray J filed for divorce in September 2020. The decision was made without prejudice, which means either Ray J or Princess can change their minds in the future.
In February, Ray J spoke to E! News about how things were with Princess, revealing they were in a peaceful place and love and care for each other. 
It would be recalled that Princess also filed for divorce from Ray J in May 2020 but reconciled with him before he also filed for divorce.
The couple appeared in a "Love & Hip Hop" special that aired in January 2021, where they made scathing revelations about each other. However, things look to have calmed between them, and hopefully, it remains that way.