Snoop Dogg's Daughter Cori Talks about Strength in a Post Wearing Latex Pants after Revealing past Suicide Attempt
Snoop Dogg's daughter Cori recently stunned her fans on social media with a post that captured her dressed in black latex pants shortly after confessing she attempted suicide.  
Cori Broadus is bouncing back stronger and healthier, mentally and otherwise. The aspiring singer recently took to her Instagram page with a gorgeous shot of herself, and it caught the attention of many. 
The shot featured the dark-skinned beauty dressed in an oversized graphic T-shirt coupled with a pair of black latex pants. She kept her brown-tinted hair short, and the only visible accessories she had on were a simple Cuban chain and tinted shades.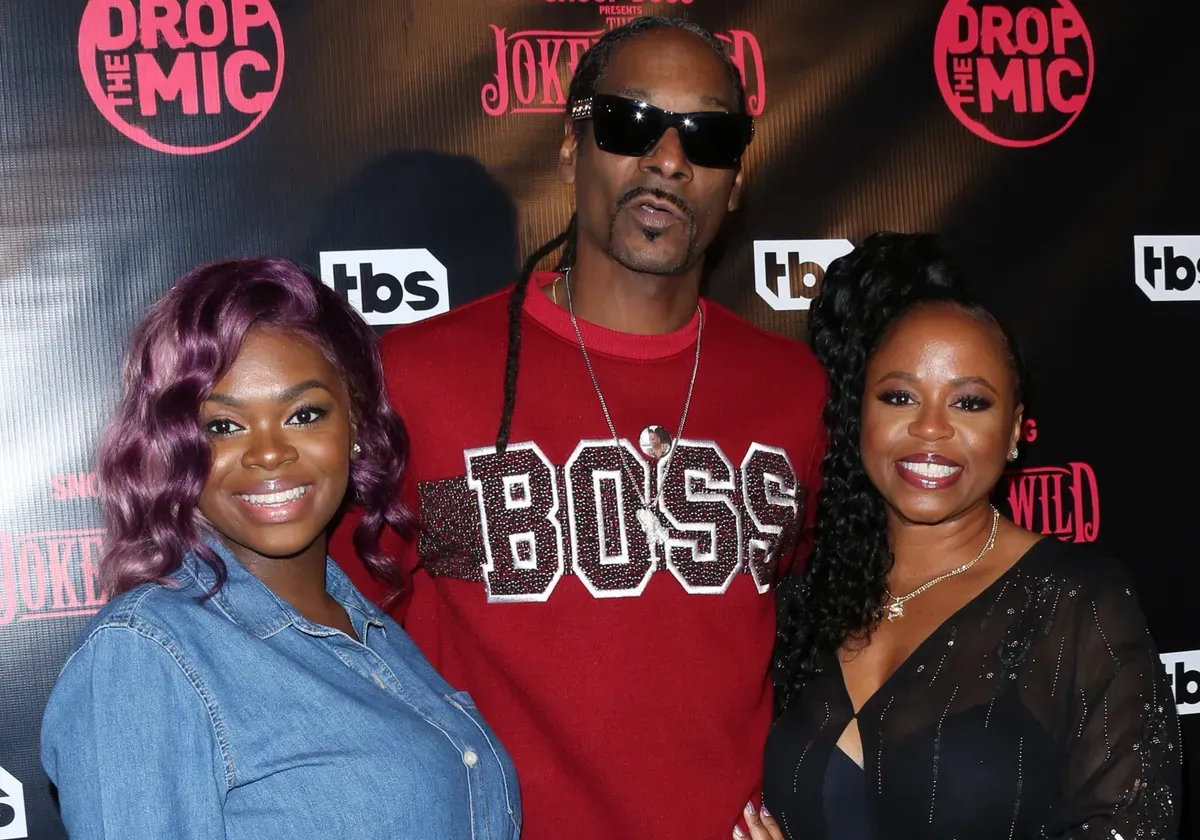 In her caption, she referenced the cruel philosophy of nature— "only the strong survive." This is most likely related to her recent attempt at suicide, and her fans must have reached the same conclusion because the comment section was filled with positive remarks. 
One fan wrote, "Thank you for stepping out and speaking on your struggles. As someone who has suffered from anxiety and depression…it means a lot to people knowing they are not alone." 
Cori's mom also weighed in with her opinion in the comment section, but she was more concerned about making sure everyone knew exactly where her daughter got those looks from.  She tagged herself and declared Cori looked like her in the picture.
She blacked out on the call and was placed on a 5150 hold for mental evaluation and treatment. 

The beautiful 21-year-old has been through a rough patch recently, culminating in a suicide attempt.  She opened up about it in a post via Instagram on May 15, crediting her family and lover Wayne Deuce for giving her "a purpose to live." 
The next day saw Cori post an Instagram video where she explained what got her feeling low enough to contemplate ending her life, and it was quite a lot.
She said, "I think it starts from my childhood, I grew up with two light-skinned brothers, and I was the only chocolate one. I was overweight. I got lupus at 6, so I was overweight from being on steroids."
All of that did a number on her health, and it made her feel sad and depressed, especially when people make it seem like she is only "being dramatic." 
Perhaps that was what pushed her to take a dangerous amount of antihistamines and tell her aunt over the phone that she despised her life. She blacked out on the call and was placed on a 5150 hold for mental evaluation and treatment. 
Her time there helped her put things in perspective. She gained a healthy appreciation for things, and it helped her feel grateful for the people she has in her life, including her boyfriend and family. 
Snoop Dogg has not commented on the incident even though he is most likely aware that the child that saved his marriage at some point in the past almost took her own life very recently.  
The rapper shares Cori with his longtime wife, Shante Taylor. Aside from Cori, the pair has two other kids. Snoop is also a father to a son he shares with his ex, Laurie Holmond. Stay afloat, Cori! 
The National Suicide Prevention Lifeline is 1-800-273-8255. Other international suicide helplines can be found at befrienders.org.