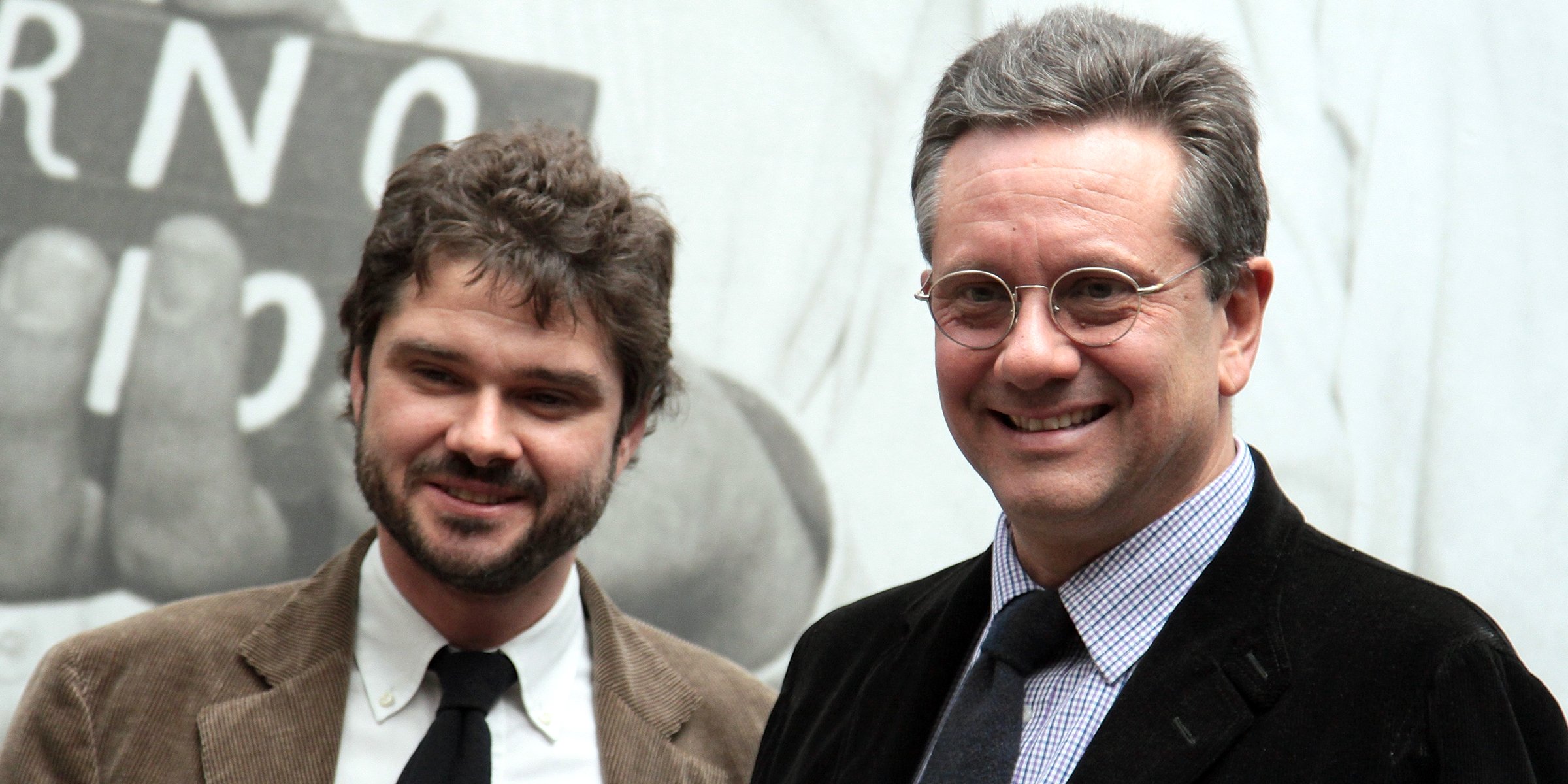 Luca Dotti and Sean Hepburn Ferrer | Source: Getty Images
Audrey Hepburn's Sons Luca Dotti and Sean Hepburn Ferrer Followed in Their Mom's Footsteps
Before film and fashion icon Audrey Hepburn passed away in 1993 at 63, she was the proud mother of two sons with her first and second husbands, Mel Ferrer and Andrea Dotti. Meet Audrey Hepburn's sons.
Before her untimely death, actress Audrey Hepburn was undoubtedly one of the most famous and impactful actresses of her time. While she enjoyed an incredible career in film and fashion, Audrey also had an exciting love life!
She had several relationships, but the two most significant were with her first husband, Mel Ferrer, who was her co-star Mel Ferrer, and her second husband, Andrea Dotti.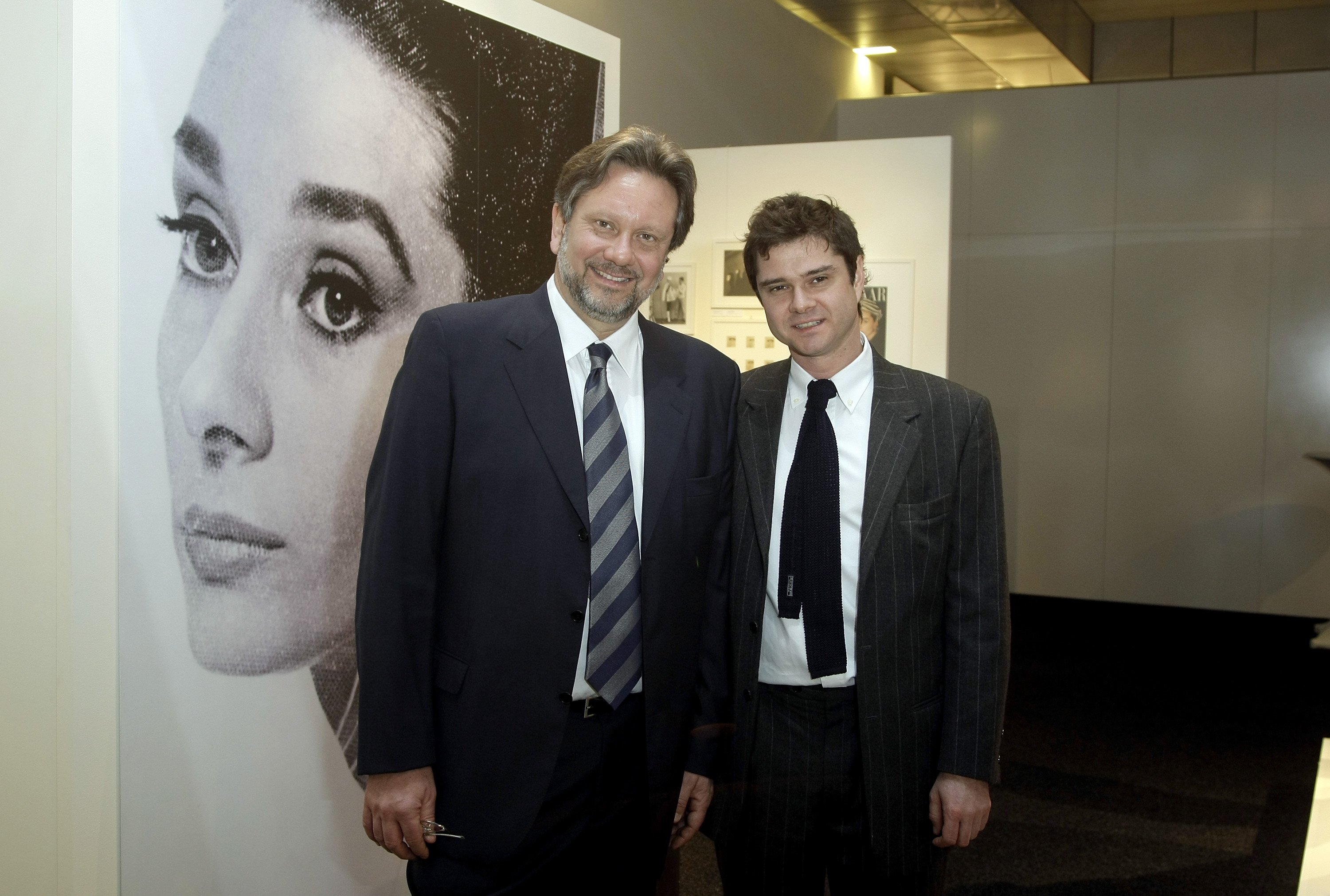 Sean H. Ferrer and Luca Dotti attend the 'Timeless Audrey' exhibition opening at the Mainstation Subway on March 11, 2009, in Berlin, Germany. | Source: Getty Images
Audrey's first marriage was with co-star Mel Ferrer in 1954, and the couple welcomed a child together, Sean Hepburn Ferrer. Audrey and Mel were married for over a decade before they divorced in 1968.
The legend married an Italian psychiatrist named Andrea Dotti in 1969. The pair welcomed a son together, Luca Dotti. Both of Audrey's sons gave her five grandchildren; however, she had already died before they were born.
Who Is Sean?
Audrey met Mel Ferrer, her first husband, in 1953. They met when they both attended a cocktail party hosted by actor Gregory Peck, who was a mutual friend, and soon started working together.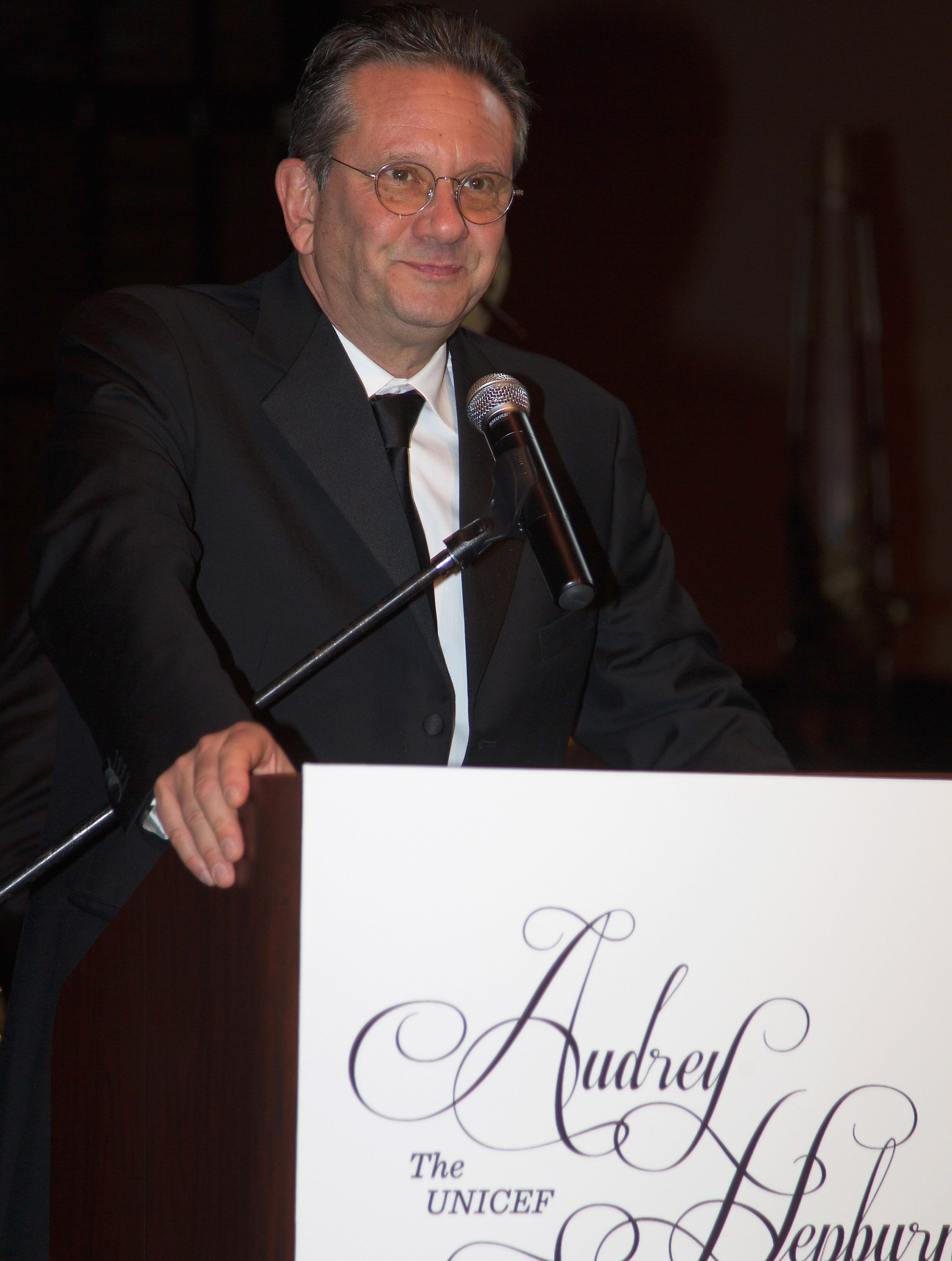 Sean Hepburn Ferrer speaks at Wortham Center Brown Theater on October 14, 2014, in Houston, Texas.| Source: Getty Images
When they met, the famous actress quickly suggested that she and Mel star together in a play. Mel obliged, excited to embark on such a project with the lovely Audrey. They starred in the play "Ondine" later that year and fell in love while working in the play.
Eight months after they began their relationship, they married in an intimate wedding on September 25, 1954, in Switzerland. The actress, who was 24 at the time, was praised for her performance in the play "Ondine" and received a Tony nomination.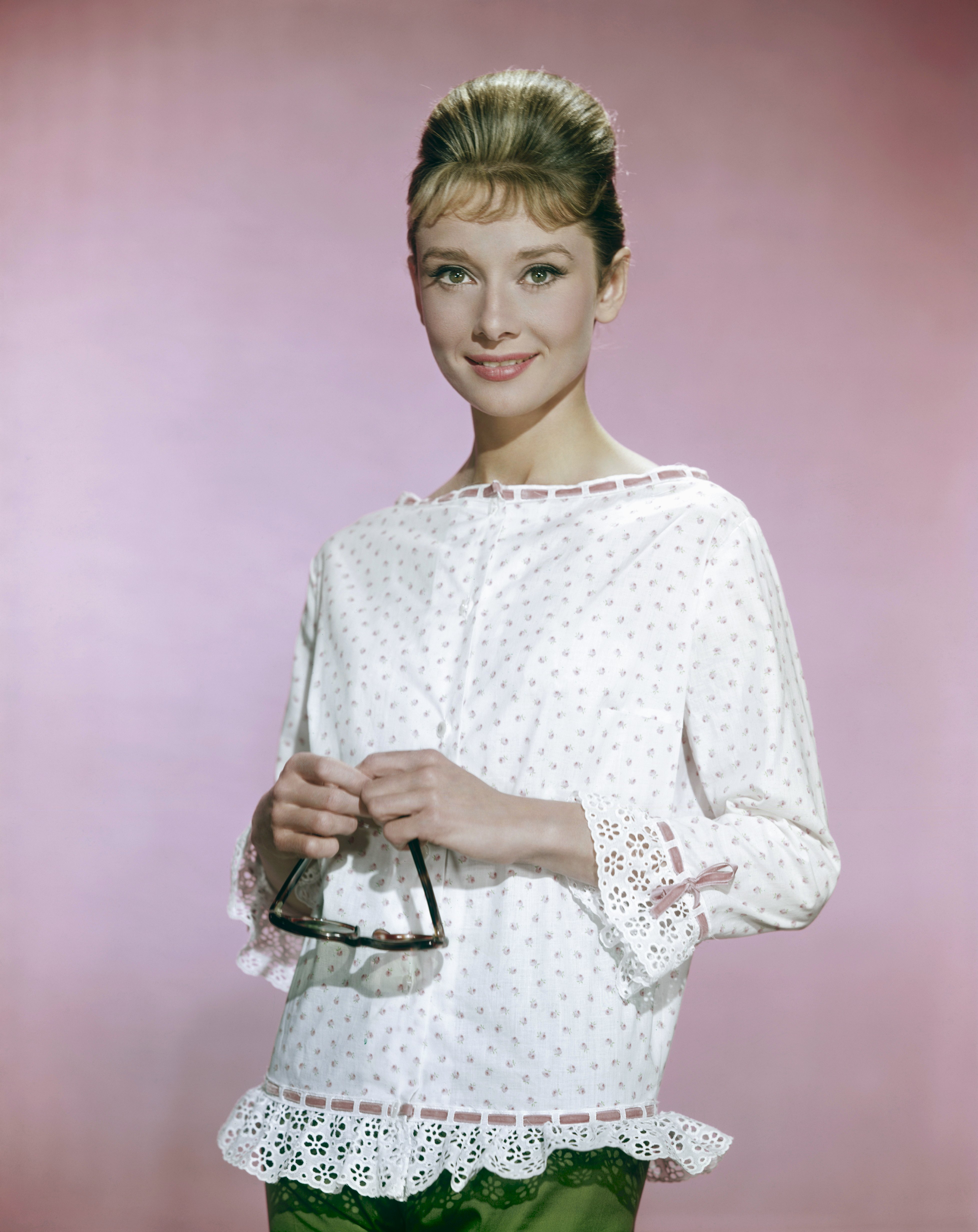 Audrey Hepburn wearing a white blouse with pink flowers, circa 1963. | Source: Getty Images
Audrey and her husband Mel had their first child, Sean, after being married for nearly five years. They went their separate ways in 1968 after being married for fourteen years.
Sean pursued a career in the entertainment industry. He mainly focused on working behind the scenes in the film industry and has worked over the years developing, producing, and marketing several films such as "Racehoss," "Growing Pains," and "Eye of the Widow."
Sean and his half-brother Luca founded the Audrey Hepburn Children's Fund after their mother died. The fund helps support various humanitarian efforts that Audrey held dearly by taking exhibitions of her memorabilia worldwide. Audrey's first son published a children's book in 2020 titled "Little Audrey's Daydream." It introduces the story of Sean's mother to a new generation.
Where Is Sean Today?
Audrey Hepburn's son, Sean, is a proud father. He also works in the entertainment industry just like Audrey and mostly does work behind the scenes. Sean works as a producer and has produced music videos for several famous artists. Some of them include Sade for the song "Paradise" and 1986's "Light of Day" by Joan Jett.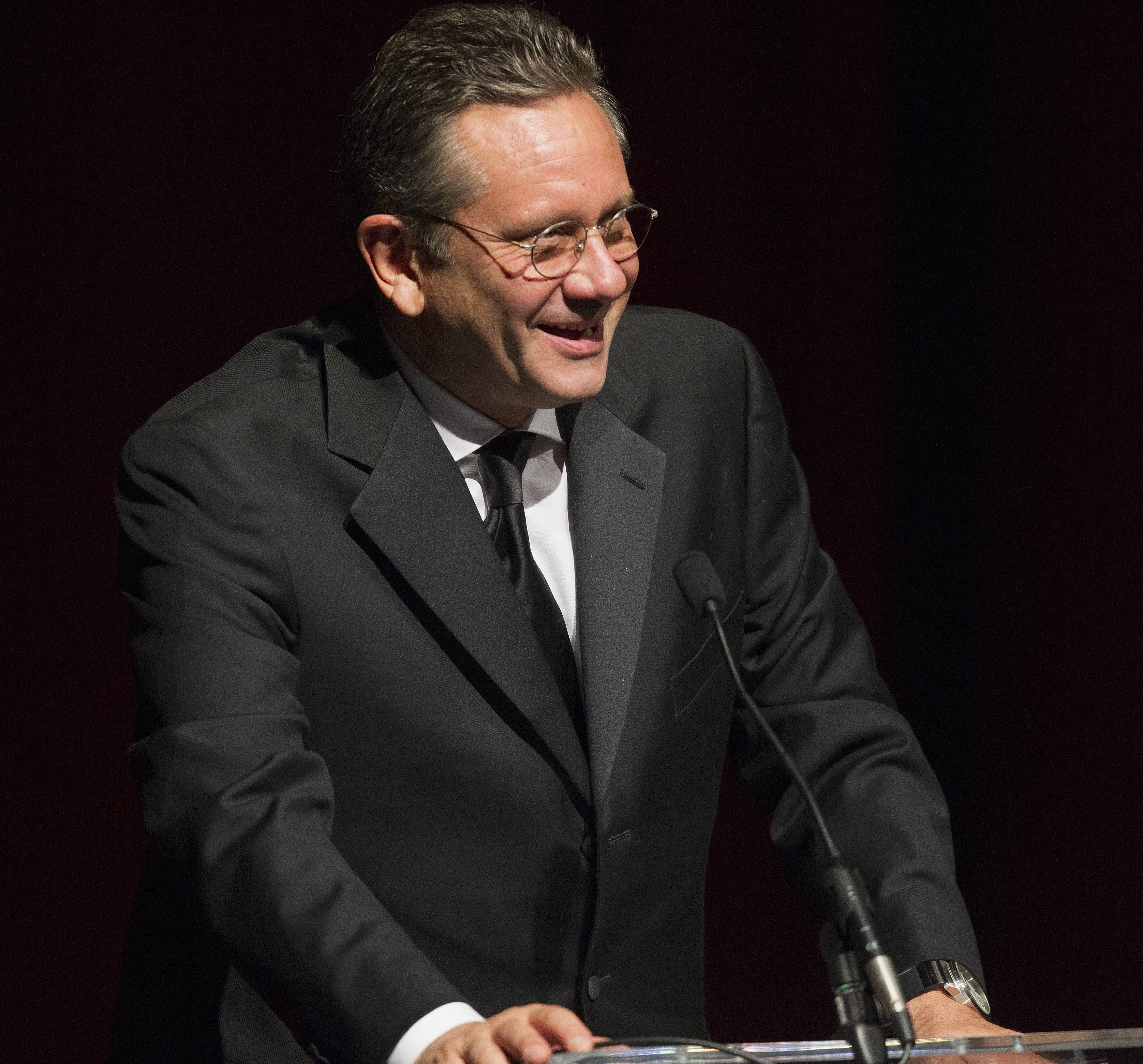 Sean Hepburn Ferrer at the Wortham Center Brown Theater on September 6, 2013, in Houston, Texas. | Source: Getty Images
Sean's currently married to Karin Ferrer, who is his third wife. They have three children, Hepburn's grandchildren, a girl they named Emma, and two sons called Gregorio and Santiago.
Who Is Luca Dotti?
Audrey met Andrea Dotti, Luca Dotti's father, the same year she divorced her first husband, Mel. Andrea, an Italian psychiatrist, They were on the same Mediterranean when they met and fell for each other.
About a year after they met, Audrey and Andrea decided to make their romance official and married in January 1969. In February 1970, a year after being married to Andrea, congratulations were again in order for Audrey Hepburn. Luca Dotti was born.
Audrey and Andrea's marriage was rocky as both parties were reportedly unfaithful. Their marriage lasted for 13 years before the pair separated and had their marriage dissolved in 1982.
Where Is Luca Dotti Today?
Luca Dotti decided to pursue a career in the entertainment industry just like his mother and half-brother. Some of the movies in which the 52-year-old has made appearances include "C à Vous" and "I Love Audrey."
Luca and Sean have had disputes over the years, especially concerning Audrey's legacy. After Audrey's death, the brotherly duo founded the Audrey Hepburn Children's Fund. The fund took exhibitions of Audrey's memorabilia worldwide to assist several humanitarian projects.
In 2017, Sean and Luca were in a legal battle over the right to display their mother's memorabilia. This led to a long-running debacle between them until a few years later, when they could find a solution.
Audrey Hepburn's Grandchildren
Audrey Hepburn's second son Luca Dotti is married to Domitilla Bertusi, and they live in Rome. They are a very private family, so little is known about their two children.
The legend's firstborn, Sean Hepburn Ferrer, has three children, one daughter, and two sons. His daughter Emma Ferrer lives her life in the spotlight as a model and is sometimes seen in interviews. On the other hand, Sean's sons, Gregorio and Santiago, live low-key lives away from the spotlight, so little is known about the two.
Audrey's first grandchild, Emma, was born to her son Sean and Leila Flannigan. Emma was born in 1994 in Switzerland, a year after Audrey's demise. As a model, Emma has worked with various publications, and according to Page Six, her first cover shoot was in 2014 for Harper's Bazaar's September issue.
Emma then decided to study art, and in 2018, she worked as a gallery liaison; and once revealed that she's always loved making art. Despite Emma never meeting her grandmother Audrey personally, she detailed how she found out that her grandmother was a legendary actress.
She said she got to know Audrey like the public did, and then she also found out about another unique side of her, which her father told her about. In January 2021, she revealed to Harper's Bazaar that she's still understanding her grandmother and that it took a long time for her to understand her level of fame.
Remembering Their Mother's Legacy
While Luca and Sean have not had the most effortless experience in representing their mother's legacy. The actress' two children are open about their respect and love for the legacy she left behind.
Once known as the dark-eyed darling of Hollywood's Golden Age, Hepburn famously worked with UNICEF as part of her humanitarian efforts.
While discussing the message of the book titled "Warrior: Audrey Hepburn," Luca said to People that the stories she told them when she returned home were "chilling" and that the book challenged his perspective.
Luca, who admitted that he never quite saw Hepburn as an icon but as his mom, added that his late mother was much more than a steel butterfly; but was a battle-hardened warrior.
Audrey's son Luca also once revealed that his mom was a number person. In 2020, Sean sat for a chat with Today to share his thoughts on what his mother would have thought of social media and Instagram, in particular, were she still alive. The film producer said:
"Well, she really was the queen of Instagram because she was more photographed than anyone else."
The unforgettable Audrey Hepburn passed away in 1993 at 63 after battling cancer for a while. Her memory continues to live infinitely and shine brightly through her work and two sons.
Audrey Hepburn's son Luca Dotti told People in April 2021 that there are various books about his mother which tell different parts of who she was, some being "instant classics" while others are "merely exploitative."
He further said, despite this fact, none of the books were about what mattered to his mother. Luca revealed that this was her mother's fight for needy children, often in war zones.
Luca said his mother told them chilling stories which were "always sugarcoated" until the release of the book about his mother titled "Warrior: Audrey Hepburn" was written, which challenged his perspective.
The author of the book's view on the late legend was changed forever and further said how much he fell in love with Audrey after the research and interviews he did for the book. He referred to her as a "genuine hero."
Matzen also mentioned that Audrey's story of her missions was not documented in detail and was "almost lost in history" No one would have known how courageous she was under fire.
Please fill in your e-mail so we can share with you our top stories!