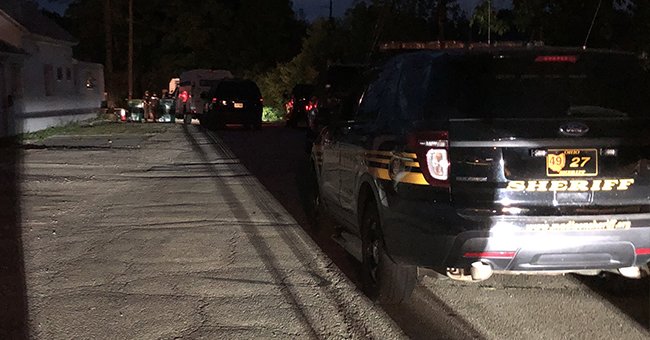 Twitter/HaleyWSYX6
4 People Killed in Ohio Apartment Shooting – Victims Identified
The four people found dead inside and outside an apartment in Ohio on Monday, May 24, 2021, have been identified by police.
The West Jefferson Police Department has released the identities of the four people who were shot and killed inside and outside an Ohio Apartment on Monday, May 24, 2021.
On Tuesday, the WJ Police Department released a statement that contained the details of the incident and the victims' identities. The document was shared on Twitter by a WSYX reporter.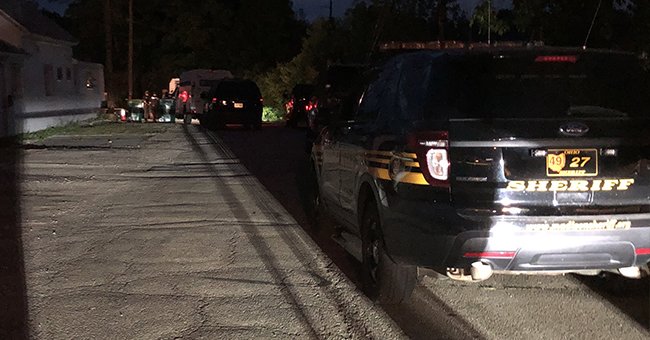 A photo of police vehicles lined outside on the street. | Photo: Twitter.com/HaleyWSYX6
The victims were identified as Andrew Thomas Swindall, 45, from West Jefferson, Jamie Danielle Lavender, 30, from Springfield, and two victims from London, Shawn A. Wright, 45, and Leon Billy Daniels, 38.
Police had responded to the scene when they received a 911 call that an individual was lying outside of an apartment. When they arrived, officers declared the man dead at the scene.
Officers then searched the apartment for possible further victims and a possible suspect. Three more bodies were found, all of whom were pronounced dead on the scene. No suspect has been discovered yet.
Although there is no suspect information yet, West Jefferson Police suspect it was a targeted shooting because of the apartment's location. Police Chief Chris Floyd noted that something would have brought someone there because the home is on a "dead-end street."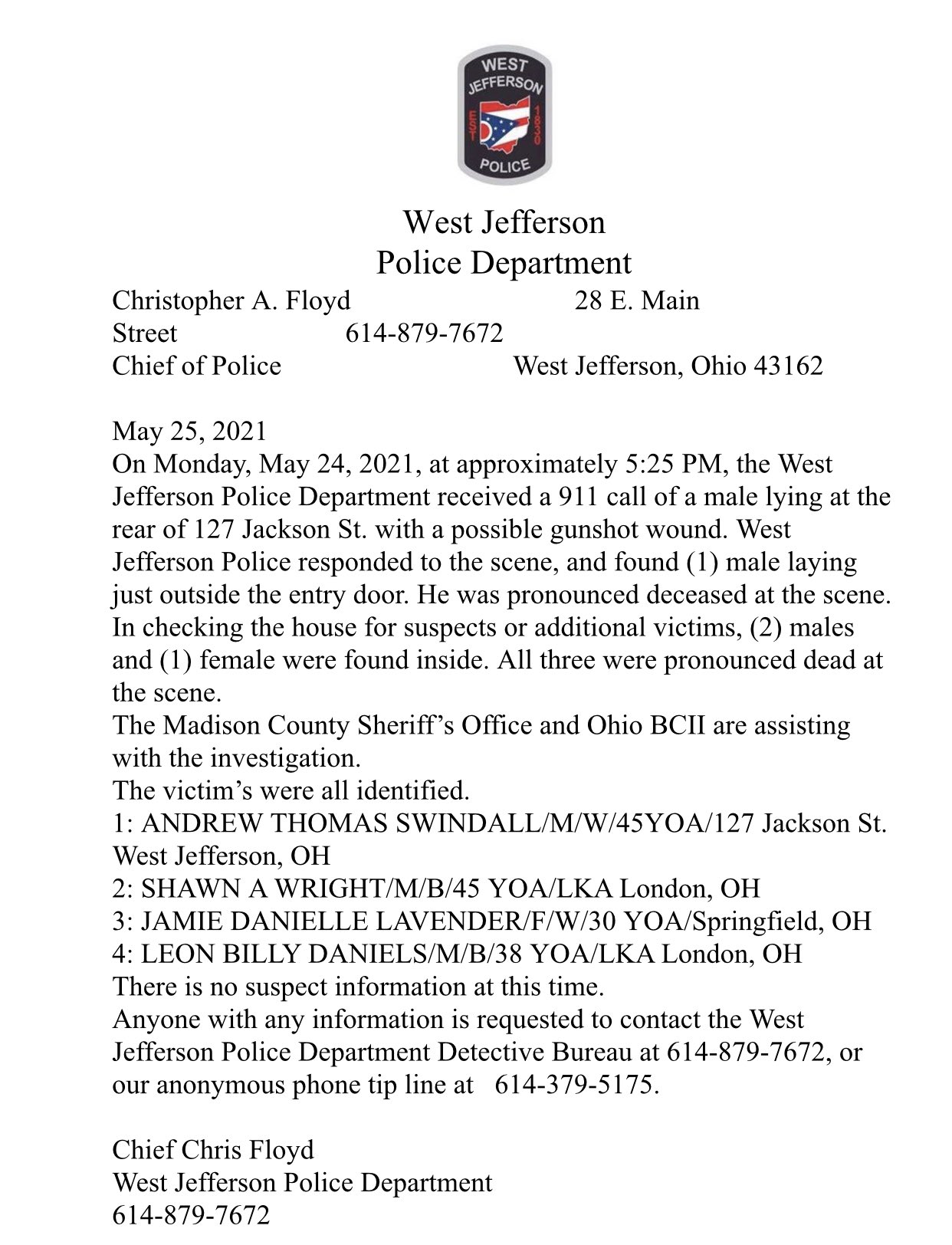 A statement of the incident from the West Jefferson Police Department. | Photo: Twitter/stevewsyx6
West Jefferson Police are heading the investigation with help from the Ohio Bureau of Criminal Investigation and the Madison County Sheriff's Office. Floyd shared that authorities are unsure of a possible motive for the shooting.
While talking to the press, Floyd said they are unsure if it was a possible "robbery gone bad" and remarked that this situation does not usually happen in West Jefferson or small towns.
Please fill in your e-mail so we can share with you our top stories!