Fan Calls Snoop Dogg's Daughter Cori Broadus an African Queen in a New Photo of Her in a Paisley Dress
Cori Broadus is certainly a Queen, battling lupus and having survived a suicide attempt. Her fans completely agree, taking to social media to let her know just how much love surrounds her.
Snoop Dogg's daughter Cori Broadus took to her social media account to post a royal photo. Fans loved her look and attitude, dubbing her as an "African Queen."
Broadus stood in an amalgamation of hippy decor while wearing traditional traditionally-styled African clothing. She exuded an air of free-spiritedness among it all, pulling peace signs with both of her hands.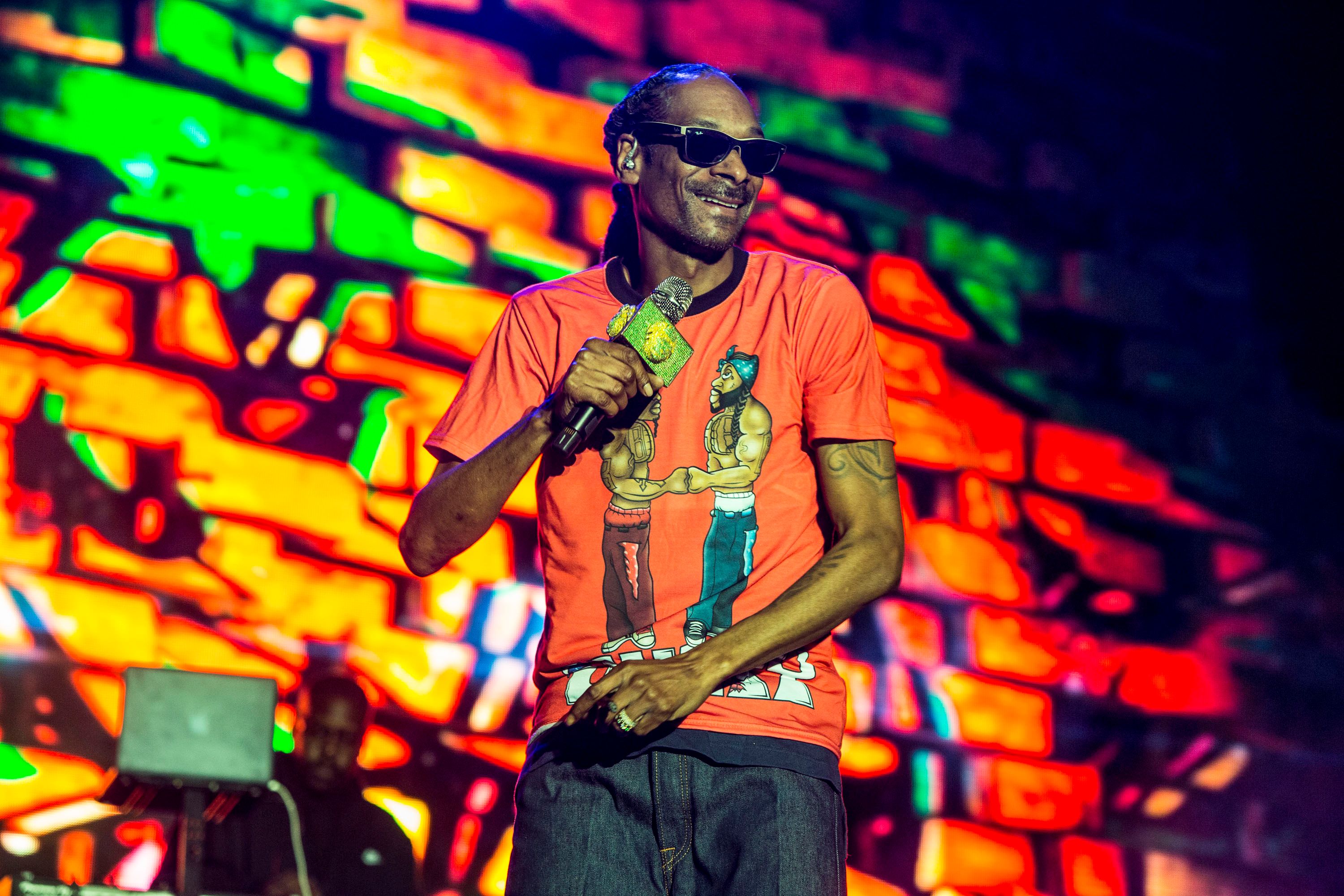 REGAL FASHION
Her dress draped over her colored with purple and green patterns, as her junky jewelry added onto the boho-African feel. Followers adored what Broadus was putting out, one commenting: 
"You are an African Queen 👑."
She wore Birki shoes, tranquilizing the ambiance even more so. One admirer specifically loved these shoes, expressing that Broadus looked pretty from top to bottom. 
PRAISING THEIR MONARCH
Another commentator told Snoop's daughter that she was gorgeous. The rest of the followers agreed that she was gorgeous, sending many positive emojis through. 
She opened up bout her mental health online, vulnerably sharing that she had recently attempted to take her own life. 
One follower remarked: "You everything [sic]." Everyone else who is a fan of Broadus must have agreed because they left behind around 19,000 likes in total. 

NATURALLY IMPERIAL 
Broadus' admirers also went wild when she took to Instagram, once again posting a stunning picture. She shared a shot of herself in nude make-up, showing off her natural beauty.  
Many fans and followers remarked on the resemblance between Broadus and her mother. Others were focused on complimenting her style. 

NOBLE AND STRONG
This woman is as powerful as they come, battling mental illness and lupus. She opened up bout her mental health online, vulnerably sharing that she had recently attempted to take her own life. 
Broadus has also been battling Lupus since she was just a child. It was a true struggle initially, but she began winning instead of her autoimmune disease taking the reigns, according to her father. 

Snoop also praised his daughter for her strength in fighting Lupus, calling her incredibly tough. He credited her birth with a revelation about women empowerment, expressing: 
"Women are getting empowered [...] Now I have a daughter, I understand."
The rapper explained that he didn't truly grasp what this all meant before he had a daughter. In general, the iconic music artist says, being a father has definitely turned his life around for good. 
The National Suicide Prevention Lifeline is 1-800-273-8255. Other international suicide helplines can be found at befrienders.org.