Tiny's Daughter Zonnique Gives Fans a Glimpse into Her Motherhood Journey – See Snaps with Baby Hunter
Tiny's daughter, newly-turned mom Zonnique Pullins, recently returned to work and gave her fans baby fever with photos and videos of her daughter, Hunter, who she misses dearly.
Motherhood is treating Zonnique Pullins right. In a recent post on her Instagram, the new mom shared how much she misses being at home non-stop with her little one. She wrote:
"atp take me back to being sick and stuck in the house with my hunty🍯."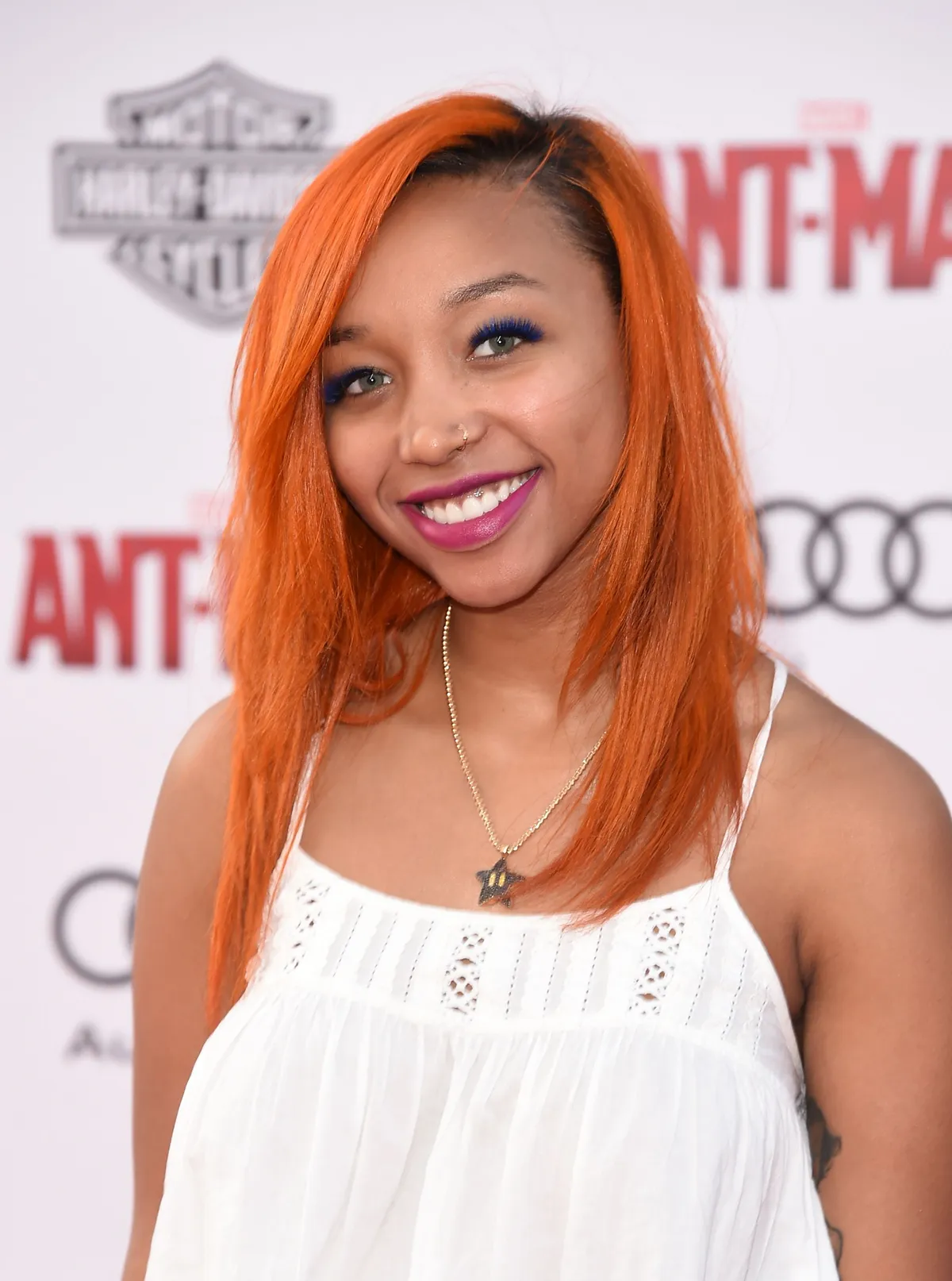 The post was a heartwarming glimpse into part of Pullins' journey into motherhood so far. She shared photos of her and her adorable baby girl bonding and spending time together.
The first picture was a beautiful mirror selfie that showed the proud and loving mama comfortably dressed in loungewear as she held her infant daughter, Hunter Zoelle, tight as they both posed for the shot.
The second snap was an even more adorable close-up of Hunter cozily dressed in a pastel pink onesie and a light grey robe. The little one was sweetly captured mid-grimace as she lay on her baby bed on a couch.
The third slide was a brief clip of Hunter adorably doing baby-talk, while the last showed Pullins staring at her daughter over a video chat, suggesting that the doting mom is back to work. Fans were enamored by the precious mommy-daughter posts.
She surprisingly shared some personal information about her childbirth process.
Since giving birth to her daughter in mid-December last year, Pullins has been giving her fans major baby fever with the heartwarming and beautiful mommy-daughter content she shares on social media.
On December 31, fans got to swoon over the precious infant when her rapper father, Bandhunta Izzy, shared a family photo of them on his Instagram. The day before that, the rapper turned 24 and presented the sweet photo as a gift to his fans. He wrote:
"Spendin my 24th C day like dis [sic]."
Pullins looked radiant in a chic black bomber jacket with ripped jeans while her boyfriend looked cool in a Gucci T-shirt and men's Gucci Tennis 1977 high-top sneakers. Their little one's face was out of sight as she was placed in a cute pink stroller.
This January, Pullins and her family melted hearts again when she shared her youngest sibling, 4-year-old Heiress's reaction to seeing Hunter for the first time. The toddler was not too keen on the many changes being made for her niece in the video.
While Pullins has been sharing the beautiful sides to motherhood, she surprisingly shared some personal information about her childbirth process.
The first-time mom hilariously admitted that the process was not exactly aesthetically pleasing as she was focused on delivering her baby and not doing the "number two" simultaneously.
Fans would agree that Pullins' journey into motherhood has been interesting to watch as she evolves into the best mom she can be for her little one.