Another Victim Dies After a Shooting at a Party in New Jersey
Another victim passed away on Monday after sustaining serious gunshot wounds during the shooting at a party in New Jersey on Saturday. 
Another person, 19-year-old Braylin Holmes of Millville City, NJ, passed away on Monday after she sustained serious gunshot injuries during a mass shooting at a party in Fairfield, Cumberland County, in New Jersey. 
Holmes and two other people have died because of the shooting. 30-year-old Kevin Elliot and 25-year-old Asia Hester were both found dead at the scene by New Jersey State Police officers on Saturday, May 22, 2021.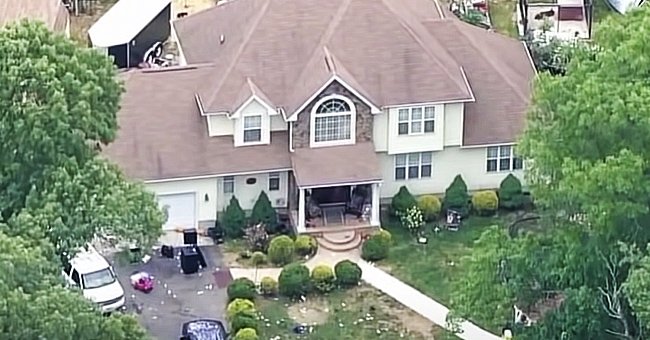 Holmes and 11 other people who were injured were transported to local hospitals to receive treatment. Holmes was the youngest and most injured out of all of the survivors. She passed away on May 24 at Cooper University Hospital.
The NJ State Police Department shared news of her passing in a press release on Facebook a day after her passing. The Department shared details into the case and confirmed Holmes' passing:
"Braylin Holmes... succumbed to her injuries sustained in the shooting and was pronounced deceased last evening at Cooper University Hospital."
Breaking Update: 3rd victim has died from South Jersey weekend mass shooting. Second woman at the party has now died, Braylin Holmes,19, of Millville,died at Cooper Hospital last night. She was youngest & most seriously hirt of 12 wounded at hospital Monday. 1/2 @FOX29philly pic.twitter.com/LqHCIW4xmE

— Steve Keeley (@KeeleyFox29) May 25, 2021
In the press release, the Department shared that two men from the party had been arrested and charged. However, they are not suspected shooters, and their charges are related to illegal firearm possession. 
Darnall Dawkins, 30, from Bridgeton, New Jersey, was charged with unlawful possession of a handgun. He was at the party when the shooting occurred, but he was not revealed as a possible suspect. 
They are working with federal agents to see if any weapons can be linked to other recent acts of violence.
The press release stated a man named Kevin Dawkins was also at the party. He was arrested on Sunday and charged with illegal possession of a large-capacity magazine, illegal possession of a weapon, and related offenses.
The investigation into a possible suspect and a motive are still underway. New Jersey Attorney General Gurbir Grewal believes the shooting was a targeted act as he said:
"This was not a random act of violence. This was a targeted attack."
The spate of shooting incidents included deaths in New Jersey, South Carolina, Georgia, Ohio and Minnesota.https://t.co/LD23w7FEd3

— Hindustan Times (@htTweets) May 24, 2021
The Cumberland County Prosecutor's Office and NJ State Police department lead the investigation and support from federal partners and the state. Authorities will have a lot of evidence to process. 
Officers will have a lot of evidence to process as the party was of considerable size. It was reported that there were over 100 people in attendance. The police are working with a lot of physical evidence too. 
State Police Investigating Shooting in Cumberland County, 14 Shot and 2 Confirmed Deaths

The NJSP is investigating a fatal shooting that killed a man and a woman and injured 12 others at a residential party in Cumberland County last night.
https://t.co/3Bnfk0M7HS pic.twitter.com/48jhOLTNd8

— NJSP - State Police (@NJSP) May 23, 2021
Authorities recovered numerous firearms and shell casings from the scene. They are working with federal agents to see if any weapons can be linked to other recent acts of violence.
Apart from the gun evidence, police are working with multiple witnesses, conducting interviews, collecting digital evidence, and serving search warrants to discover possible suspects.