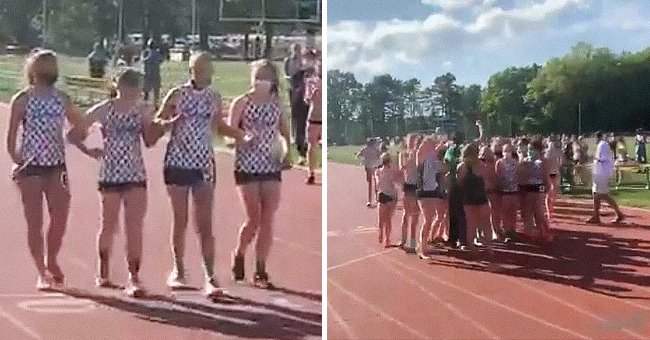 Twitter/ShenAthletics
Student-Athlete with Cancer Was Able to Cross the Finish Line with the Help of Her Teammates
A high school runner battling cancer was able to cross the Finish Line at a race she returned for with the help of her cross country Teammates in a video uploaded on Twitter.
Yeva Klingbeil, a senior at Shenendehowa High School who has been fighting cancer, was seen crossing the Finish Line on a race track in a heart-melting video uploaded on Twitter by the school's athletic department.
The soul-stirring clip showed the courageous teen in her sports outfit as she got help from three of her teammates who walked arm-in-arm with her as they got to the finish line of the relay race.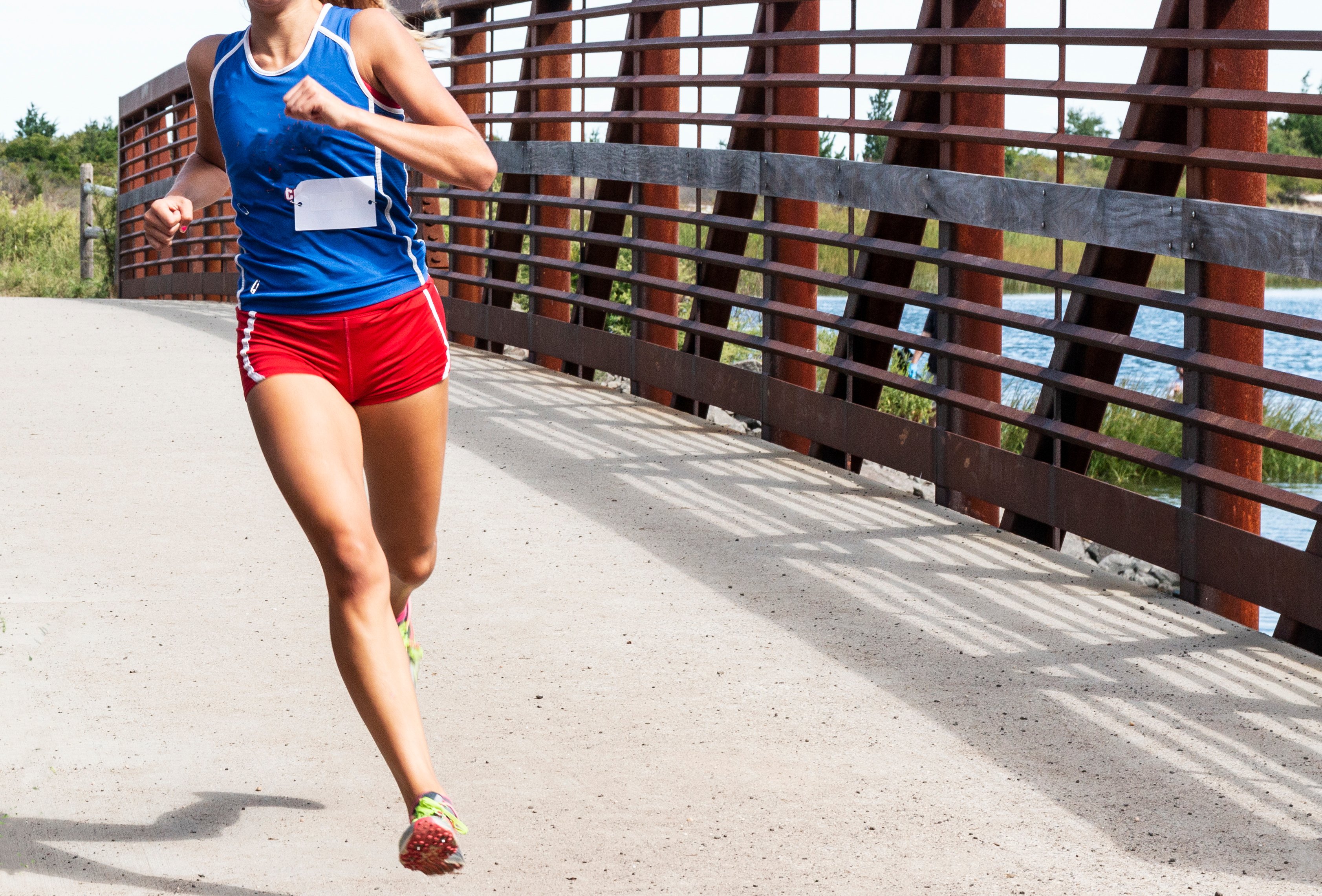 A high school cross country girl is running a race crossing a bridge wearing red shorts and blue racing top | Photo: Shutterstock
As they finished the race, all the other teammates ran to the race track to cheer Klingbeil while shouting her name in unison. The viral video, which demonstrated the importance and beauty of teamwork, was uploaded together with a touching note:
"What a great moment to see Yeva Klingbeil in today's girls track and field meet…...."
Runner, Katy Johnson, will be running in honor of her brother who recently beat rare cancer in the 500 festival.
The video uploaded on May 25 has gone viral on the Internet and has been viewed so many times with close to 1,500 likes together with lovely comments from well-wishers.
Klingbeil was diagnosed with Rhabdomyosarcoma, a rare form of cancer, in November 2019. It affects the muscles and tissues in adolescents. According to a fundraising page for the high school runner, she started chemotherapy in 2019.
The senior then began radiation treatment which caused damage to her brainstem. After spending some time at the ICU and treatment from a different therapist, she regained some of her functions, and the tumor reduced to half its original size.
Her family hopes her brain will continue healing, and she would be able to walk, eat and carry out other body activities again. Her coach Rob Cloutier organized a marathon to help her parents with the cost of her teammates.
In another heartwarming occurrence, runner, Katy Johnson, will be running in honor of her brother who recently beat rare cancer in the 500 festival. She noted that her little brother's strength inspired her to register for the race.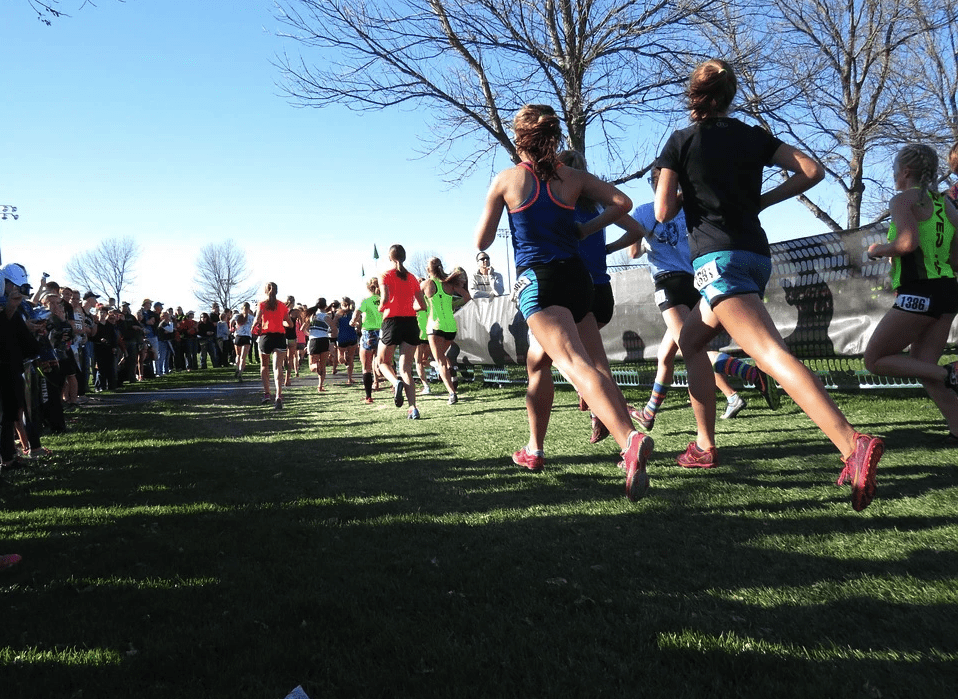 A photo of runners during a race | Photo: Pixabay
The boy was diagnosed with a rare form of cancer at just 13months old. After fighting cancer for three years, he survived a bone marrow transplant and has lived a cancer-free life since then.
Please fill in your e-mail so we can share with you our top stories!