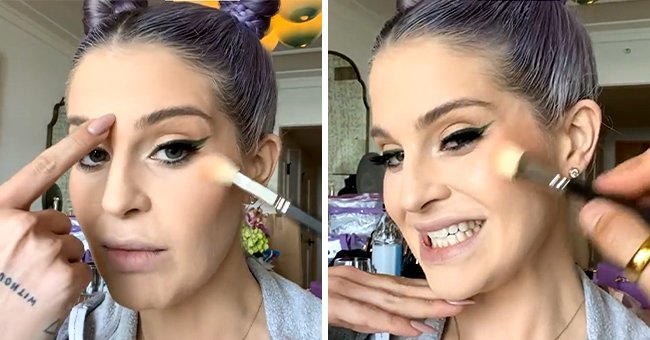 Instagram/kellyosbourne
Kelly Osbourne Slams Plastic Surgery Rumors after 85-Pound Weight Loss
English singer and actress Kelly Osbourne has been on the receiving end ever since her dramatic weight loss and has now spoken out to put an end to it.
Kelly Osbourne slammed trolls who speculated that she had plastic surgery after losing 85 pounds. Taking to Instagram, Osbourne told her haters to allow her to be happy.
"Let's squash these stupid rumors!!! Can't you just be happy for me?" a frustrated Osbourne captioned her post in which she shared a video on Monday.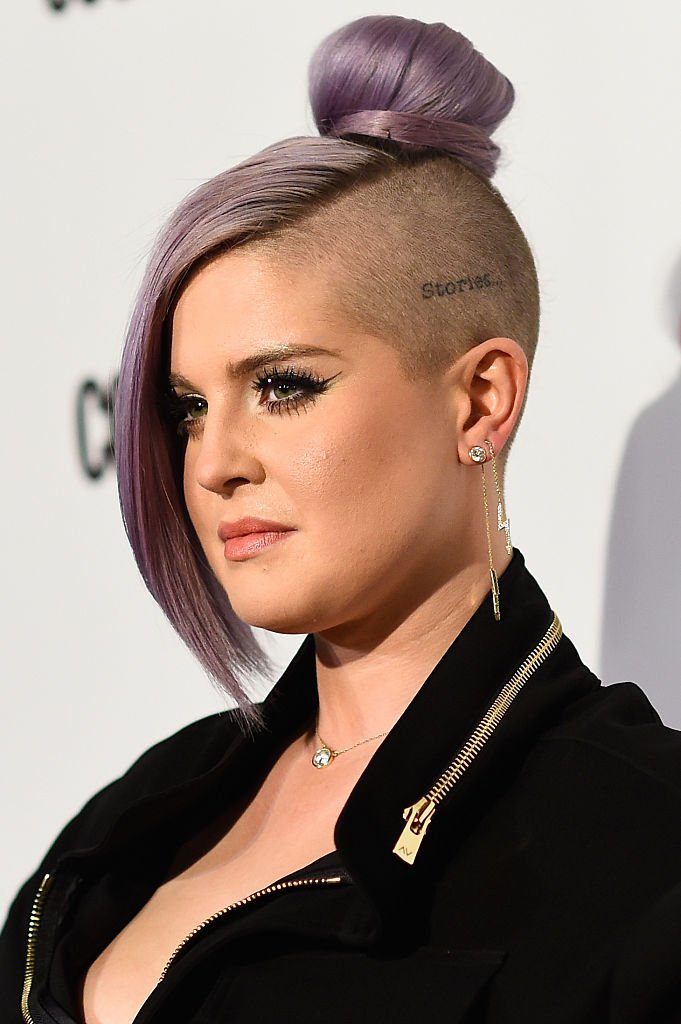 Kelly Osbourne attends Cosmopolitan's 50th birthday celebration at Ysabel on October 12, 2015 in West Hollywood, California | Photo: Getty Images
"I just want to bring up a topic you guys are all talking about because I'm always really honest and really upfront about what I've done to my body and who I am," said the reality star while sitting on a makeup chair.
The model shared she did not have plastic surgery and that she has never done anything to her face other than a couple of injections in her lip, jaw, and forehead.
She noted that she does not lie and sarcastically said, "But thank you for the compliment." Osbourne had her purple hair styled in two updo buns.
As she gave out her stance on the reoccurring subject, she was getting her face beat done by a makeup artist as she was already halfway through with her smokey eyes and eyelashes done.
The actress revealed that she had lost weight upon celebrating her 36th birthday in October 2020, helped by a gastric sleeve surgery she underwent in 2018.
The TV personality opened up about her procedure last year on Hollywood Raw. Osbourne said the operation involves changing the shape of one's stomach, adding she went under the knife two years prior and that it was the best thing that she has ever done.
According to Us Magazine, Osbourne also disclosed why she decided to get weight-loss surgery after she stopped using drugs. She revealed she got sober and replaced drugs and alcohol with food leading her body to metabolize differently.
Once she got sober, she started gaining weight uncontrollably. Osbourne shared people advised her to do the surgery, and she was against it at first but finally chose to do it and said it gave her a fighting chance.
However, after all the trouble, she relapsed recently after almost four years of sobriety. The "Fashion Police" star joined Dax Shepard on his "Armchair Expert" podcast and talked about her substance abuse journey.
While under lockdown, Osbourne revealed slowly but surely, she stopped contacting her sponsor and stopped connecting with her friends.
She divulged that they also relapsed one by one, and she was the only person who made it through the worst part of lockdown. However, it did not last long enough as when things started going well for her; she gave in.
Osbourne added that after dating for five months, her boyfriend Erik Bragg helped her get back on track with just a look. She called her relationship the healthiest she has ever been in because her partner calls her out on things.
A source told Hollywoodlife that Osbourne is the happiest she has ever been with a boyfriend. The insider described the cinematographer as fun and cool and understands his girlfriend's sense of humor and quirks.
Please fill in your e-mail so we can share with you our top stories!