Serena Williams' Daughter Olympia Strikes a Pose with Her Famous Doll Qai Qai in a New Video
Instagram famous doll Qai Qai shared a beautiful video showing the friendship and love she shares with her owner, tennis superstar Serena Williams's daughter, Olympia Ohanian. 
A recent video showed the happy moment Olympia Ohanian struck different poses with her famous doll, Qai Qai. The video shared on the doll's official IG page had the caption:
"How can you not love her?! #OlympiaAndQaiQai #TheBestToEverDoIt."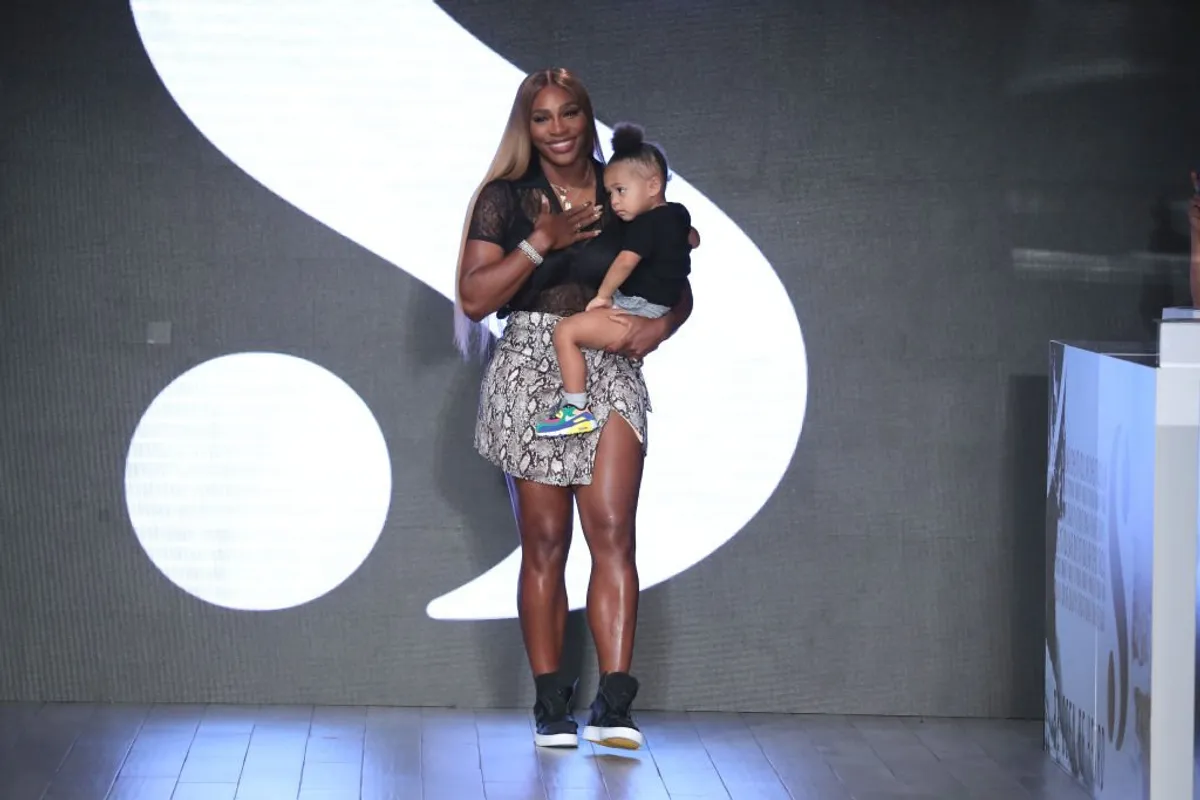 The post has gotten almost a hundred comments since it was shared, with many quick to point out the friendship between the pair. One person wrote:
"I love your love for each other!! 😍❤️❤️❤️."
The caption to this Instagram video is a testament to the love between Olympia and her celebrity doll and close friend, Qai Qai, one which they continue to share with their followers on Instagram. 
With about 326,000 followers on Qai Qai's account, it is a safe assumption that many people are looking forward to videos of their friendship and the time they spend together, which they do not fail to share with fans. 
It also comments on female empowerment, race, mental health, etc., through its official Instagram handle. 
Serena Williams' fans are also treated to some pictures and videos of time spent with Olympia and her doll. Earlier this month, she posted a photo of herself, Olympia, and the doll wearing matching pink swimsuits.
For Williams and her daughter Olympia, Qai Qai is more than just a doll. She is a member of their family. This family has also committed to making sure other kids have their own Qai Qai dolls. They spent the last Christmas gifting children Qai Qai dolls.
Williams' husband, Alexis Ohanian, made a compilation video of the gift-giving for her daughter to see. He also shared the beautiful moment their daughter watched the video and saw other children receive her favorite doll as gifts. Olympia had a big smile on her face.
According to Williams, the Qai Qai doll started as a fun project on social media and became something more.  It is an animated concept which Williams created with inspiration from Olympia's first doll.
The doll is now a big brand and is currently a bestselling children's toy. The Instagram-famous doll is now available for sale on Amazon for less than $30, and buyers can use the doll to create beautiful moments with their kids as well. 
Qai Qai is different from other kinds of dolls. Apart from depicting love and friendship, it also comments on female empowerment, race, mental health, etc., through its official Instagram handle.