Snoop Dogg's Youngest Grandson Has Big Beautiful Eyes in a New Photo Shared by the Rapper
Snoop Dogg is a proud grandfather in a recent Instagram post where he showed off his youngest grandson, Sky Love. The adorable tot is the rap icon's sixth grandchild to date.
"Drop It Like It's Hot" rapper Snoop Dogg is an international superstar who has incredible success in music, film, television, and business, but through all his fame and fortune, he remains a devoted family man.
Snoop, whose birth name is Calvin Broadus Jr., is the father to four children - Corde, Cordell, Julian Corrie, and Cori Broadus. Two of them have blessed him with six grandchildren over the last decade.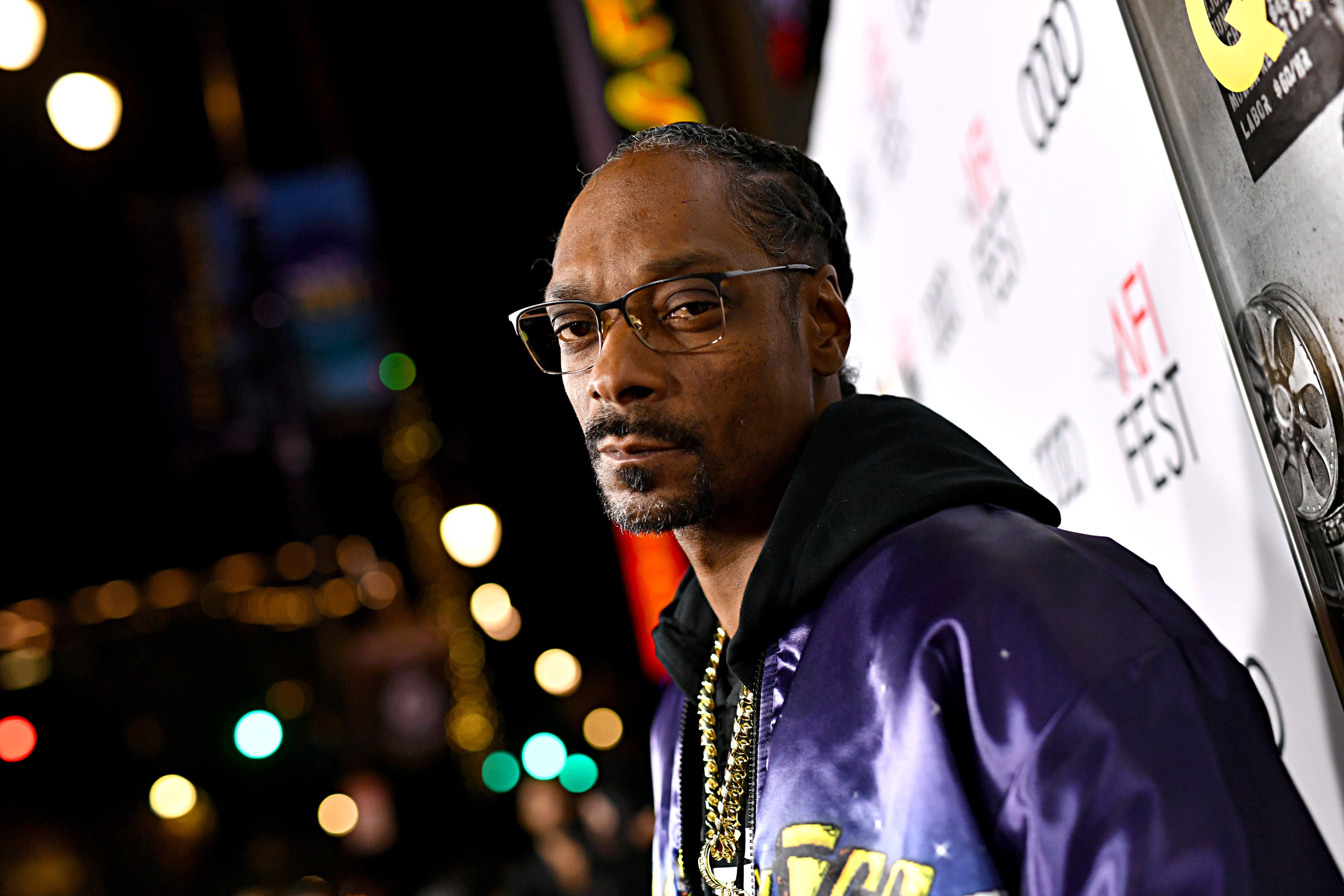 Earlier this week, Snoop took to Instagram to show off his youngest grandson, Sky Love Broadus, who his eldest son, Corde, welcomed back in February. The post was captioned:
"Grandpas youngest. Grandson."
In the photo, baby Sky Love looked adorable all wrapped in a zipped-up baby swaddle with bird and tree branch prints while a blue bib was placed around his neck. 
The precious boy, wearing a knit hat on his tiny head was pictured showing his innocent big eyes looking directly at the camera while a gray pacifier kept him entertained. 
"So precious 💕 You are truly blessed," wrote one fan who couldn't resist gushing over the adorable child. Indeed, Snoop has been truly blessed with not only Sky Love but five other grandchildren.
While a cause of death was not revealed, Corde confirmed that Kai died in his arms.
The "Gin N Juice" hitmaker's son, Corde, is also father to a daughter, Elleven, and a son, Zion. Corde and his then-girlfriend, Jessica Kyzer, welcomed Zion in 2015, making Snoop a first-time grandfather.
Corde shares his daughter Elleven and his newborn son, Sky Love, with his longtime partner, Soraya Love. The couple also welcomed a son, Kai Love, in September 2019.
Sadly, Kai Love passed away at only ten days old. The entire Broadus family was heartbroken and mourned the loss deeply. While a cause of death was not revealed, Corde confirmed that Kai died in his arms.
Snoop's other son, Cordell, also made him a grandfather twice over with his two sweet daughters, Cordoba Journey and Chateau Luna Broadus, who he shares with his partner, Phia Barragan.
Both granddaughters were welcomed with loving arms by the "Young, Wild & Free" rapper who shared the news on his Instagram page. All five grandkids can be considered lucky to have a grandpa as cool as Snoop.